Frolic once again in the stunning landscapes of Big Sur.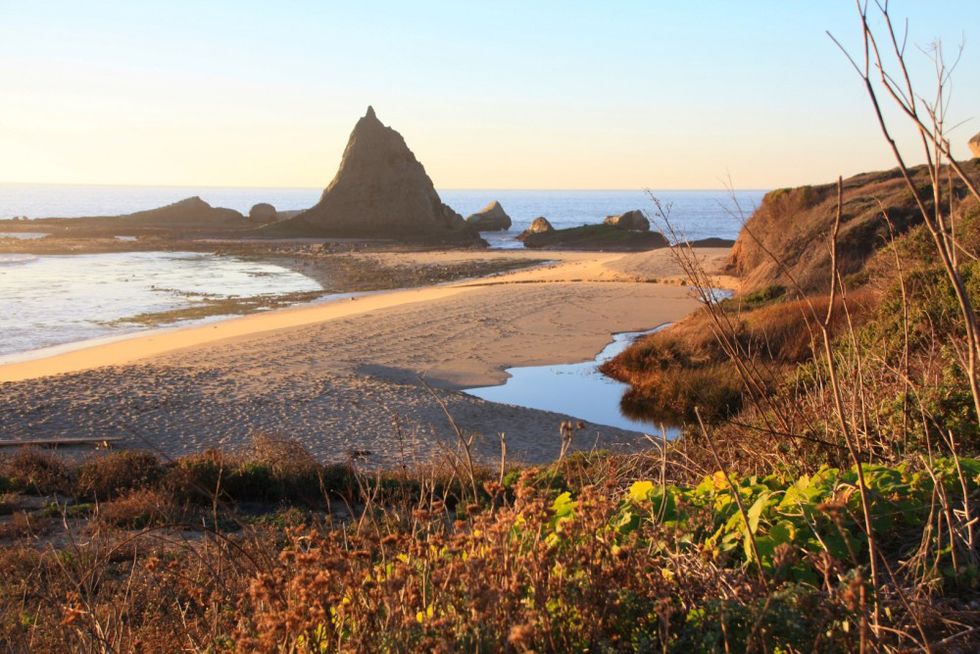 Martin's Beach (Courtesy of California Beaches)
---
A New Bridge for Big Sur Means a Road Trip for Us, NY Times
The Pfeiffer Canyon Bridge celebrated a warm reopening after eight months of being shut down from being hit by a series of landslides. With the new 310-ft long bridge, businesses including hotels, restaurants and other attractions can now reopen. Redwood hikes and spectacular vistas, we meet again. Read more.
Forget Orange is the Black, This is the Real Deal, Mercury News
Two inmates from San Quentin have launched "Ear Hustle," the first podcast from inside a prison, which has become a breakout hit. Its first episode "Cellies" comprised of cautionary tales from inmates on sharing a 4x9 space with another prisoner, has been downloaded over a million times. Stories go further into everyday life behind bars from both sides—from those that are incarcerated as well as the people that work there. Read more.
Tech Billionare Buys Sinatra's Old Tahoe Resort for $35.8M, The Sacramento Bee
With a history of buying up shiny real estate properties, founder of Oracle Corp., Larry Ellison swoops Frank Sinatra's old resort in Tahoe. After a succession of owners, with no avail at returning the resort to the lively candescence it once held, the resort has sat idle for four years. Though, with a 10-story tower and small casino, straddling the California-Nevada border, the property does hold potential; and with Ellison's seemingly insatiable desire for "trophy real estate," the community is buzzing with questions on what he plans to do. Read more.
Golden State Warriors Turn to VR For Head Injuries, SF Chronicle
This season, the Warriors are equipped with the latest in headgear—a VR headset that quickly diagnoses whether they have symptoms of a concussion. They are the first pro sports team to endorse the eye-tracking tech; but hope that they will never have to use it. Marketed to athletes, the tech was developed with Defense Department funding and used primarily in the U.S. Army. Read more.
Billionaire Resentfully Opens Gates To Martins Beach, SF Gate

Surfers, Instagramers, and sun-lovers rejoice. After nearly a decade of the stunning sandy shores of Martins Beach being closed off, venture capitalist Vinod Khosla finally opens the gate to allow public access; following court orders. There have since been several unfriendly run-ins since, however, with visitors being charged to park by an unknown man, and told that the walk down may be too precarious to undertake. Though there may be more legal battles ahead, for now, people are trickling in to enjoy the beautiful stretch of sea. Read more.