Even the world's cutest dog can get oversaturated in social media, and with over five—count it—five and a half million Facebook likes (and a bit of backlash, to boot), it seems the furry fox may need a break. Inspired by Levi Felix's The Digital Detox, SF native Boo logs off from the computer and takes an apropos tech time-out.
---
1. Come on Down to Cuddle Town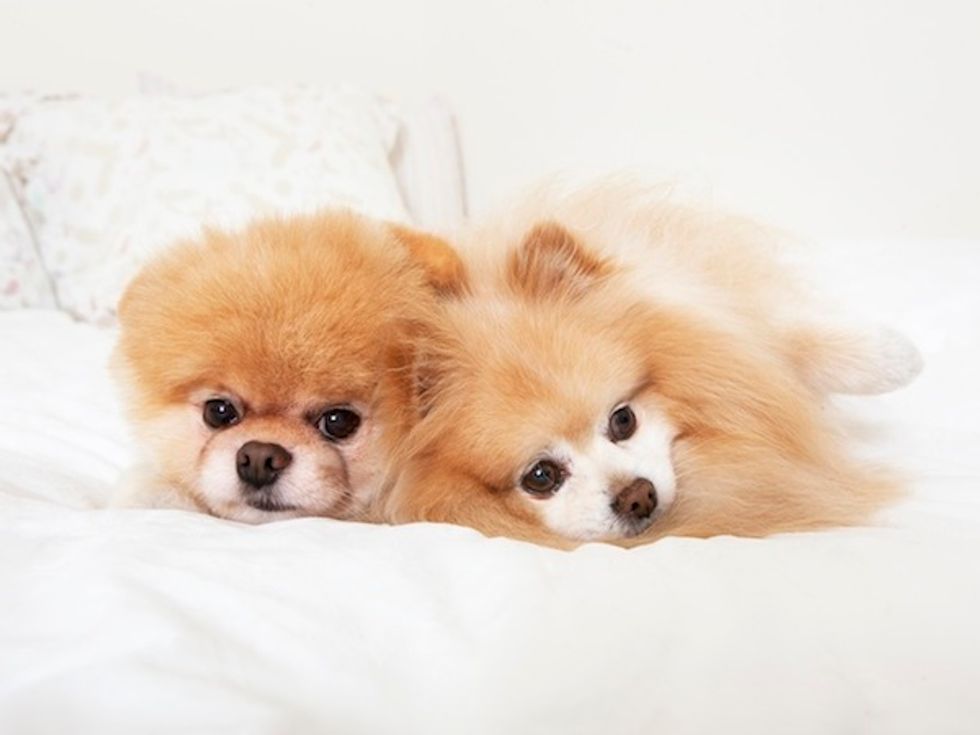 Sure, I love me some digital fanfare, but a snuggle session beats screen time paws-down. Personal research shows positive responses like instantaneous tail wagging and wet noses. There's nothing quite like a loved one's embrace, no?
2. Let Your Freak Flag Fly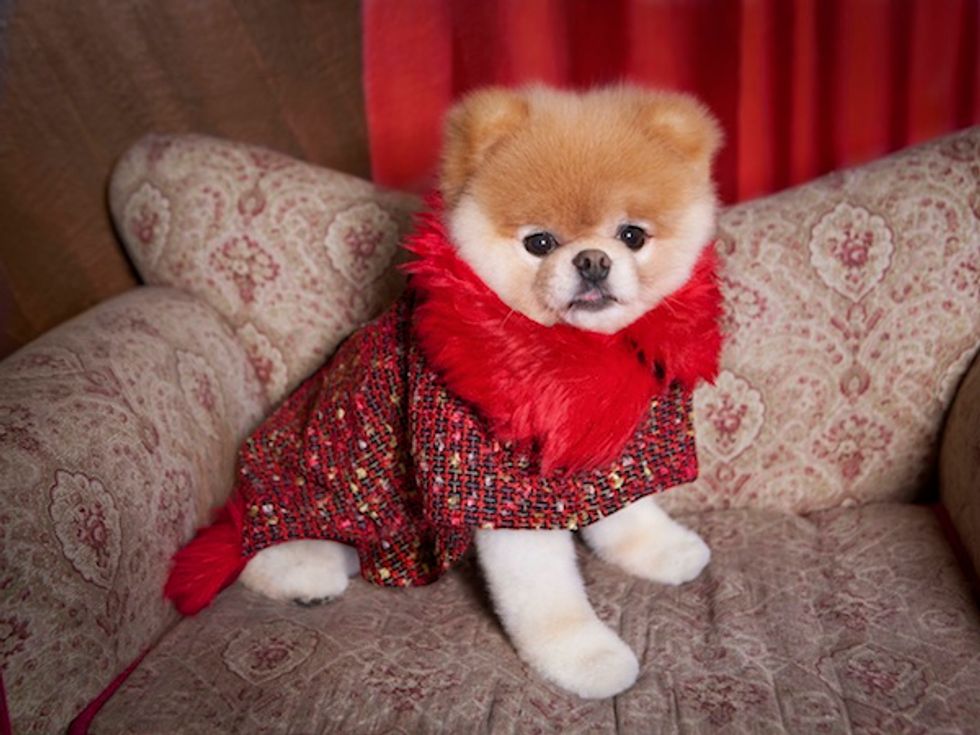 With celebrity comes certain expectations. Frankly, sometimes I just want to get wild! Get off the grid and really let your hair, ahem, fur down by dressing up in your craziest outfits. So liberating. And, no pictures please!
3. Walk It Out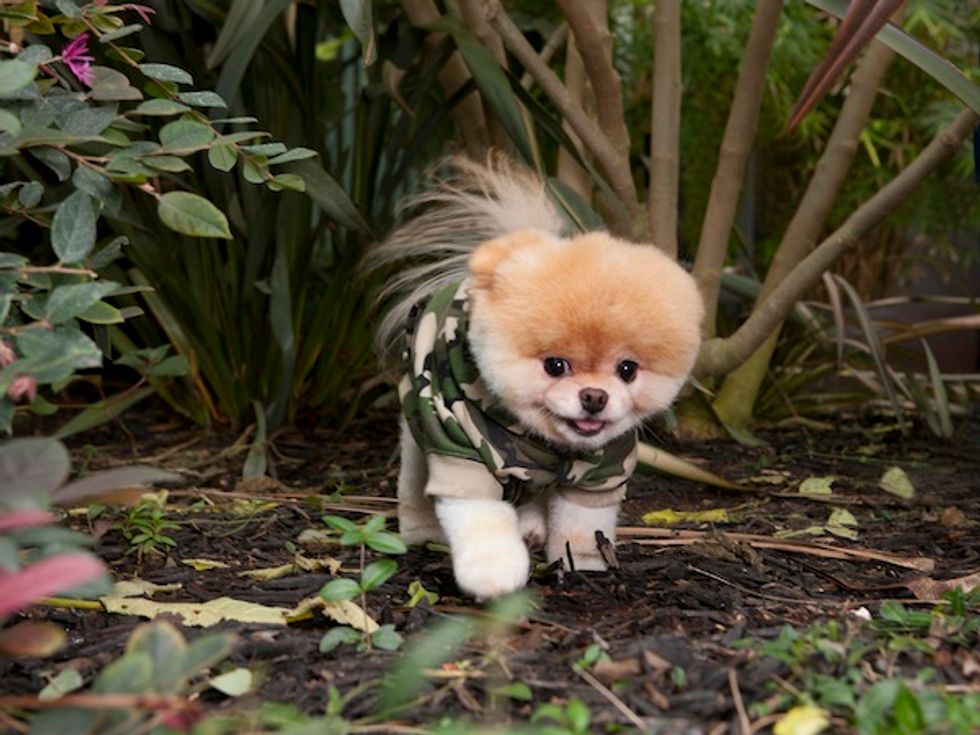 Daily walks are imperative to keeping svelte, not to mention my sanity—endless hours behind a desk can really mess with your head…and your posture, eyesight, and overall wellbeing. Keep your blood pumping, your mind fresh, and your bod hot by taking sporadic breaks throughout the day. You'll look fierce while you strut your stuff! Can you see me now?
4. Bring Sexy Back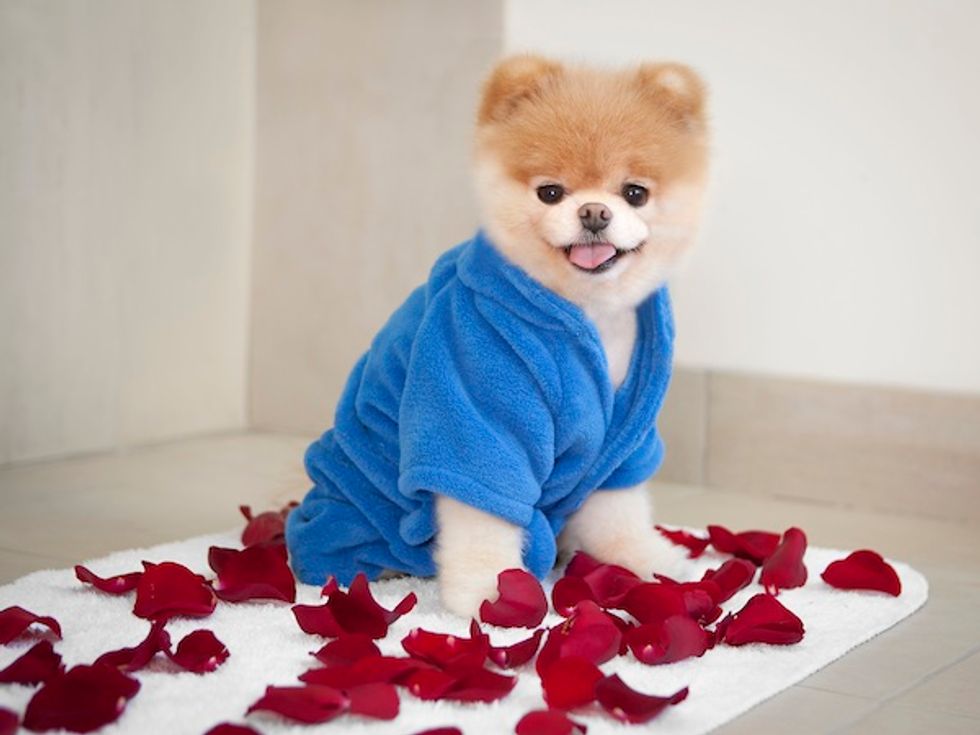 I'll admit it: I'm a hopeless romantic. Buddy may benefit from the fruits of my amour, but you've got to love yourself before you can spread the wealth. Take a pause from the grind to woo you as you would a potential paramour—flowers, champagne, chocolate body paint, the works—and see the benefits twofold. 
5. Talk Amongst Yourselves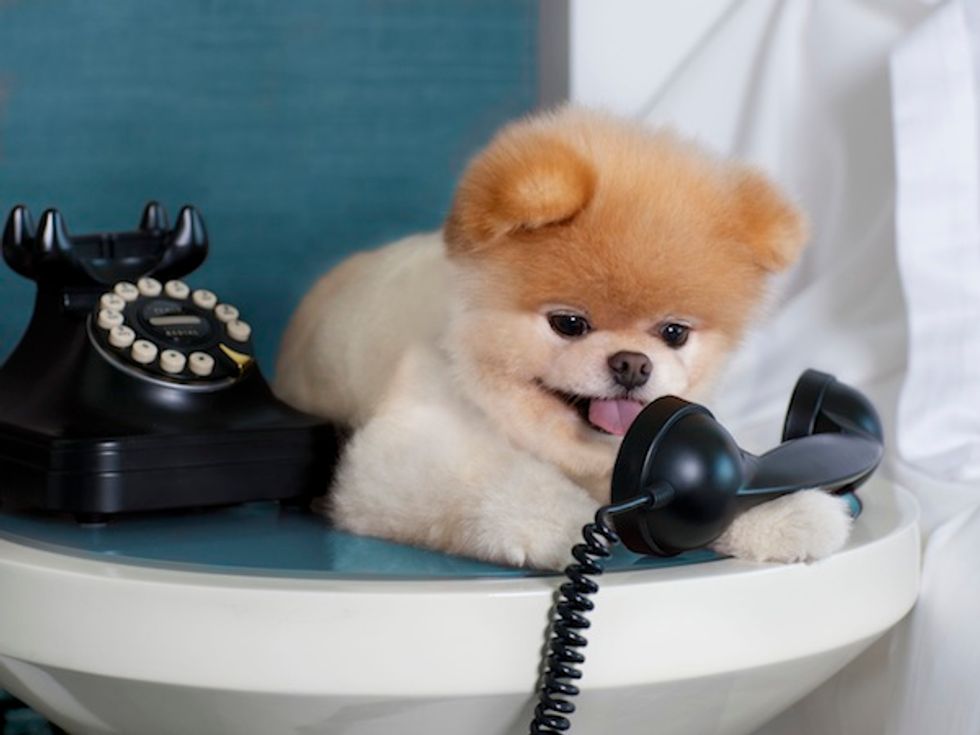 Remember rotary phones? Neither do I. But vintage is cool, and in our text-obsessed world, picking up the phone is so retro. Instead of communicating with your thumbs, call up an old pal for a little ear-on-ear action and really reconnect. Hellooooo!
6. Naps Are Golden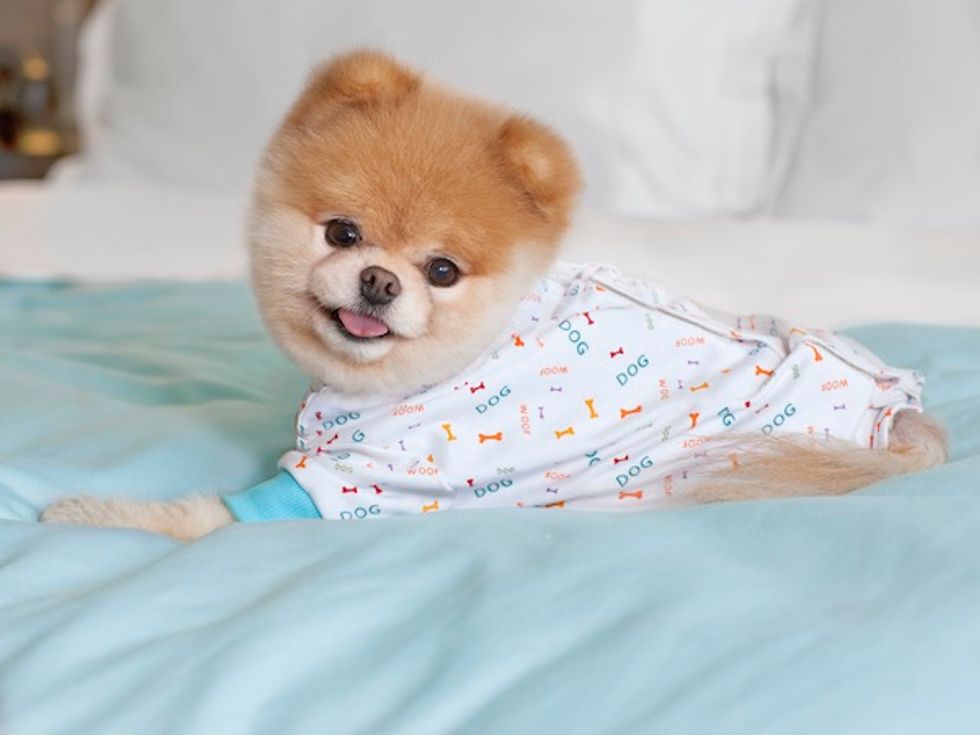 With so many mani/pedi, fur salon visits, and kissing babies, my schedule is packed. Trust. I say enough! A 15-minute snooze helps me to reset and let go the stresses of the day (why the big dogs always be hatin'?). I don't let anyone get between me and my zzz's—or my milkbone PJs.
7. Life is a Highway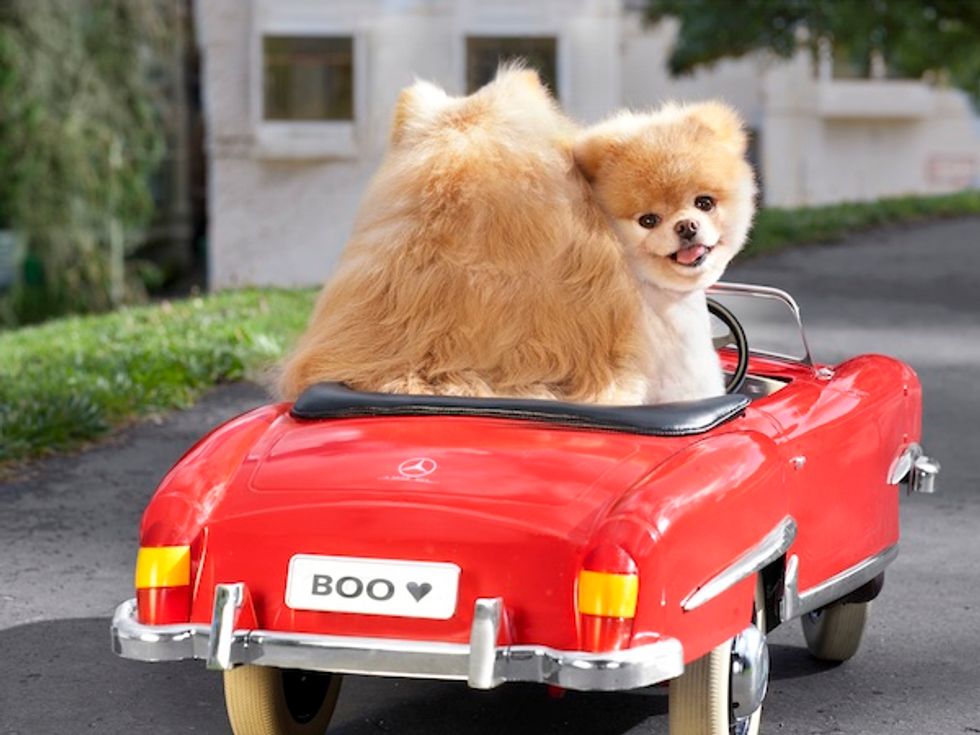 And I'm going to ride it all night long. Don't underestimate the thrill of the wind in your fur and your copilot at your side. Put down the laptop and get behind the wheel for a good, old-fashioned joyride. Forego Google maps and let the open road be your guide. Vroom!
Get more Boo at chroniclebooks.com.