The Bay Bridge was brought to a screeching halt Sunday morning while a Chihuahua led California Highway Patrol on a thrilling (and somewhat adorable) chase from Oakland to San Francisco. 
---
Officers G. Pumphrey and V. Williams jumped into action yesterday afternoon when they got the call that a small dog was loose on the bridge. As it turns out, it wasn't easy to catch the large black Chihuahua. The chase lasted almost 10 minutes down the 4.5-mile bridge.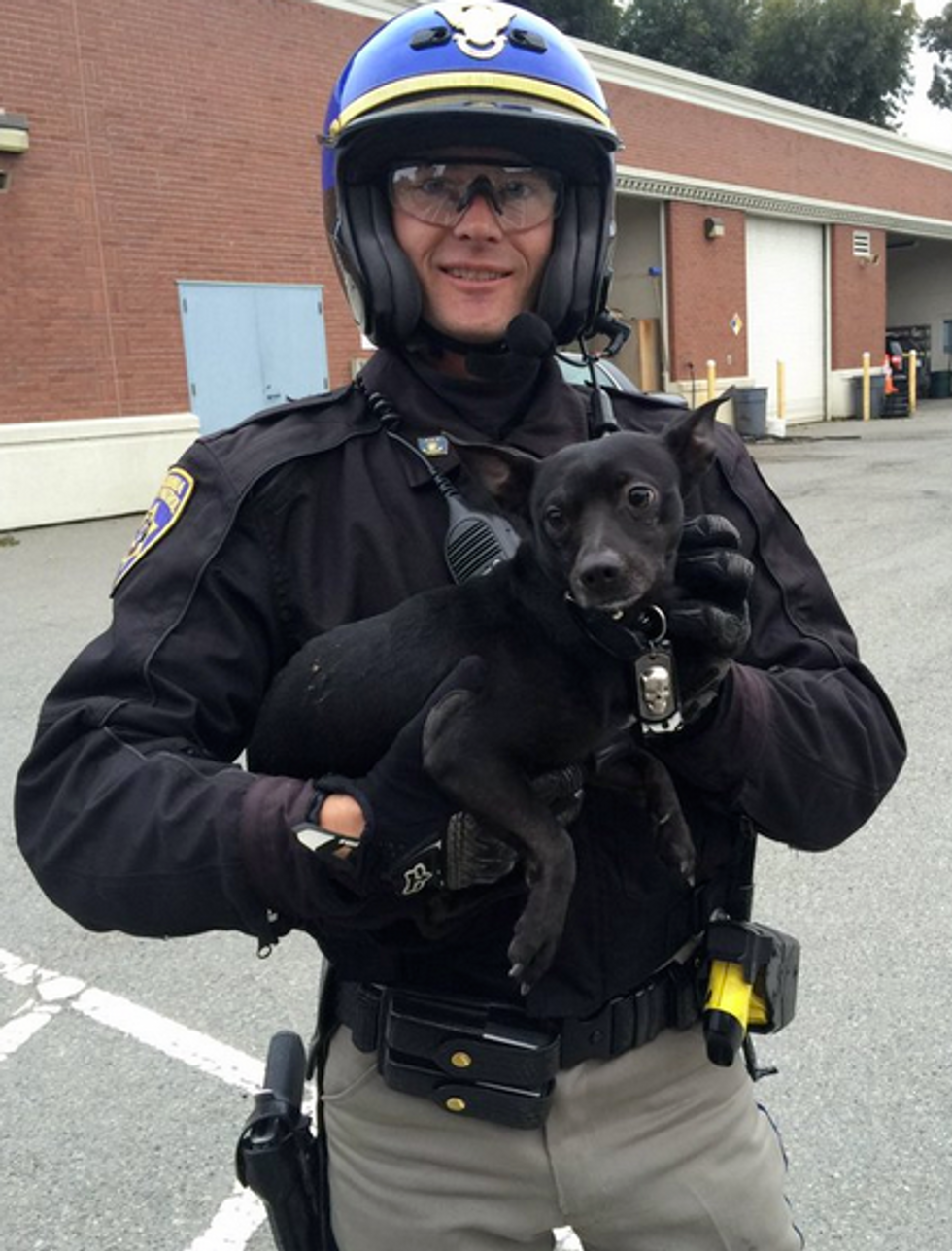 (Ponch, minutes after the harrowing chase. Photo via CHP's Twitter.)
Luckily, no pups were harmed in the chase. The dog—who has since been dubbed Ponch after cop Frank Poncherello from CHiPs—was taken into care by the San Francisco County Animal Care until his owner steps forward to claim him. 
And while, Ponch is still reveling in his fifteen minutes of fame, he's not the only animal to end up on the bridge. 
"We've had dogs on the bridge before, all sorts of animals: seals, turtles, you name it, but we've never had one that took off and took so long to get," California Highway Patrol Officer Vu Williams told the Los Angeles Times. "Although Ponch failed to pull over and resisted arrest, he won't be charged."