San Francisco bike riders are lucky. We've got world-class road biking in Marin, killer single track to the North and South, and gorgeous bike touring along the coast. Not to mention the miles of bike lanes in our city.

But all these various types of riding require a different type of bike. And with San Francisco-sized apartments, it's hard to find space for your four or five types of bikes, not to mention your roommate's four or five bikes.

Heck, I had my mountain bike dismantled and stored on top of my fridge for most of last year…that is until I traded them all in for one bike: A cyclocross.

Cyclocross may very well be the best bike you've never heard of, and if you're like me, it just may change your life—or at least your riding life.

Cyclocross is a sort of hybrid bike, only a really efficient and performance-based hybrid. It has road bike geometry, knobby tires, stronger brakes and a higher bottom bracket (see picture below). Basically, it's a beefy road bike that can tackle anything San Francisco has to offer—from street potholes to park single-track.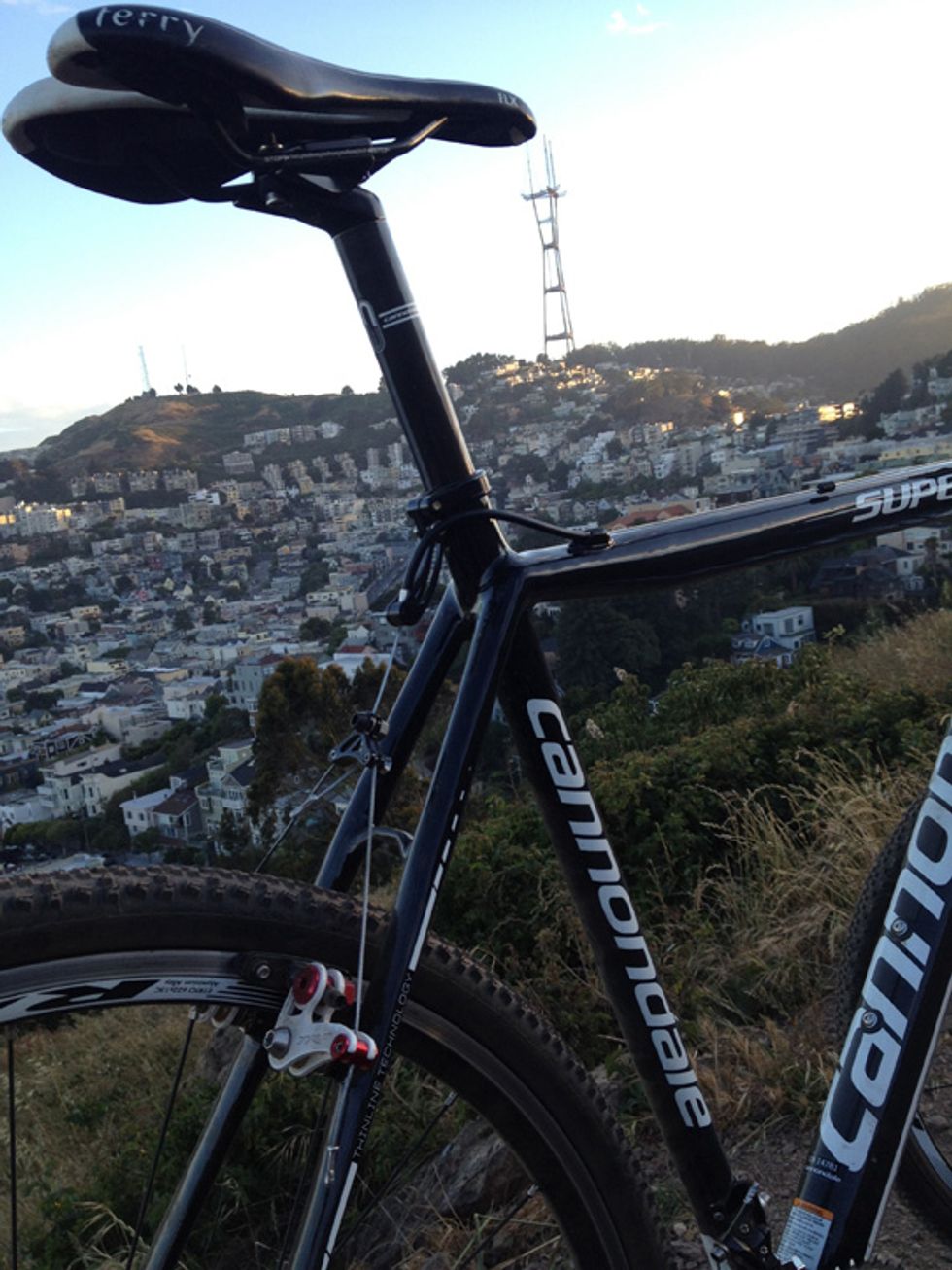 This week, I took my new Cannondale Super X Cyclocross out for a San Francisco spin—from my house in Duboce Triangle all the way to McLaren Park in the south end. On a mountain bike, I usually rent a car or BART it to McLaren Park, because the idea of rolling six miles of streets on fatty mountain bike tires sounds brutal.

On my cross bike, with its skinny tires and light frame, I was passing most rush hour car traffic en route to the trails. When I got to the park, I was able to roll up and down the narrow trails with ease, taking in the awesome views of San Francisco from the top and barreling down the smooth packed dirt on the way down. In two hours, I'd ridden through three neighborhoods and six miles of single-track—all on one bike.

Picking a Cyclocross Bike

The versatility of cross bikes is what makes them so incredible—and again, so perfect for San Francisco's terrain.

Interested in road biking and trail riding? Get a race bike (like mine, pictured above). You can put on road tires when you want to go for a strictly road ride, or keep on the knobbies for dirt and mixed riding. I've demoted my old road bike to my bang up city bike now and am just riding my cross bike for road and trail riding. Plus, with a bike like this, you'll be able to race it if you choose.

Want to do touring and city riding? Get a steel cyclocross bike and pedal comfortably in the city, on some trails and tack on some panniers for weekend touring. I see people commuting every day on cyclocross and they roll over potholes and grates as easily as I rolled over roots and rocks.

This summer, I'll be writing about some of the best trails to ride in San Francisco, and within a quick bike ride out of the city. So stay tuned for those details. For now, look at your bike collection (or lack there of) and think about having one bike to do it all.