"Blink and you might miss it." I think those words may have just been coined for The Madrones, located in Mendocino County between Boonville and Philo. Just on my last trip to Mendocino County, I had driven right by it several times and didn't even notice. Yet I think that's part of the ambiance that makes The Madrones what it is: Part tasting room, part boutique shop, part gardens, and part accommodations.

You'll meet Jim Roberts, the owner of The Madrones. Spend the day with Jim and it's no surprise to find such versatility at The Madrones. On any given day you may see Jim out in the garden, preparing guest rooms, cooking, or showing guests his favorite locales in Mendocino County. There's a certain homey, local vibe when you step through the gates of the property, from the gazebo in the garden where you may find guests enjoying local wine and cheeses, to several tasting rooms that are open to the public, to Jim's boutique shop, Sun and Cricket, where you'll find everything from furniture to garden tools to local gourmet foods to vintage knick-knacks that all make it reminiscent of a general store.

The Madrones offers something that is rare in Northern California wine country. While there are plenty of accommodations and plenty of wineries, rarely are they bundled together like a destination such as this. In a few weeks, Jim will be opening up a couple more guest rooms to bring the total up to four rooms. The accommodations have much of the same feel you would expect from a bed and breakfast. Jim has taken the idea of cozy wine destination properties of Europe and brought it to Northern California.




---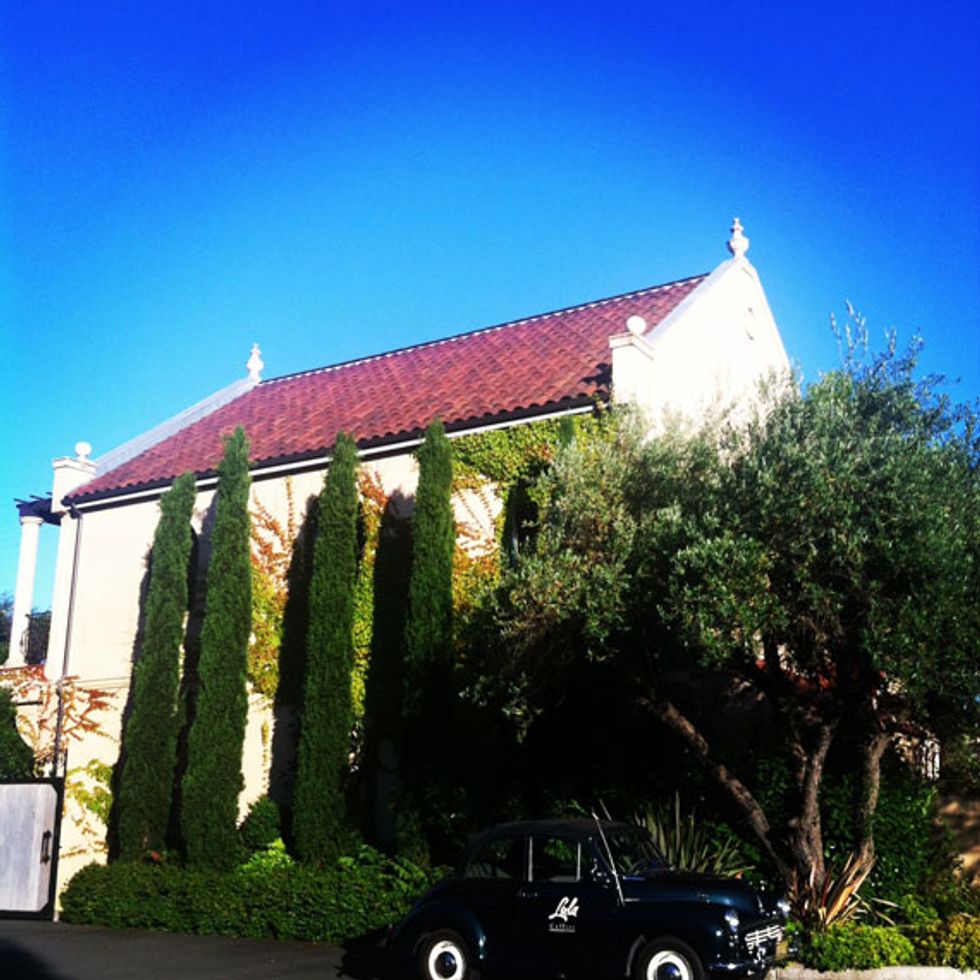 I like to think of Mendocino County as the country version of San Francisco. It has many of the same elements, including beautiful scenery, an eclectic community, and good food, wine, and beer, yet without the hustle and bustle. Life here goes at a slower pace. So the next time you need a retreat and you feel the call of an offbeat destination calling, keep driving past Sonoma County and make your way down the windy roads of 128 to the Madrones. Find a chair in the courtyard or garden and let Jim pop open a bottle of Mendocino's well-known sparkling wine and serve some local cheese.