If you're into dangerous sweets like raw cookie dough, fear not, Doughp is here to satisfy your cravings.
Hard-core sugar addicts will already be familiar with Doughp (pronounced "dope"), a purveyor of cookie dough that's been serving up eggless scoops of batter in fun flavors at Spark Social and various other catering events. Now, Doughp is making the jump from pop-up to brick-and-mortar, taking over one of the stall shops at the Myriad, a newish food hall in the Castro.
---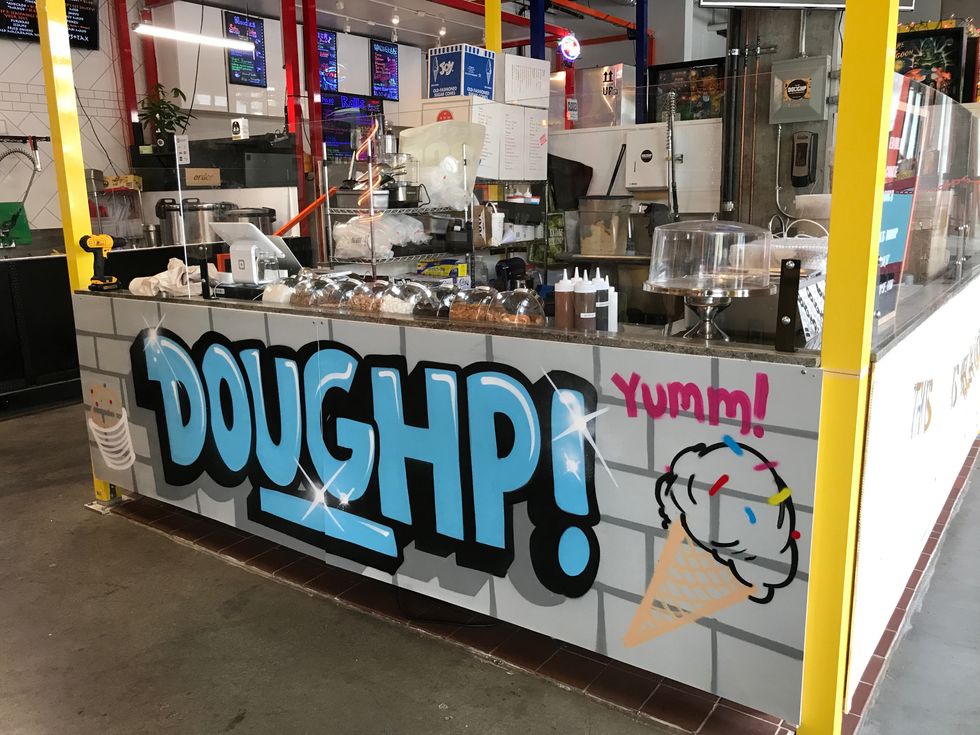 Courtesy of Kelsey Witherow
After a decade working in tech, first-time restaurateur Kelsey Witherow knew it was time to tap into her true passion: an insatiable love for sweets. But passion is only part of the puzzle.
"You get a lot of self doubt following your dreams, but you just have to be brave and tell yourself to kick ass, that people like what you're making, and you have the skills it takes to bring something awesome into the world," says Witherow. "I'm so happy I took the leap and ditched the safe, corporate career in search of something more. I think the reward is so much bigger than the risk."
To make this "legit cookie dough," Witherow ditches the eggs and heat-treats the flour so it can be eaten raw (little known fact, you can get E. coli from raw flour). By using a vegan substitute for the eggs, the dough is both edible and bakeable.
Witherow currently produces 16 different types of cookie dough for consumption, featuring four to six of the flavors in-store each week. Customers can expect classics like OG (chocolate chip cookie dough) alongside sassier new recipes including This S'More Is Hella Lit (marshmallow fluff, graham crackers, and chocolate chips), Red Rum (red velvet cake, blonde cookie dough) and Feeling Salty? (pretzels, caramel, chocolate chips, and sea salt). Served in a colorful cone or cup, what would a scoop be without toppings? Options include Fruity Pebbles, coconut shavings, Nutella sauce, rainbow sprinkles, and caramel.
Delicious from the first bite, demand for Doughp is growing fast: Witherow is now mixing close to 300 pounds of dough per week for wholesale orders to local ice cream shops as well as for her own space. As she's expanded her company, she also recognizes the importance of giving back: Witherow works with the non-profit Bread Project, which employs low-income individuals and teaches them skills for self-sufficiency.
The Myriad offers the perfect home for Doughp—it's a one-stop shop, after all: Start with an appetizer of freshly baked bread from a vending machine (Le Bread Xpress), then dig into your custom poke bowl (Poke Delish), then sink your teeth into a delicious cone of cookie dough, and end with a nightcap at the bar (Mrs. Jones). Sounds like a well-curated Castro culinary coup. // Doughp at the Myriad, 2175 Market St. (Upper Market), doughpsf.com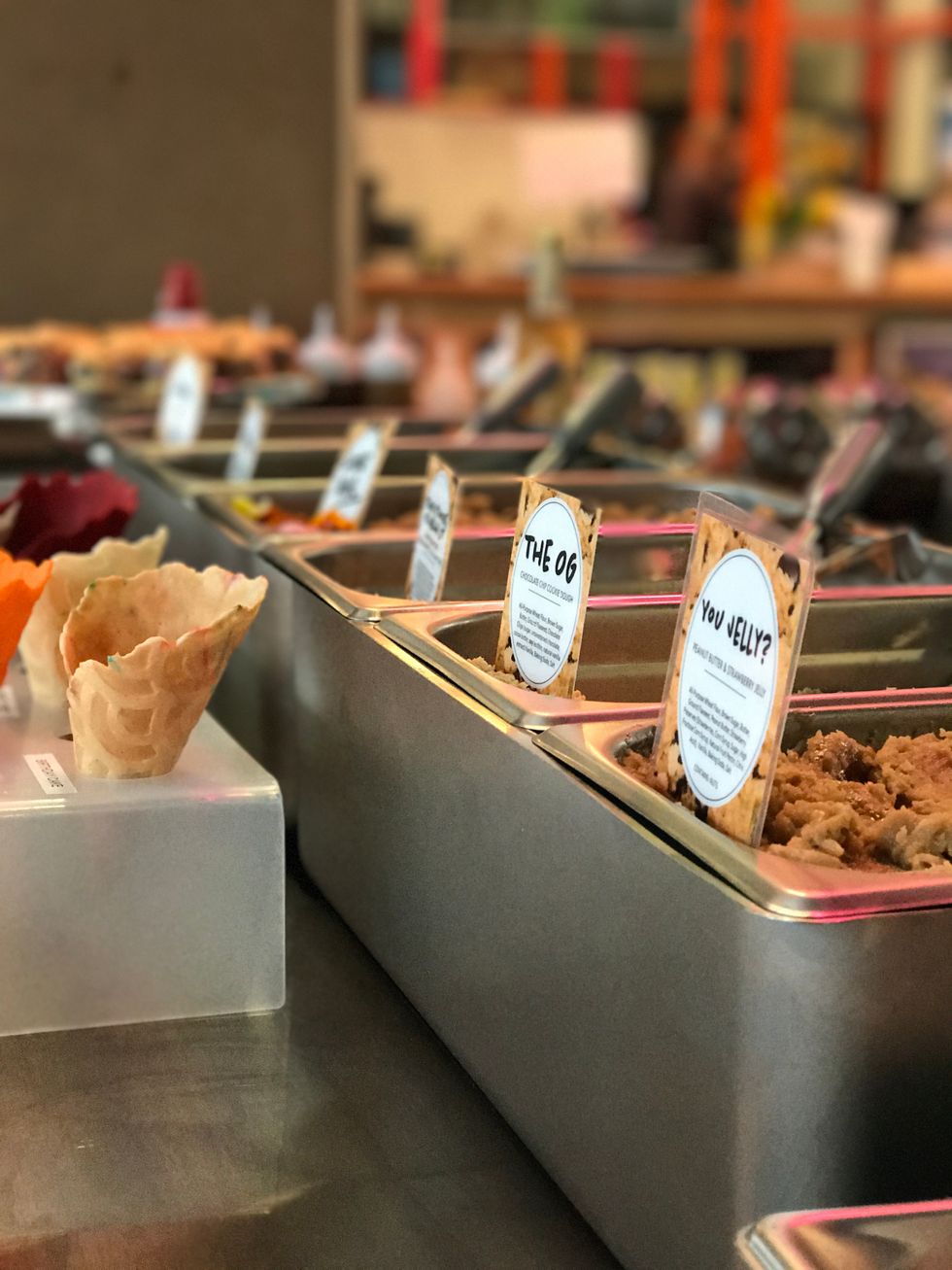 (Kelsey Witherow)