Nobody knows a woman's body like a woman surgeon, and that's a fact.
When it comes to seeking a plastic surgeon, many women prefer a female surgeon. But did you know plastic surgery is a specialized field not often pursued by women, with only 13 to 17 percent of all plastic surgeons being women? And as you might have guessed, the majority of patients are women. Luckily for Bay Area residents, we have Dr. Karen Horton right here in San Francisco.
---
Dr. Karen Horton is internationally board certified in plastic surgery by both the American Board of Plastic Surgery and the Royal College of Surgeons of Canada. Her Pacific Heights private practice has a specialized focus on women's cosmetic and reconstructive procedures.
A mother of twins, she specializes in "mommy makeover" procedures designed to rejuvenate the breasts, abdomen, and body of women who have had children and wish to regain confidence in their new post-pregnancy form. She is particularly passionate about and experienced in cosmetic breast surgery, including breast augmentation, lift, reduction, and complex revision breast surgery. Typically, a mommy makeover will include a tummy tuck and breast lift surgery, though it can be customized to fit the patients needs.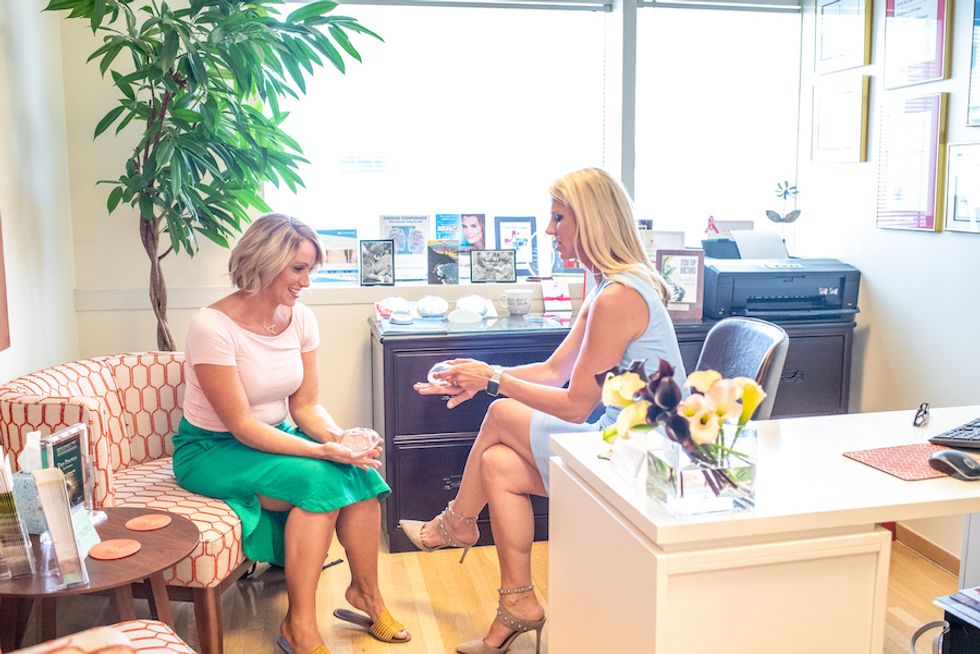 "I have experienced firsthand the changes that pregnancy can create in even a physically fit and slender body, and intimately understand both the joy of being blessed with children but at the same time longing for a pre-pregnancy form–or the fullness that came during breastfeeding," explains Dr. Karen Horton. "I encourage moms to let go of the understandable guilt they might feel about wanting to do something for themselves! Mothers by their very nature are selfless, spending their days, nights and thoughts serving their children and families first. Simply wanting to feel attractive, feminine, youthful and to have a 'rockin' mom bod' is not vain or wrong!"

Regardless of whether surgery is cosmetic or reconstructive, and whether you're a mother, you haven't had children, or you're single-and-loving-it, Dr. Horton's practice is centered on providing personalized care with meticulous attention to detail ensuring beautiful, natural, long-lasting results in a warm, welcoming environment.
Additional surgical options for women performed by Dr. Karen Horton include liposuction, labiaplasty, facelift, neck lift, eyelid surgery and more. Her practice also offers nonsurgical cosmetic options to patients: CoolSculpting, fillers, and neuromodulators help BOTH men and women put their best face forward!
//
Contact Dr. Karen Horton at drkarenhorton.com, follow her personal adventures on Instagram, where you can also view several before and afters.