If you said you hated Pixar movies, you'd be lying. In honor of the Emeryville-based animation studio's newest film, Inside Out, which takes place in San Francisco—maybe you've seen some of their cheeky ads on BART— we rounded up all the hidden East Bay references we could find in past movies. Time for a Pixar marathon, no? 
---
Up: Fenton's Creamery, Oakland  
Perhaps the most well know reference is Carl and Russell licking ice cream cones in front of Fentons Creamery in Oakland at the end of Up. 
Monsters Inc.: The Hidden City Cafe, Richmond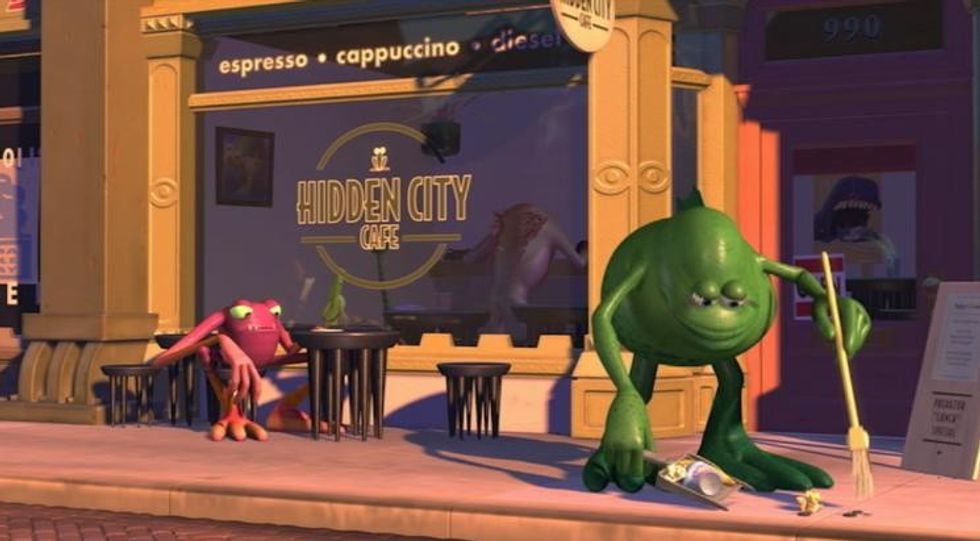 The Hidden City Cafe can be seen in the opening scene of Monsters Inc. Sadly the cafe – which was located near Pixar's old studio site in Richmond – is now closed, but it will always serve as the birthplace for the sweet monster flick as well as A Bug's Life, Finding Nemo, and Wall-E. (Whoah, that's a lot of creative juices in one place.)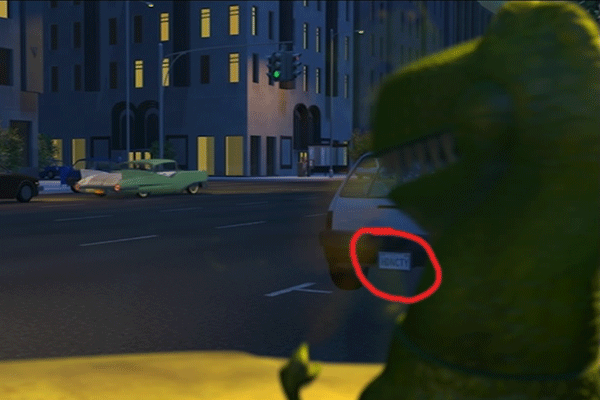 You can also see a small homage to the café on a license plate in Toy Story 2. 
Monster's University: UC Berkeley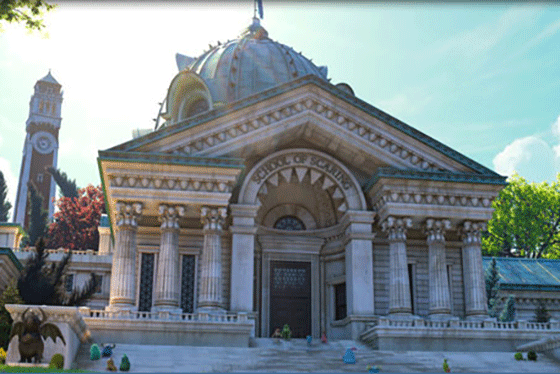 It's a fact that the geniuses over at Pixar designed MU after the number one public school in the world, UC Berkeley – Campanile, South Hall, Sather Gate, Doe library, and all. Also in Monster's University, Don's business card boasts a 510 area code.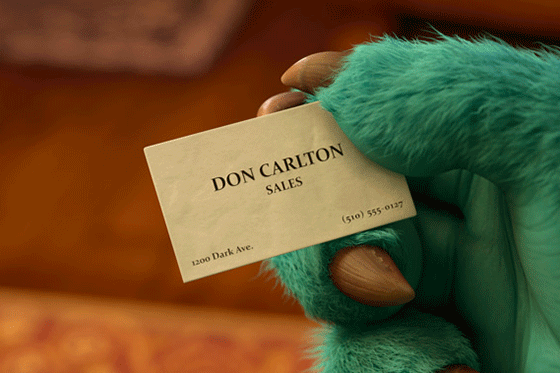 Up: 6th Street, Berkeley 
The inspiration for the buoyant Victorian house in Up came from the colorful homes on 6th Street in Berkeley – a street that the film's director, Pete Doctor, drove by daily. 
Up: Lake Merritt Bakery, Oakland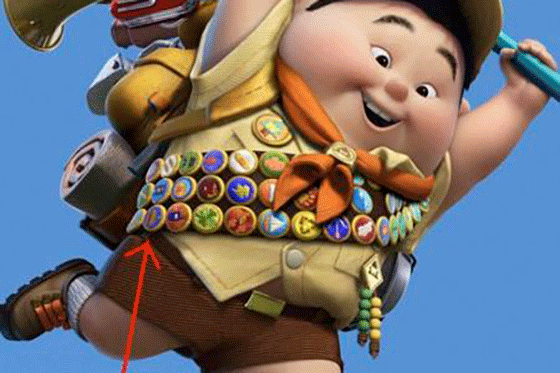 This one I learned from SF Gate; It seems that the genius duo behind Up used to brainstorm over late night burgers and pie at Merritt Bakery – a local spot known for their decadent cakes decorated like burgers. In ode to their secret meeting spot, they included the infamous burger cake as one of Russell's patches on his scout uniform.  
Toy Story 3 and Finding Nemo: Pixar University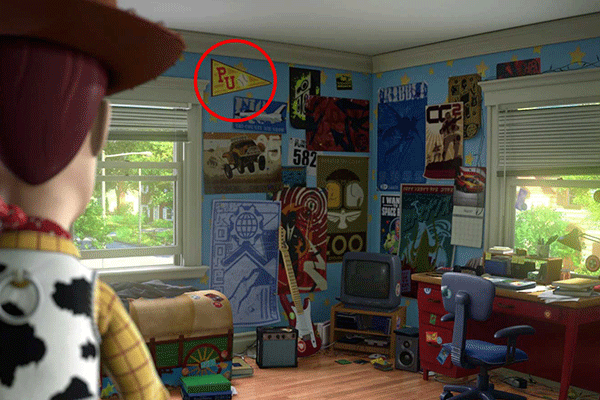 As Andy gets ready for college in Toy Story 3 one of the pennants says "P.U." for Pixar University, a development program for Pixar employees. What's more, one of the applications on Andy's bulletin board is for a college in Emeryville. In Finding Nemo, a certificate hung near the wall of the entrance to the dentist's office is issued by the "Pixar University School of Dentistry" and uses the logo for P.U., a little green alien in a graduation cap and gown.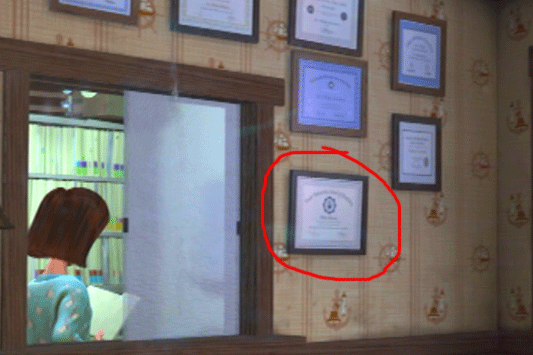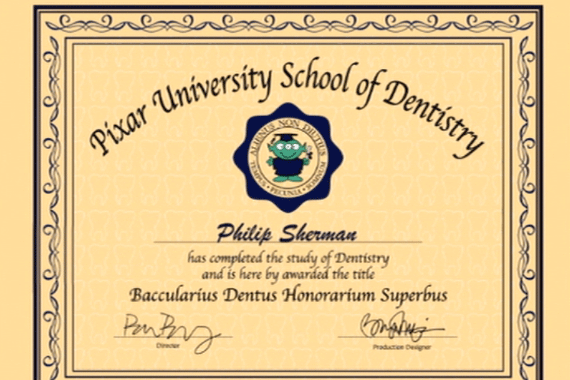 Ratatouille: Lucky 7 Lounge, Emeryville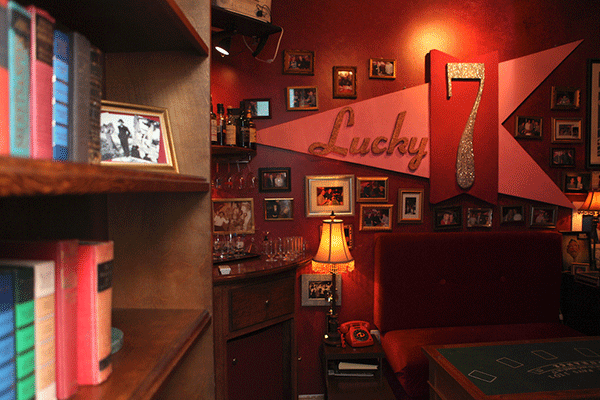 In this foodie flick, a storefront called Bar Des 7 Chanceux is named after the Lucky 7 Lounge, a secret lounge inside Pixar Animation Studios. 
Cars and Finding Nemo: Emeryville 
In Cars, race announcers mention that the whole town of Emeryville is closed for the big race, and as the jets fly over for the final race an aerial view of the Pixar studios can be seen to the left.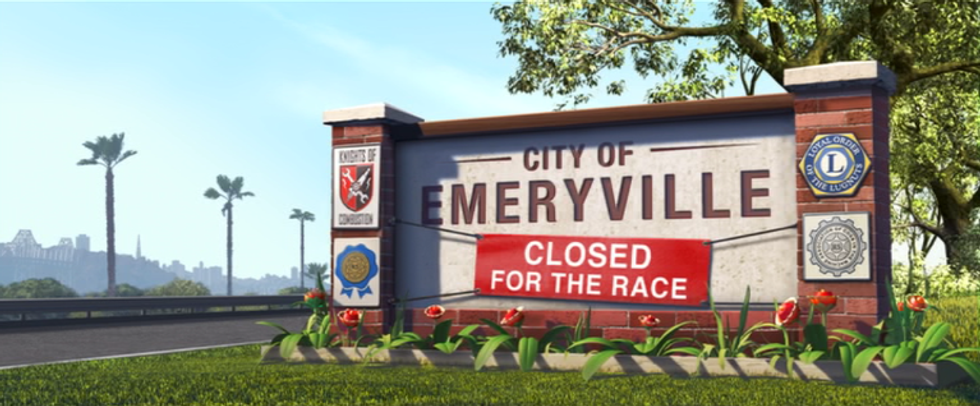 And in Finding Nemo, when the dentist pulls out the prime minister's tooth (after getting a surprise from Nigel the pelican), stuck to the cupboard is a "Greetings from Emeryville" postcard with a shot of the new Pixar studios being built.
Toy Story 2 and Toy Story 3: W. Cutting Blvd., Richmond 
In Toy Story 2, Zurg's cardboard packaging says that the box was printed in Point Richmond, California.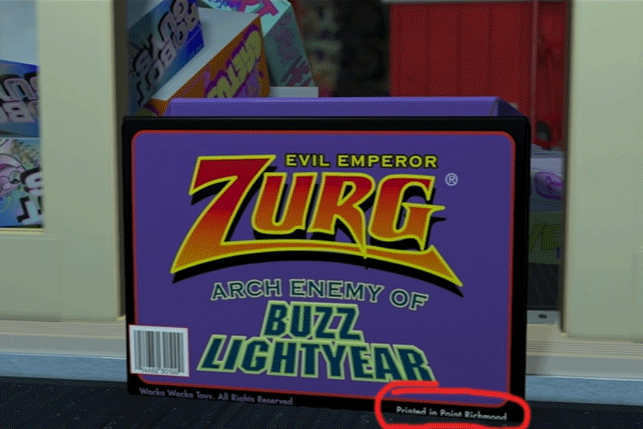 Plus – according to the map on the commercial – Al's Toy Barn is also located at Pixar's address. In Toy Story 3, there's even a sign for W. Cutting Blvd. above Andy's closet.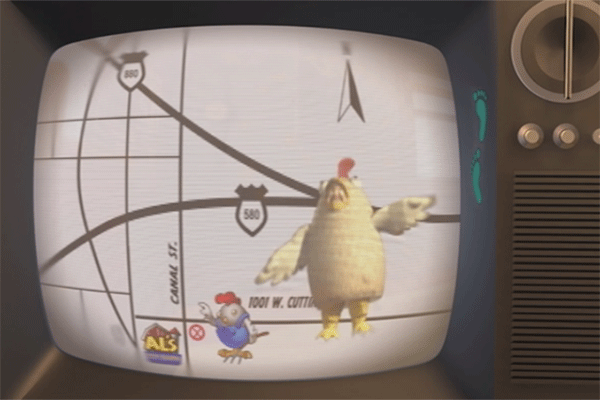 The Incredibles: San Pablo Ave. 
At the beginning of the film, Mr. Incredible's GPS mentions San Pablo Ave. And the GPS map locks onto the Pixar studio location. 
Wall E: Oakland Port Cranes
I recently rewatched this eco-friendly love story, and lo and behold there were the Oakland port cranes – you know, the ones that also inspired George Lucas.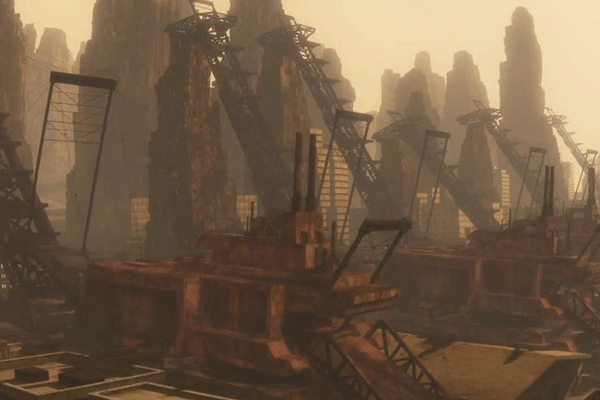 They can most plainly be seen when wide-eyed Wall-E is still following Eva around in the beginning of the movie, and she shows off her badass moves by blowing up a ship (or something).