It's been almost 15 years since the heady smell of barbecue permeated San Francisco's Fillmore District, and reviving the delicious tradition was no easy task. It took an entire neighborhood. 
---
After testing out a rib recipe at his flagship restaurant 1300 Fillmore (the dish sold out within minutes), Chef David Lawrence charged himself with the difficult task of bringing authentic 'cue back to Fillmore Street. Armed with Ole Hickory smokers and a seemingly endless supply of brisket, ribs and sausages, Lawrence opened Black Bark BBQ last month across the street from his first restaurant— a big deal for a neighborhood that has seen its share of ups and downs over the years. 
The new restaurant is a labor of love: Lawrence spent three years researching barbecue at some of the best joints in the country, including Franklin's in Austin and Bludso's in Compton, and brought Edith Cheadle on board, a Texas barbecue veteran from Dallas with over 20 years of experience. Cheadle was originally introduced to Lawrence by her son, who performs at 1300's gospel brunch, and has been working with Black Bark over the last several months to help to shape the restaurant and ensuring a measure of authenticity.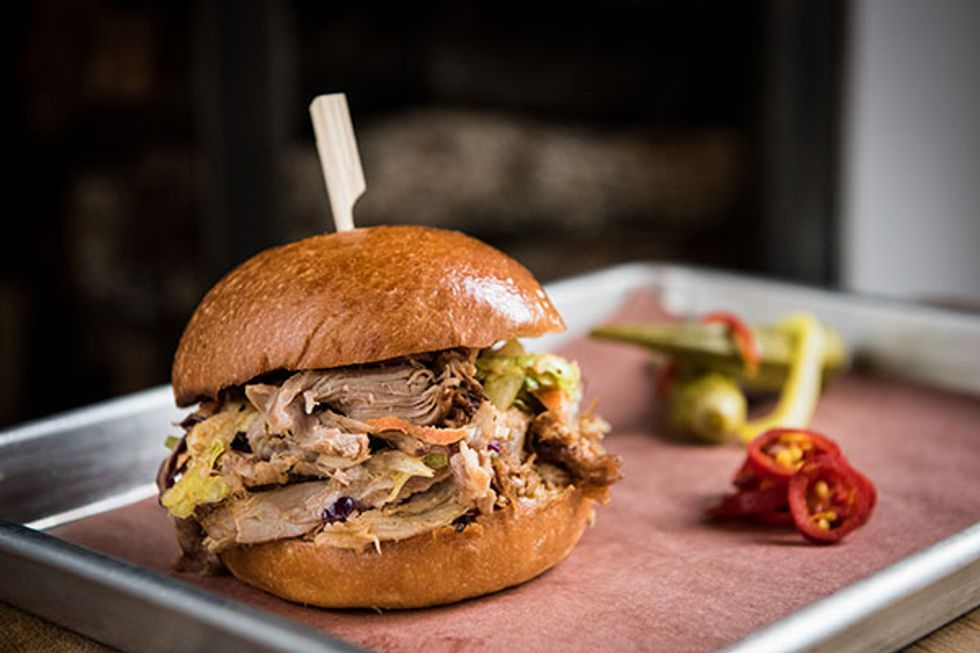 Black Bark is definitely a family affair, and you feel welcome the moment you step inside. Lawrence and Cheadle act like mother and son, and Cheadle is not afraid to give Lawrence a pointed look when something isn't up to par. (She's got the chefs positively terrified.) But, while Black Bark has Southern hospitality down pat, it's the food that must remain the real testament to Lawrence's years of research.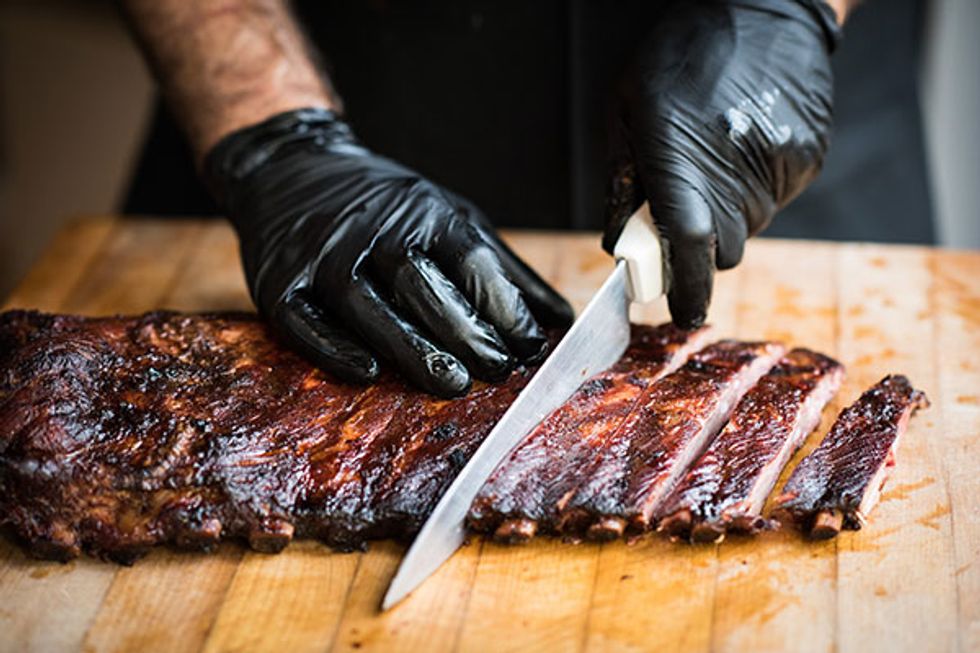 Black Bark leans toward a Texas style, utilizing dry rubs and sides typical to the region, but Lawrence has also pulled in techniques from Carolina and Kansas City pit masters, creating what he calls a San Francisco-style of barbecue. A little bit of everything will get you: ribs, chicken, hot links, pulled pork, and brisket, while sides include bourbon mac n' cheese with cornbread crust, smothered greens, and sweet potato casserole. Heed our warning, and remember to pace yourself. While the meat is not as sauced as I usually prefer, it's easy to supplement with one of Black Bark's rotating selection of signature sauces. And while the mustard is frustratingly hard to pour, it's well-worth the effort when you slather it on your hot link and bask in the smoky, spicy flavor. Pair your tray of meat with a sweet tea, and you're practically in Texas, without the airfare or army of Republicans.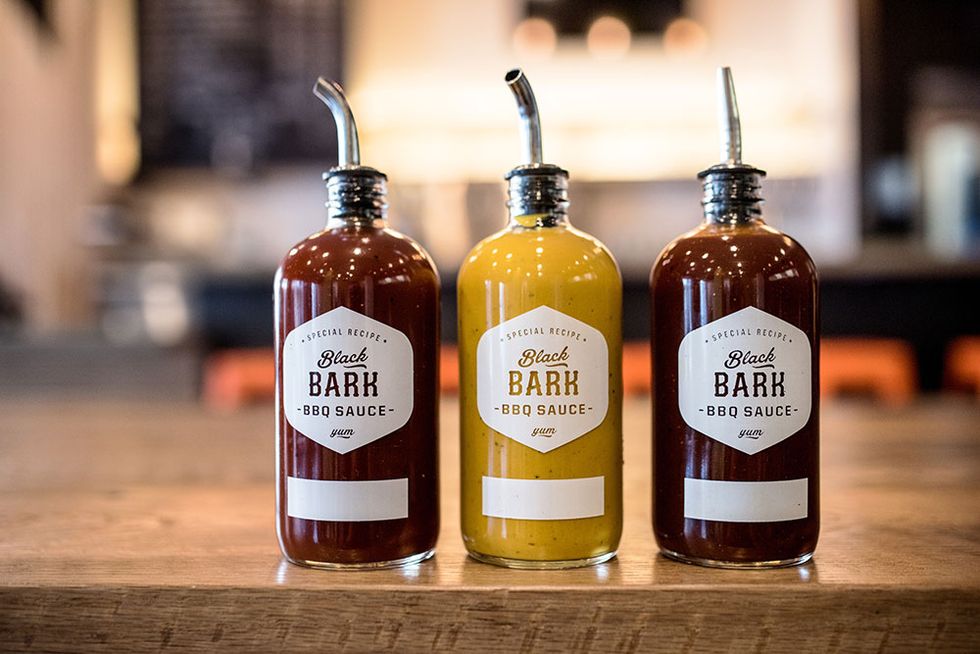 Best of all, it's obvious that Black Bark has the support of the community. Even on a work day at 2pm, the restaurant was filled with regulars from the neighborhood, who all knew Lawrence by name, and exchanged handshakes before they went on their way. In fact, the restaurant is staffed almost exclusively by people who live in Western Addition. 
The family-feeling is amplified by a warm and casual dining room. The interior, designed by architect Zach De Vito, Rubber Design, and Northern Sun Contractors boasts concrete floors, simple exposed lighting, and custom metal shelving stacked high with wood piles to keep the smoker fed. The kitchen is semi-open, affording diners a view of the action, and on the walls are stenciled the words: "Every Butt Loves a Rub." We couldn't have said it better ourselves.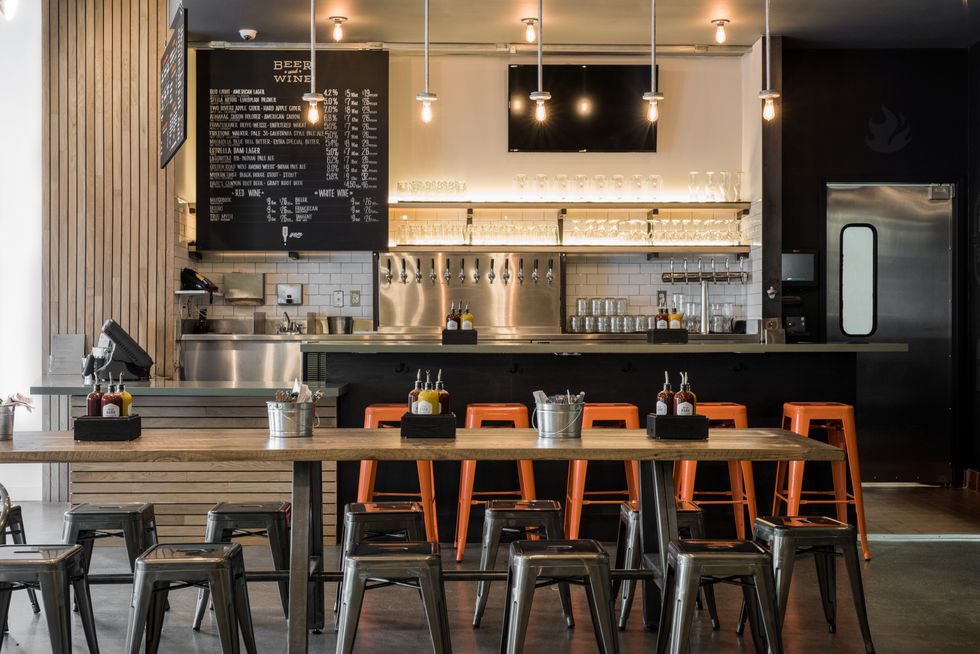 // Black Bark BBQ is located at 1325 Fillmore St. and is open every day, except Tuesday, from 11:30am – 10pm; blackbarkbbq.com.