Here's what 7x7 editors were thinking about this week when they should have been at work.
---
Black Rock Mud Co. Mudpot Mud Mask
While I'm not playa-bound this weekend, I will channel my inner Burner with Mudpot, a natural mud mask made from clay sourced straight from the Black Rock Desert (aka Burning Man ground zero). It¹s odorless, silky smooth, contains tons of minerals (and zero bad stuff), and leaves skin soft and purified. 
— Schuyler Bailey (@SchuylerBailey)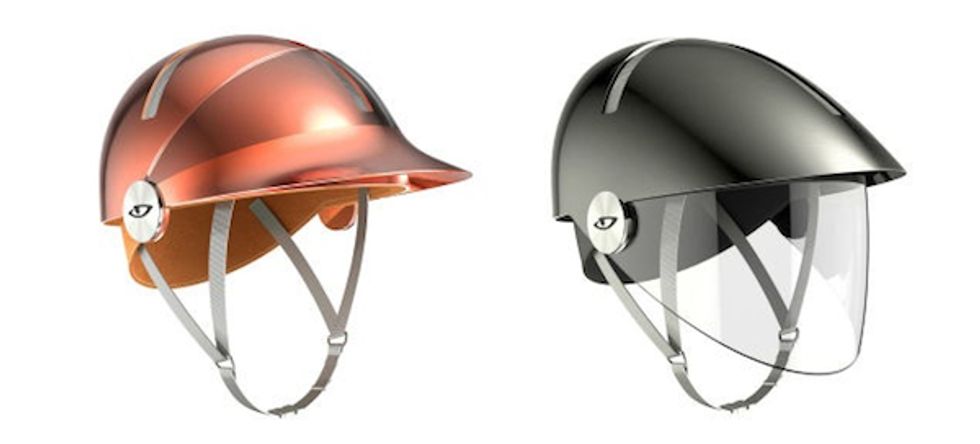 A collaboration between the minimalist designer and California-based Giro, these Philipe Starck bike helmets almost make me want to delete my Uber app, throw my Clipper Card in the garbage, and pour myself into a pair of biking shorts. So sleek, so cute. Price and availability to be announced. 
— Brock Keeling (@BrockKeeling)
Date Night
This past weekend, I caught a truly cool show from Miles Electric Band at the SFJazz Center. I'd forgotten how much I like that venue — it's so cozy, there's not a bad seat in the house. Hit a show, then do dinner a few blocks away at Cory Lee's Monsieur Benjamin. Order the seafood grande plateau, Champagne, and sweetbread boudin blanc, and enjoy as long as you like. Open late, it was well past 1am when they kicked us out. Tres sexy!
— Chloe Harris (@ChloeH415)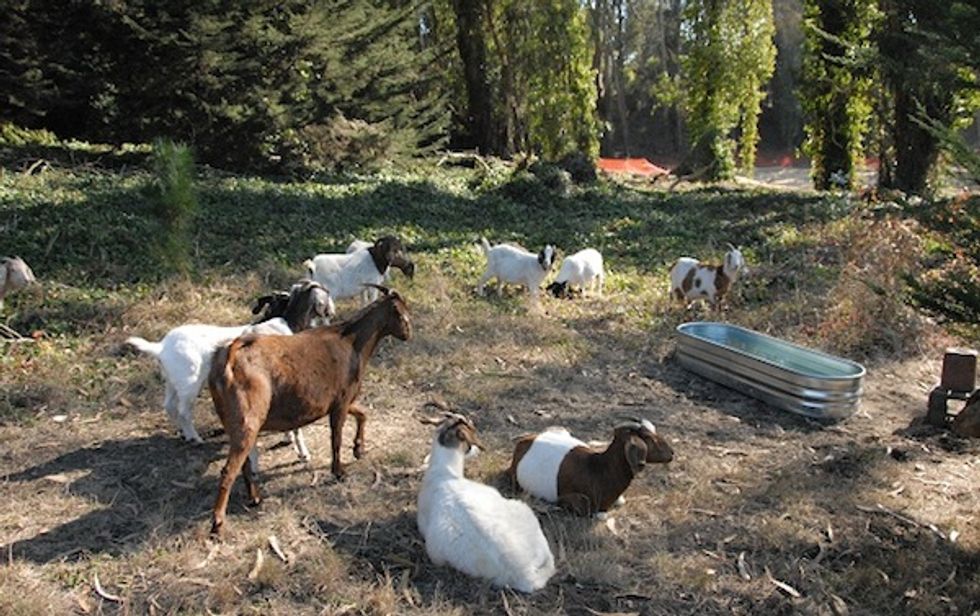 Goats rentals
Spotted some goats manicuring the Presidio golf course during my 6 am run. A peculiar and awesome surprise. To rent your own trip of goats, check out Living Systems or City Grazing.

— Leilani Marie Labong (@llcoolbabe)
"Drunk in Love" unofficial emoji video
It's no secret that the editors around here are pretty obsessed with Beyoncè, but when this forgotten piece of filmography resurfaced on my Facebook feed this week, my love for the Queen grew exponentially.Who knew she looked so good as an emoji.  Surfboard. 
—Sarah Medina (@funkycolsmedina)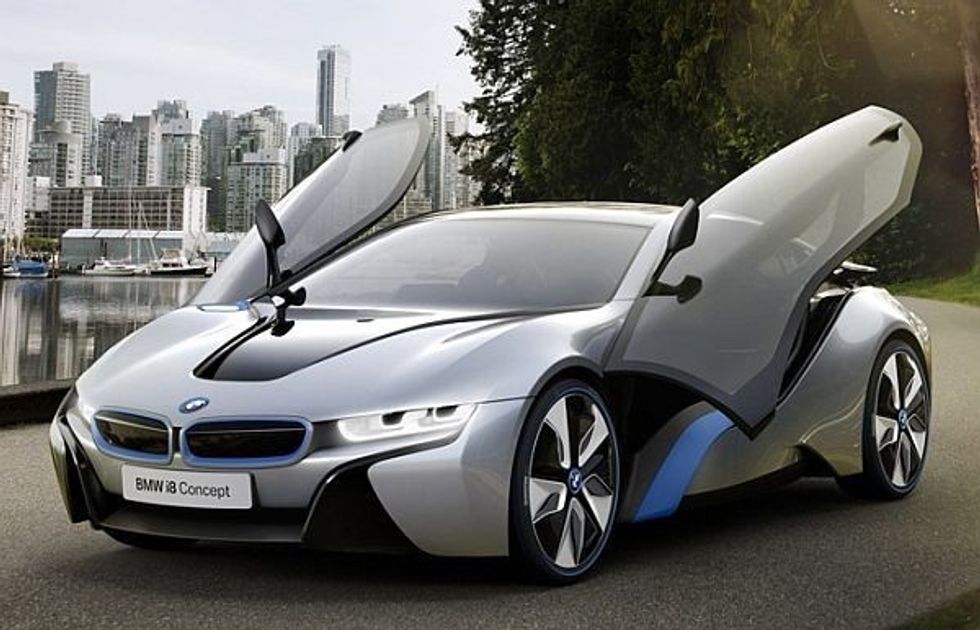 The BMW i8 Concept Car Is Real
While driving back from Mountain View to the City last week, cursing rush hour traffic on 101, I pulled up (slowly) behind what I thought was an enchanted object: the BMW i8 coupe. This was a moment when design, technology, and style all came together in the real world, making me take pause. I was mesmerized by its extra shiny silver exterior highlighted by recessed blue lights. It looks like a Cylon had a chat with one of the Transformers and decided to be the most kick-ass looking vehicle imaginable. At a jarring $135,000, I won't be buying one any time soon, but a boy can dream about cruising silently through the foggy city at night in his magical electric hybrid.
— David Lytle (@davitydave)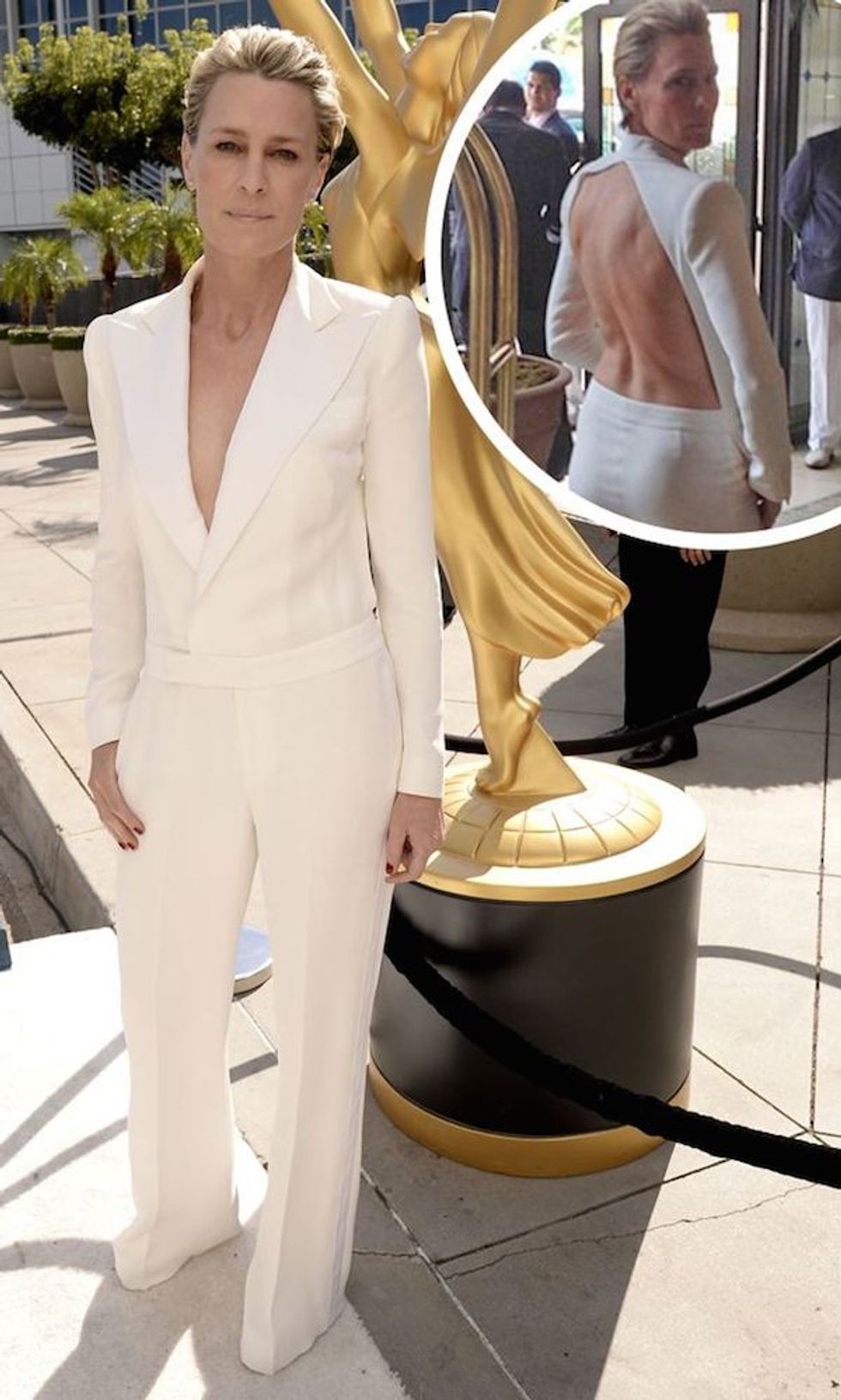 Robin Wright's Bangin' Jumpsuit
Second only to Billy Crystal's tear-jerking memorial to SF's most beloved icon, Robin Wright's Ralph Lauren jumpsuit was, for me, the show's standout moment. It had absolutely everything I want in a black-tie look: sleek sophistication totally sans frills, and them a moment of pure BAM! I mean, look at those back muscles! That butt! I'm not sure which I want more—the outfit, or the number for her personal trainer!
— Chloe Harris (@ChloeH415)