Marin County is an especially wild weekend destination for wildlife lovers during the long winter months.
While animals go into hibernation across most of the United States, Marin becomes a hotbed for migrating whales, rare birds, seals and even butterflies. Whether you're an avid birder or have a soft spot for cute and cuddly animals, you don't want to miss Marin's nature at its best.
---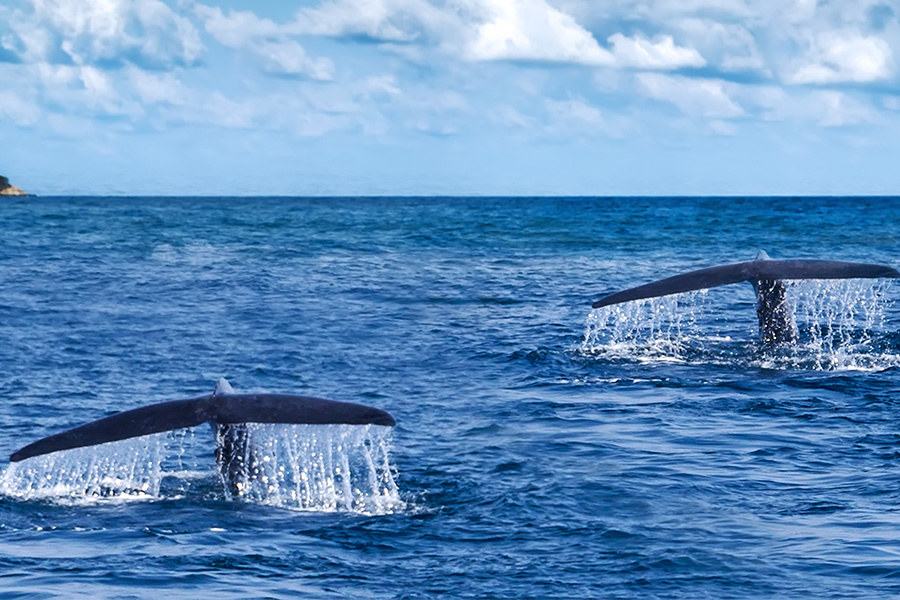 Birds

Marin County is a dream destination for birdwatchers, and for good reason. There are more than 150 species of birds living in the county, including a handful of rare and exotic ones such as the red-tailed hawk. The majority of birds live in Marin's coastal baylands. To catch a glimpse of the threatened northern spotted owl, tour through the redwoods of Muir Woods.
Mammals:
Marin County is home to some very fascinating mammals, black-tailed deer and cunning coyotes to large predators such as bobcats and mountain lions—it's easy to feel like you're on a safari. Speaking of which, Point Reyes Safaris brings visitors up close and personal to their favorite animals in the Point Reyes National Seashore.
Invertebrates
Cuddly mammals and colorful birds often get all the love, but Marin is home to several rare species of invertebrates, including the endangered California freshwater shrimp, which has been spotted in several creeks. Along the coastline, you're likely to see a variety of species: California oysters, red abalone, Dungeness crabs and native clams. If you're less into looking at invertebrates and more into eating them, book a foodie tour with West Marin Food and Farm Tours. The Oyster Lover's Tour includes a behind-the-scenes look at how oyster farms operate, plus lots of local history.
Visit us on the sunny side of the Golden Gate Bridge to view some of these diverse and impressive species in Marin this Winter.