Freda Salvador is an artisan line of contemporary, cutting edge, and infinitely walkable footwear inspired by the daring and self-expressive woman that embraces confidence and exudes a casual ease in her day-to-day life. A no nonsense girl that defines feminine as being confident, bold and badass.
---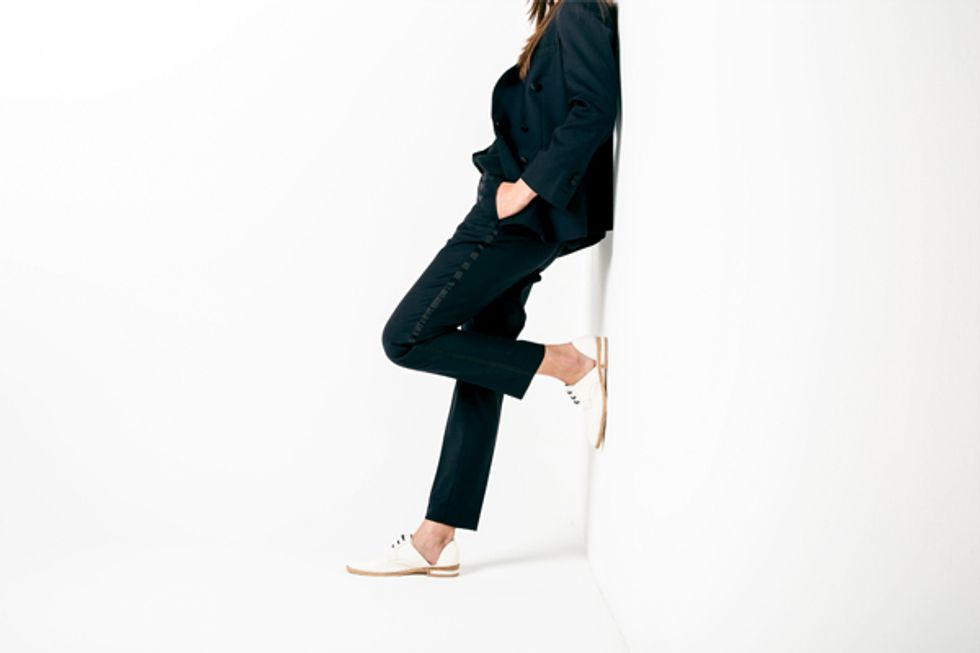 Freda Salvador Dash D'Orsay Loafer with fringe in Black Calf & bespoke suit (courtesy of Emily Meyer; photo via Aubrie Pick)

With iconic silhouettes exemplifying the best of both feminine and masculine worlds, Freda Salvador defines feminine footwear that is artful and easy with an impeccable fit and feel. Our shoes are designed based on the values we hold in everyday life – utility, beauty, wildness, and endurance. The tension of masculine and feminine elements combine to create what we consider the perfect design.
One of the joys of being a woman is that we can easily shift our style along the parameters of masculinity and femininity without looking like we're undergoing a serious identity crisis. Freda Salvadordefines feminine - the perfect mix of masculine edge with an inevitably maintained air of femininity. We are the best of both worlds.