It's Oscar time, baby, and you know what that means — it's time to bust out your formal finest and strut your stuff on the red carpet. Barring that (did your invite get lost in the mail, too?), we suggest taking yourself on a cocktail crawl around San Francisco, sampling libations that were inspired by some of the best (or silliest) films out there. Now that's our kind of movie marathon. 
---
The Birds at Rye
This Hitchock film is a classic Bay Area-based masterpiece — we appreciate its creepy storyline, but love its shots of '60s-era San Francsico and picturesque Bodega Bay even more. This stunning cocktail at Rye does it full justice — the heady, just-sweet-enough blend of Bulldog Gin, oleo sachrum, and Meyer lemon evokes a new school Gin Fizz thanks to the creamy cloud of whipped egg whites. Take note of the bird delicately stenciled in the foam with bitters — it looks innocent, but is simply waiting for the right time to strike. 
688 Geary Street
Bullitt at Cockscomb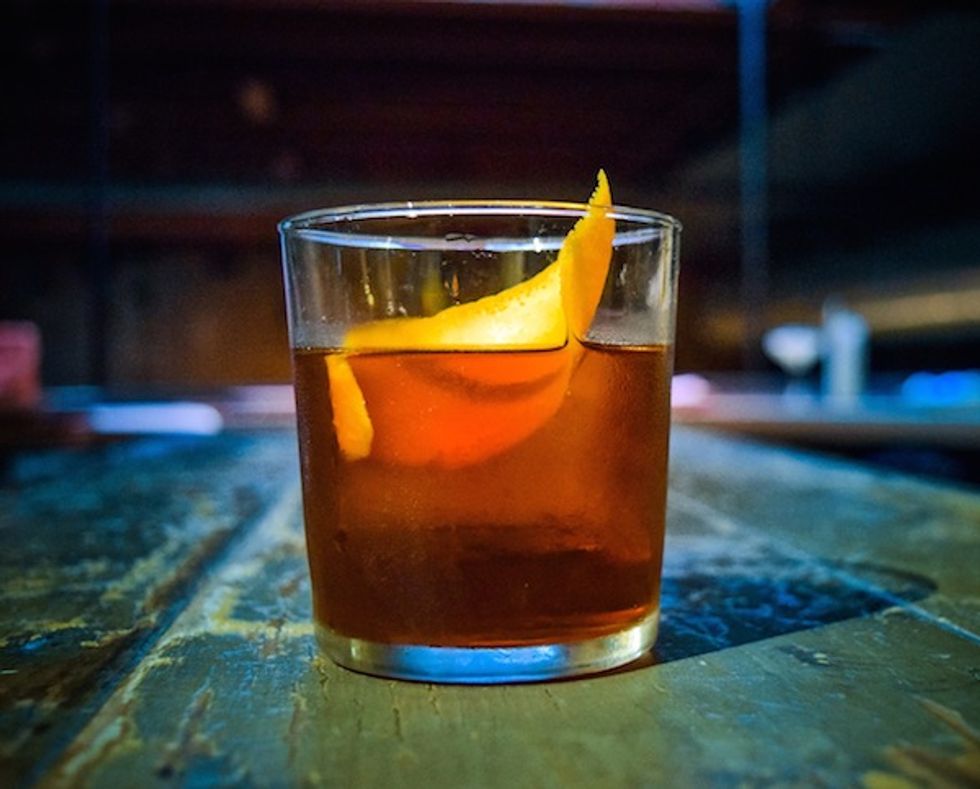 There's nothing better than a lil' classic Steve McQueen — particularly when there are sexy vintage cars and a penultimate San Francisco car chase scene thrown in (accuracy of the chase route be damned). Fortunately, Bullitt's namesake cocktail as as sexy and smooth as the man himself — the heady blend of rye, cynar, and grapefruit bitters goes down easy, with a complex sweetness from the amaro and a spicy punch from the rye. Just like Steve (swoon). 
564 Fourth Street.
Tropic Thunder at Hapa Ramen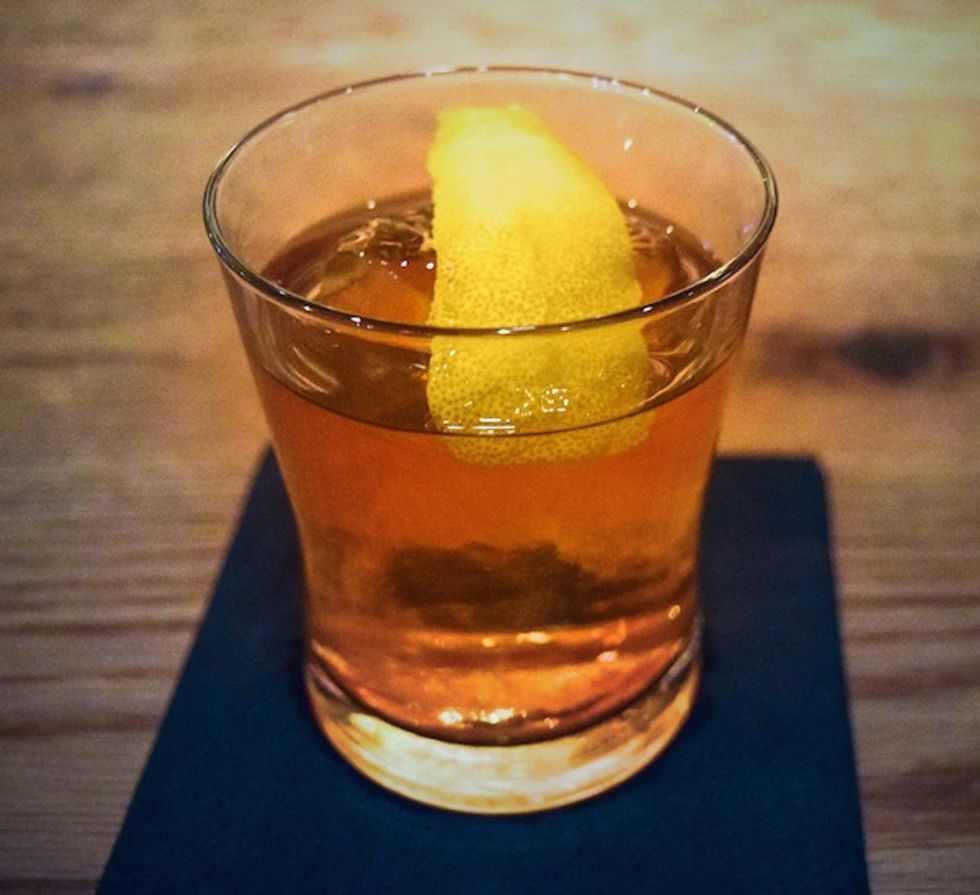 We're not sure there's ever been a war-centric movie that's quite as funny as Tropic Thunder. We're very sure that the film would be even funnier after a few of these cocktails at Hapa Ramen — bourbon, banana liqueur, and cacao-infused angostura bitters combine to form a drink that's delicious, and dangerously drinkable (we particularly love the black sea salt tincture). Almost as dangerous as setting out to film a war movie and ending up in a war by accident. 
2293 Mission
Il Buono, Il Bruto, Il Cattivo (a.k.a. The Good, The Bad, and The Ugly) at Brass Tacks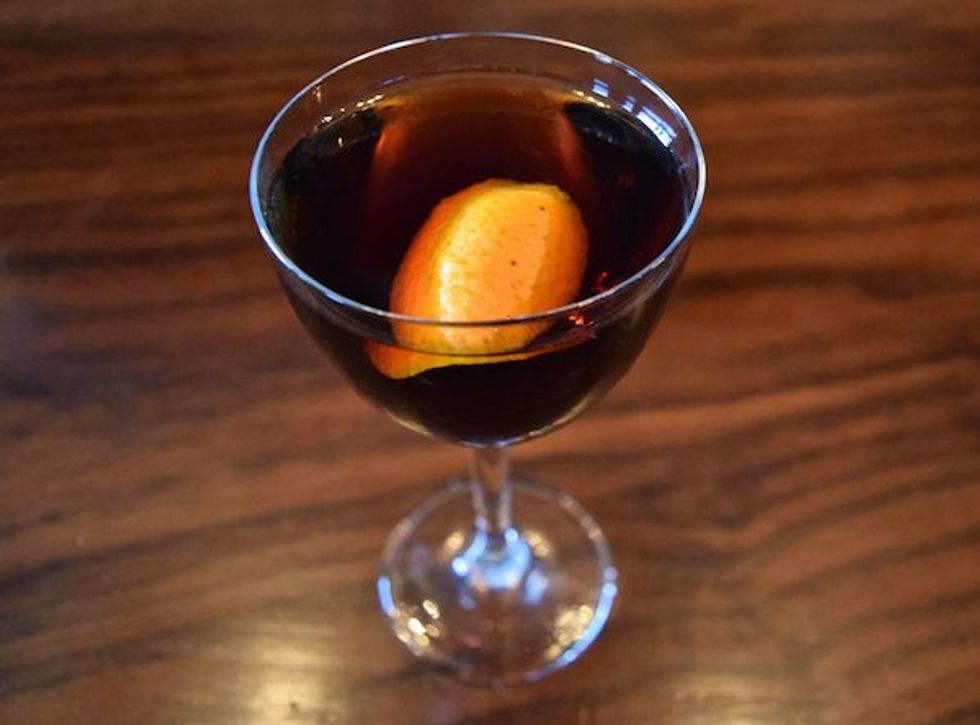 For a war flick that's a touch more classic, turn to The Good, The Bad, and The Ugly, a Spaghetti Western of epic proportions with a legendary theme song and a gorgeously young Clint Eastwood (howdy, cowboy...!). This cocktail is an Italian translation with a Mexican spirit at its base, making it our favorite type of fusion — smokey mezcal meets earthy-sweet averna, lent the richness of cacao, and a gunshot of hellfire bitters. Can we get a yeehaw for that?
Bonus: The Sweetest Thing at Cockscomb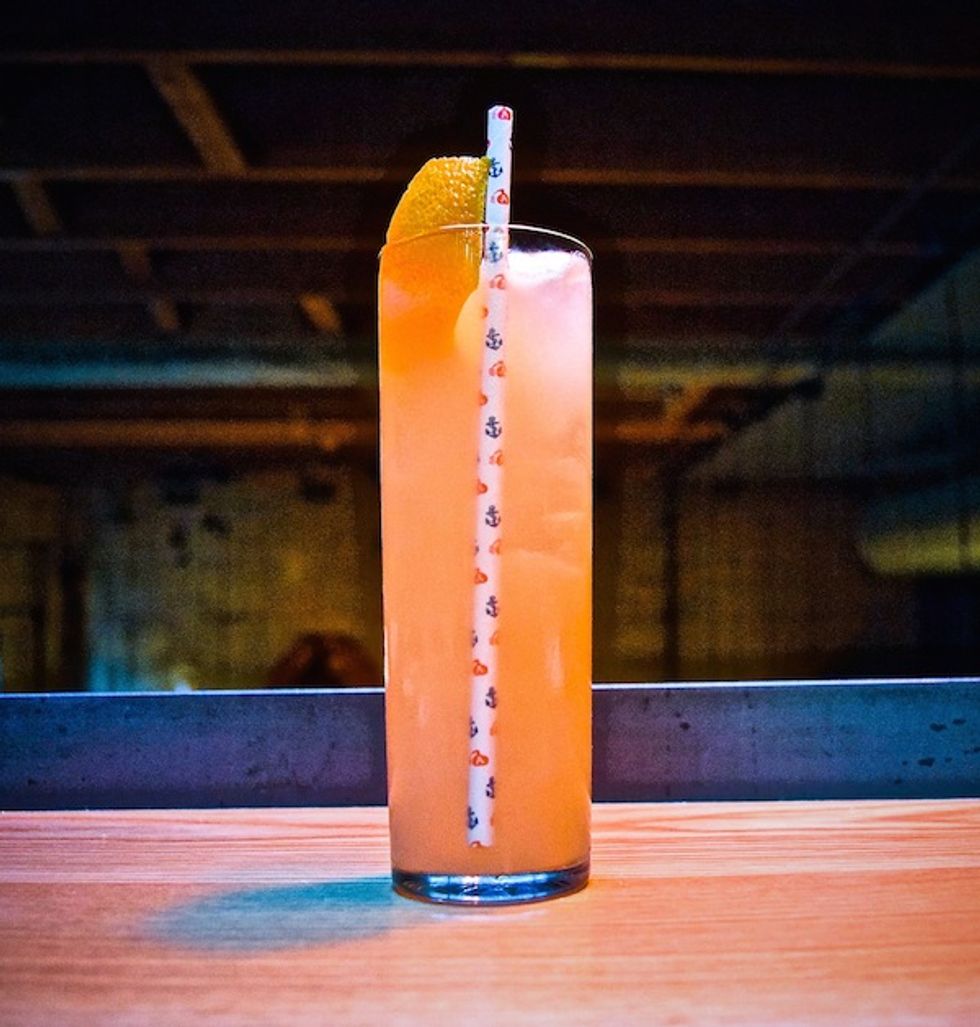 We love classics and bro flicks as much of the rest of them. But sometimes, you just want frothy, cinematic fun. Seeing as Cockscomb has an entire section dedicated to movies set in San Francisco, we couldn't resist including one of the best bad movies out there, featuring Cameron Diaz, Christina Applegate, Selma Blair, and a song about pensises sung in a Chinatown restuarant. You'll find the cocktail (like the film!) greatly exceeding your expectations — gin, aperol, grapefruit, and celery bitters lend themselves to a balanced flavor profile with decidedly savory notes. Okay, maybe you had higher expectations for the drink than the movie, but we bet you'll be dancing around your TV after a few of these.