Don an apron and take your food obsession to the next level with three classes from around the world.
---
ASIAN: Tante Marie's Cooking School
Last year, the instructors at Tante Marie's Cooking School—a warm North Beach kitchen with enough counter space for 16 students—went on a culinary tour of Thailand. Chef Jen Knapp stayed on, continuing her travels through Cambodia, Laos, Singapore, and Vietnam. On March 18, learn how to prepare banh mi and pad thai as part of Knapp's Southeast Asian Street Food workshop. This month (Feb. 22), chef Irfan Dama demos northern and southern Indian cooking.
$195 one-day workshop and $75 demo; 
271 Francisco St., 415-788-6699
FRENCH: First Class Cooking
From her bright SoMa loft, recipe developer Emily Dellas shows new cooks how to prepare simple French classics—think onion soup, a variation on coq au vin, and chocolate souffle. After school, everyone sits down to taste their hard work at the dining table with floor-to-ceiling downtown views. Maybe that's why the Fuss-Free French course is Dellas' most popular, taking place once or twice every month.
$65; 1 Bluxome St., 415-573-2453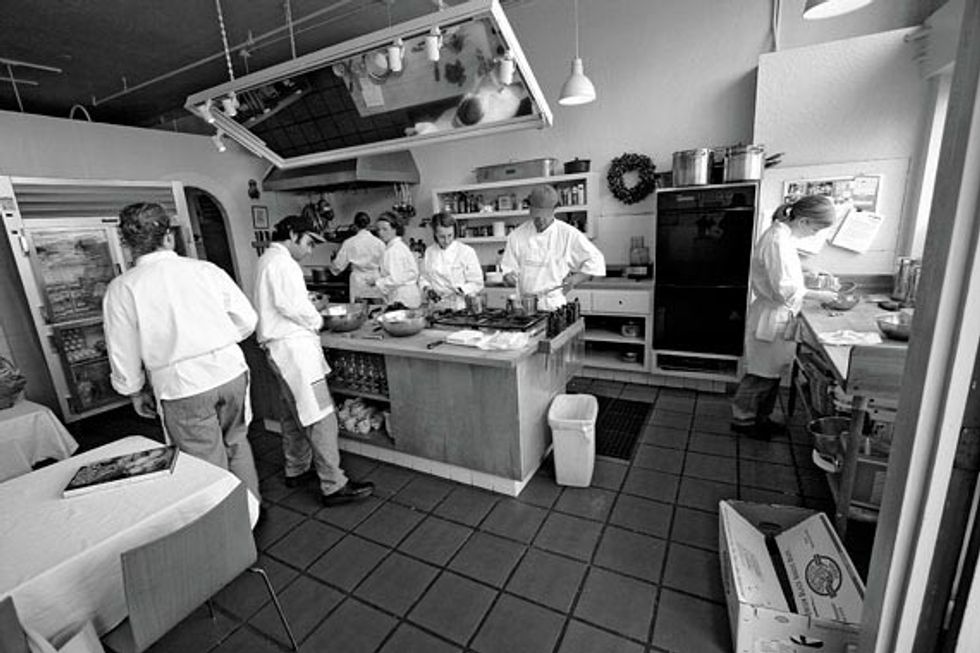 ITALIAN: Flour + Water
Can't get a table at chef Thomas McNaughton's Flour + Water? Sign up for one of his two-part pasta courses in the Dough Room (the next: March 14 and 28). Start with prosecco, and nibble on pastas throughout. At the end, McNaughton prepares a special dinner with wine pairings just for you. Party favors include a recipe book and fresh pasta to cook at home.
$200; 2401 Harrison St., 
415-826-7000