Big-time beach lovers can spend sunrise to sunset on the sand–no problem. It's getting them to leave, when the sun is still shining, that's truly an impressive feat. But in Avila Beach, brushing off the sand and taking some time to explore has its perks.
---
With a population of less than a thousand, it's not surprising that many folks don't know where Avila Beach is located. Tucked away on California's Central Coast in San Luis Obispo County, it's about halfway to Los Angeles. But it's less than 15 minutes north of well-known neighbor Pismo Beach.
The entire beach front area was rebuilt less than 15 years ago, so it's colorful, and borderline perfect looking. The bike-friendly, restaurant-and-shop-lined promenade is closed off to cars. Avila Beach is one of ten lesser-known destinations like Oceano and Cayucos, which together call themselves Wine Coast Country.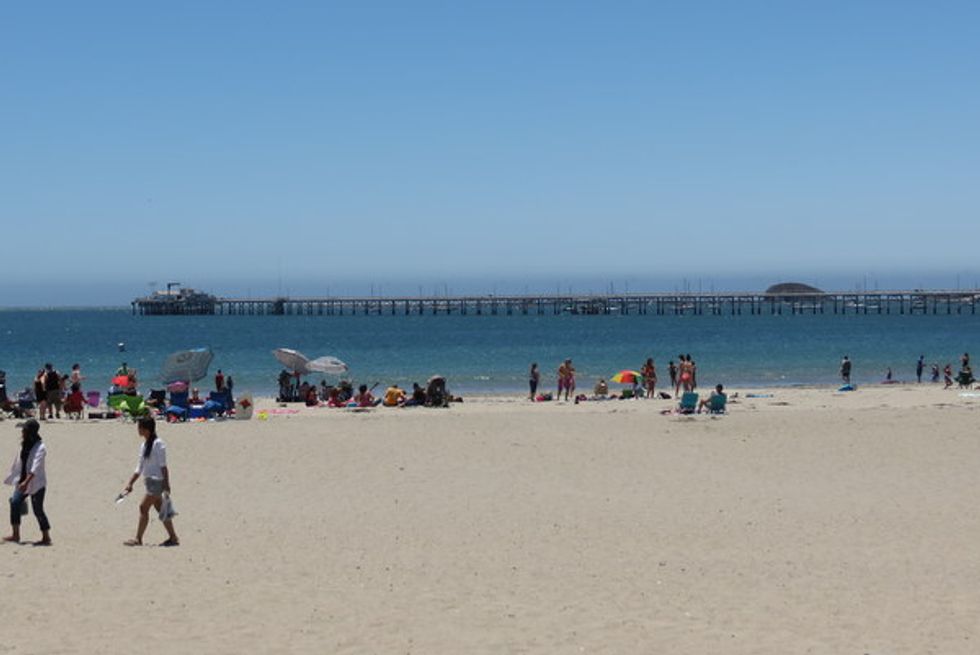 Avila Beach & Pier
Avila Beach is the most sheltered beach in the San Luis Obispo County and thus has the well-earned reputation for being the warmest around. A south facing beach, it's often sunny when neighboring beaches are not. The Avila Beach Pier is in the center of it all, and at more than 1,600 feet long, it is a nice place to jog or stroll with a view.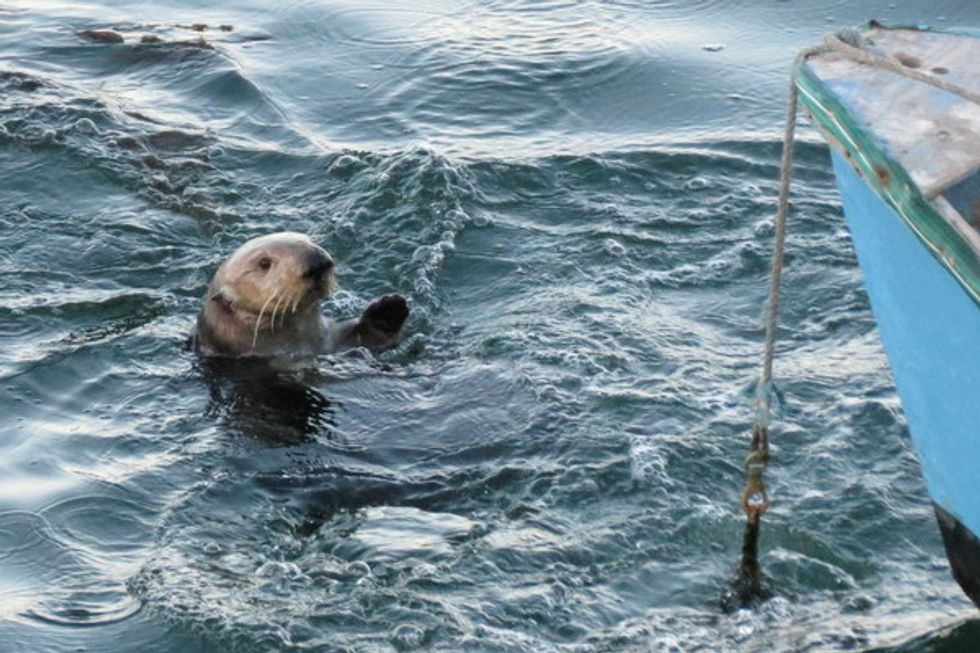 Harford Pier Visitor
Avila Beach Pier is one of two piers open to the public. Nearby Harford Pier is one of the few piers left in the state that you can still drive a car on. That said, you'll miss out if you don't set aside some time to walk it. Otters and sea lions are frequent visitors, offering hours of tourist entertainment. The Olde Port Inn seafood restaurant is located at the end of the pier. You'll be talking about the prawns stuffed with Monterey Jack cheese, wrapped in bacon and deep fried for weeks after you get home.
If you're traveling with kids, the Central Coast Aquarium offers a great, interactive way to learn more about area sea life. All of the tanks, except for one, are brimming with local animals, many of which you can hold in the palm of your hand. You can see everything in about an hour, but admission is good all day, so you can come and go as you please. Kids will also love the nautical playground outside the aquarium and swings along the edge of the beach.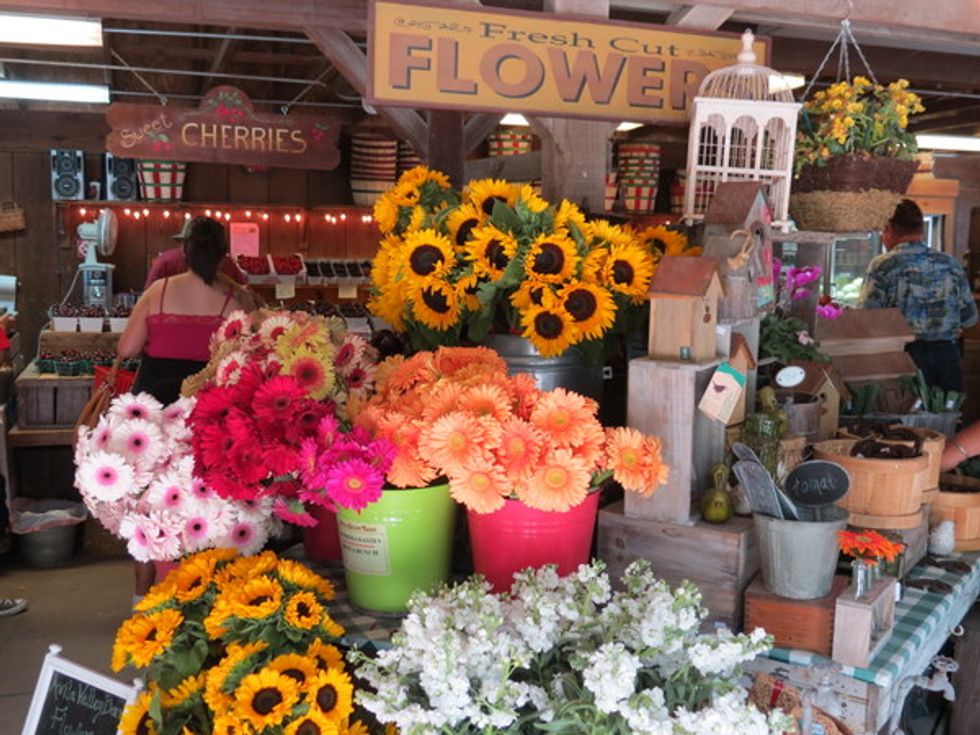 Burst of color at Avila Valley Barn
Drive a couple miles inland and you'll find the Avila Valley Barn. In addition to a big barn bursting with fresh produce and baked goods, you can actually head into working farm fields. Depending on the season, u-pick options offer the added adventure of a tractor ride. Keep your eyes open for wandering chickens and roosters. Behind the barn is a farm pet area with everything from the more standard goats and pigs, to alpacas and emus.
If all you want to do is relax, head straight for the Sycamore Mineral Springs Resort. You don't have to be a guest to reap the benefits of their Mineral Spring Tubs. Sulfur is the main mineral in the water, which averages temperatures from 101-104 degrees. You can rent the hillside tubs by the hour. Reservations are not required, but strongly recommended.
Dana can be found on Twitter @drebmann
Dana's trip was hosted by Wine Coast Country, but as always her thoughts and opinions are her own.