Slacker Hills is, by no means, a walk in the park (unless that park is the Golden Gate National Recreation Area). But if you're looking for breathtaking views and a solid workout, there's no other place like it.



Getting There
---
We recommend setting out early on weekend mornings to not only avoid traffic on the GGB (Golden Gate Bridge), but also to ensure a parking spot is available. Take exit 442, and then hang a sharp left toward Conzelman Road. Follow for about a mile and then, about halfway around the roundabout, you'll see a dozen or so spots to park parallel along the Coastal Trail.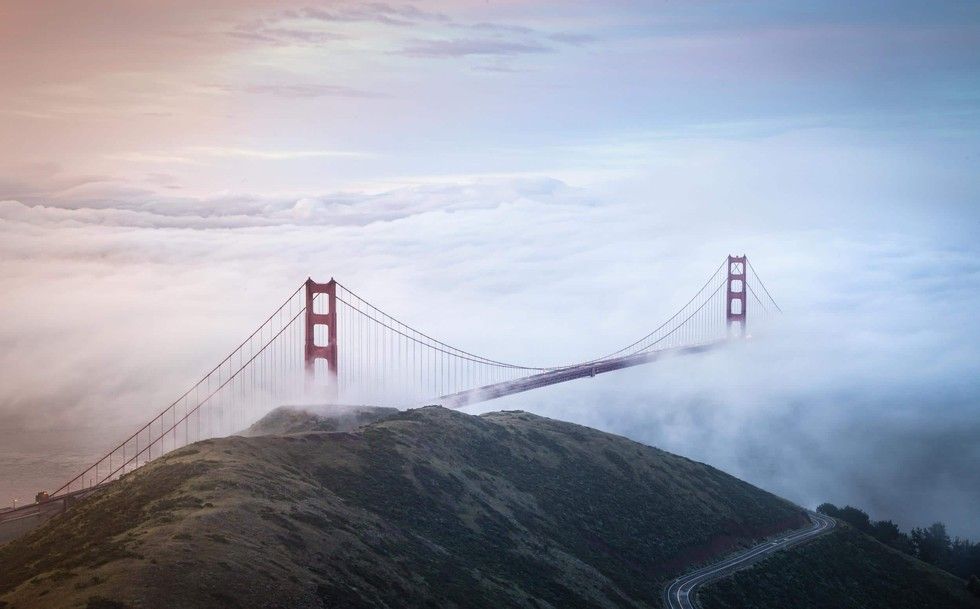 Oh, Hey Karl. We see you there.(Photo courtesy of I Hit The Button)
Making The Summit
The only way to get to the summit of Slacker Hill is via a mile-and-a-half stretch of the Coastal Trail, facing the Richardson Bay. Thankfully, the trailhead is just a few yards from the parking area. Follow the right shoulder of McCullough Drive, and you'll see the trail open up. From there, take a deep breath and stretch those calves—it's a steep 400-foot climb to the top—just be sure to take a right at the fork about halfway up the trail. (On the descent, however, feel free to explore what's left of the fork; you'll find Coastal Trail merging into the much denser, wooded SCA Trail, lined with equally spellbinding expanses of endemic plant life.)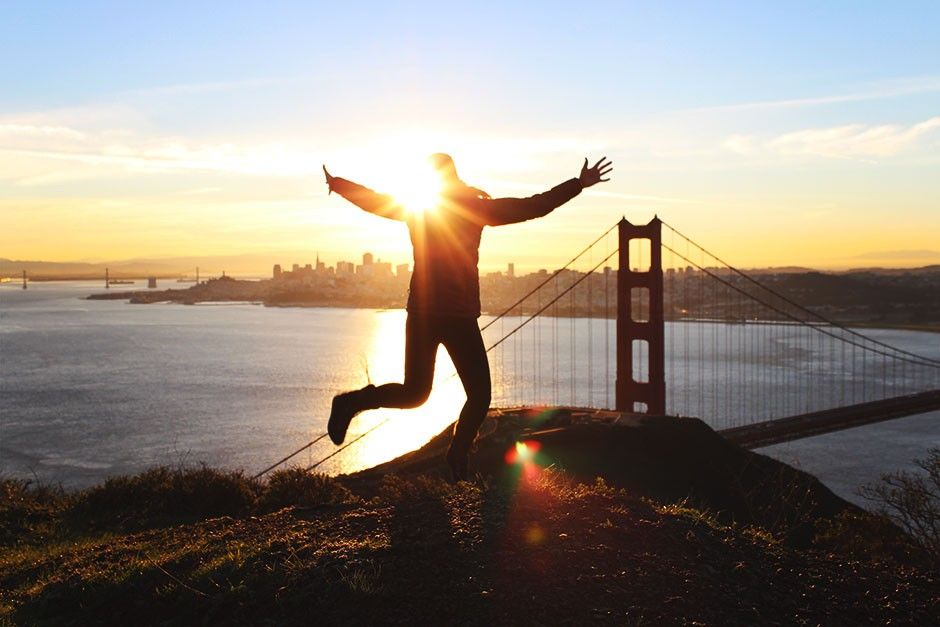 Hashtag Jump-For-Joy.(Photo courtesy of thewildering.com)
Once You're There
Polaroids. Panoramics. Filters and frames. You simply won't get a better aerial shot of the Golden Gate Bridge, anywhere, unless you have a drone. And, because it's actually level, quiet, scenic, feel free to roll out your yoga mat and do some deep breathing exercises or sit in lotus.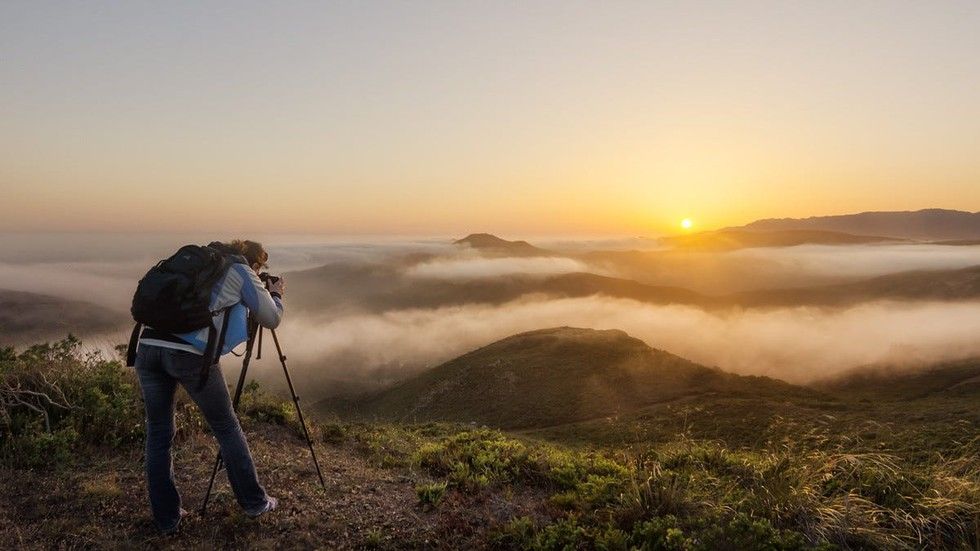 Yea, you'll be glad you decided to lug along your hefty camera bag.(Photo courtesy of David Pasillas.)

Pro Tips:

Be on the lookout for "Old Man's Beard," a species of green, lush (not poisonous) lichen that is known to have antibacterial properties known to alleviate anything from skin conditions to sore throats—try at your own risk
During the early-spring and late-summer months, the hills are teeming with wildflowers such as zigadenus, California poppy, and certain species of paintbrush
Bundle up; the temperature at the summit will feel about seven to 10 degrees cooler than where you parked your car
Poison oak has been known to grow outside the trail paths, so stick to the cleared areas
FINE PRINT: Like so much of Marin's wilderness, Slacker Hill is under constant threat from pollution and urban development. Try to practice environmental justice during your outdoor adventures.