When he appeared before the U.S. Senate in 1991, nine years before joining the board of directors of the Institute for Music and Neurologic Function, Grateful Dead drummer Mickey Hart spoke of the healing power of music, and how it might be instrumental in restoring the morale and mental health of the aged.
 
Little did Hart know at the time that his own music, like that of '60s contemporaries Bob Dylan, Buffalo Springfield and The Beatles, would ultimately resuscitate Jim Kohlberg's movie The Music Never Stopped, adapted from an essay by Dr. Oliver Sacks about the power of song to help a brain-damaged amnesiac recover lost memories.
 
Stuck in turnaround limbo for 13 years, Music, named for a longtime Dead concert staple from 1975's Blues for Allah, might never have reached Sundance, where the movie earned three standing ovations, if not for its star-studded soundtrack.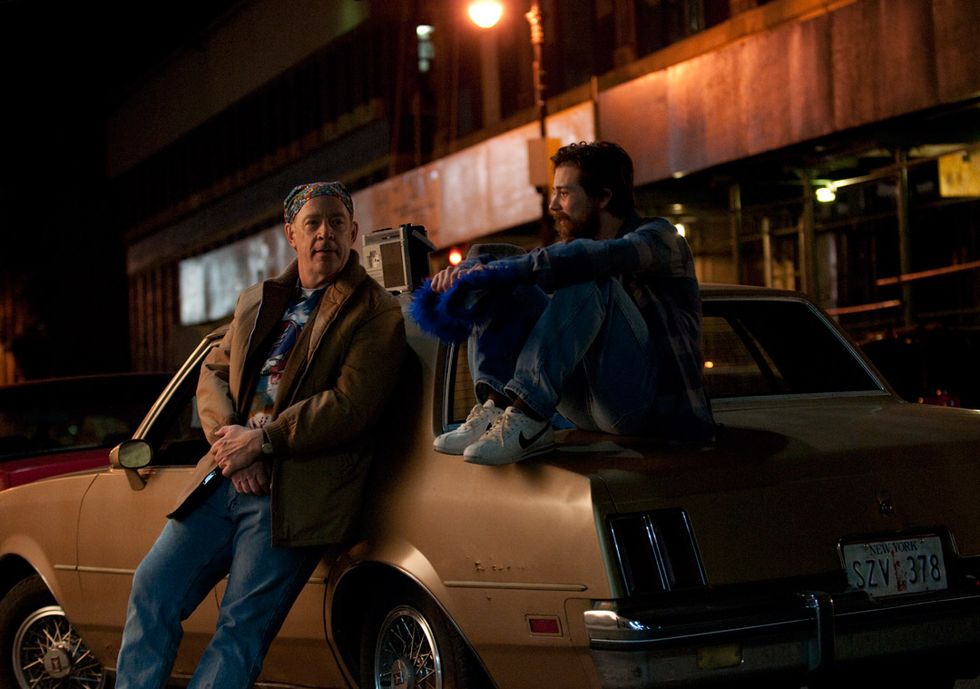 "Dylan came on board first, and the Dead followed soon thereafter," says Kohlberg, a first-time feature director who previously produced films including the award-winning 2007 documentary Trumbo. "The reason we sent the movie to Dylan first was because it was originally named Mr. Tambourine Man.
 
"He came back and gave us full use of his songs, in a way that worked for us within our low-budget format, as did the Dead. But we were worried that the title would mistakenly lead people to believe it was a movie about Dylan. We found a lesser-known Dead song that fit the movie better thematically, and I think that was the right call. Dylan and the Dead gave us a big boost of credibility, and the rest of the music community very generously got behind us."
 
Permission to use the songs "Mr. Tambourine Man" and "All You Need Is Love" – as well as previously unreleased live recordings by the Dead – jumpstarted a project that appealed to Kohlberg's fascination with neurology.
 
"Five or six years ago I was reading all these books about brain science," he says. "There was a lot of information coming out on the subject that was new. In some ways, the brain is like the last frontier – we know more about outer space than we do about our minds. It was once believed that if you lost your memory, it was gone forever. But the brain is much more plastic than that."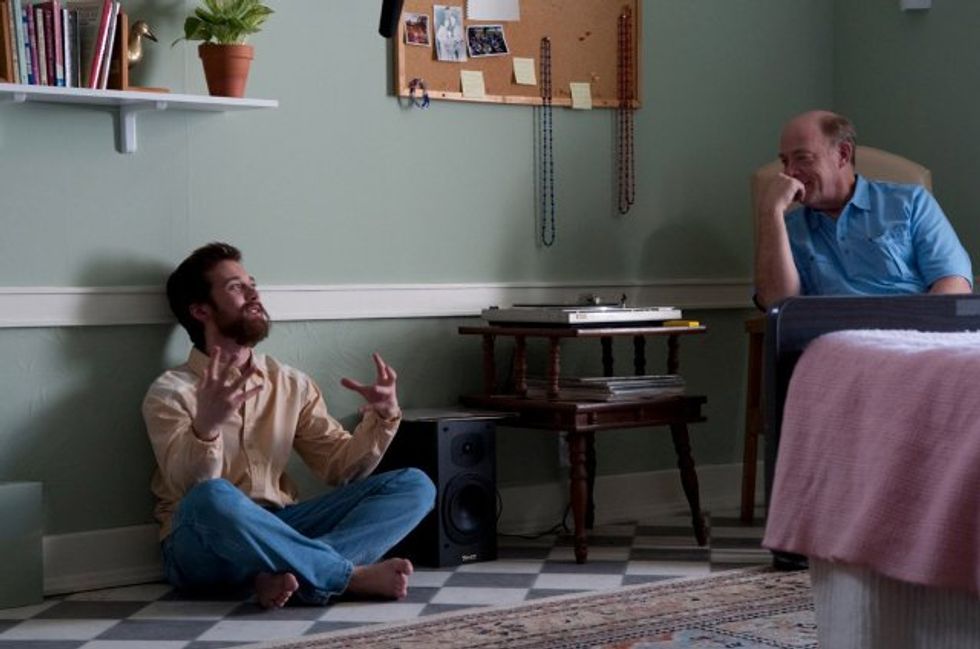 To play Gabriel, the amnesiac whose memories are stirred by the songs he cherished as a rebellious teenager, Kohlberg called on Lou Taylor Pucci, 25, who won the Berlin Film Festival's 2005 Best Actor award for his performance in Thumbsucker. (Gabriel is based on a patient of Dr. Sacks, whose writings, which included the bestseller The Man Who Mistook His Wife for a Hat, also inspired the 1990 drama Awakenings.)
 
Pucci stars opposite J.K. Simmons, the veteran character  – a psychiatrist on TV's Law & Order  – whom Kohlberg cast as Gabriel's once-disapproving father struggling to forge a bond with his distant son. The director describes it as the kind of role for which Simmons was long overdue.
 
"There's a Paul Newman line I always like to quote, from an interview he did about a movie he made with Sydney Pollack, [1981's Absence of Malice.] He said, 'When the words on the page [are put together] so well, it's not acting. My job begins with the words on the page.' All our actors were dedicated to this project because we had a fantastic script that they were able to fill out with their imaginations.
 
"One of the great pleasures of doing this with J.K. is that he's never had the chance to handle a lead role, and I wanted to give him that. People know him as the boss in Spider-Man and the father in Juno – they know his face, but they don't necessarily know his name. I hope this movie can change that."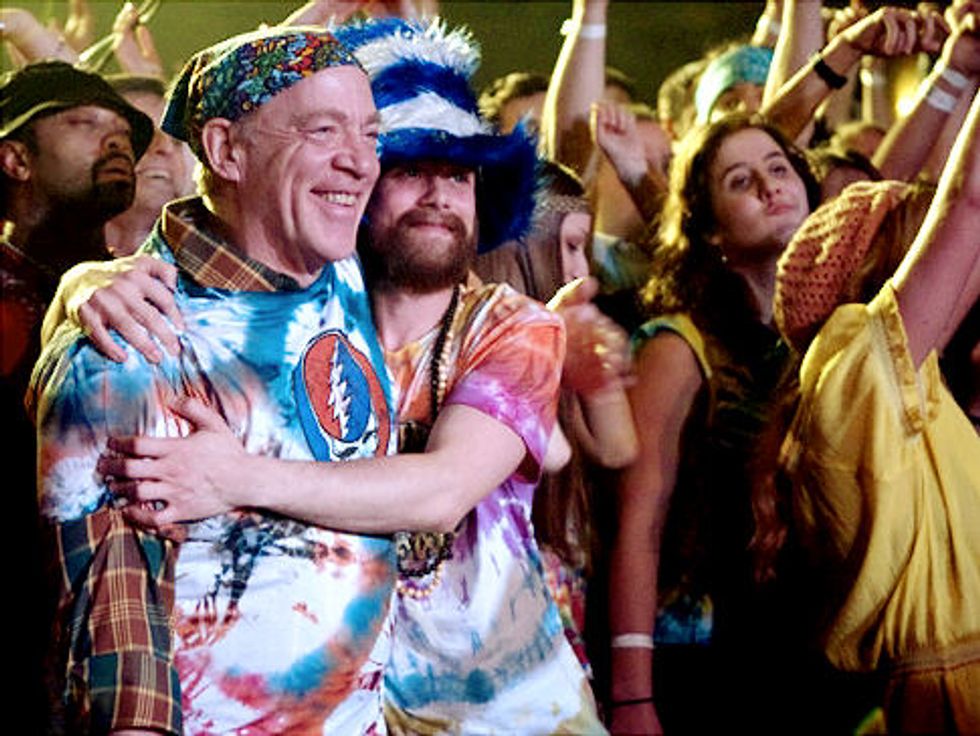 Gabriel's story didn't just earn the unwavering support of his cast and crew. When Kohlberg went to Sundance this January, he was joined by Hart and longtime Dead guitarist Bob Weir, who lent their voices to the chorus lauding Music and its message, which the director hopes will resonate long after the movie's release.
 
"It's just now that doctors, through MRIs, are beginning to look at where the brain lights up before, during and after musical experiences," he says. "Music goes through different neural connections than speech, which is why people respond to music even after they've lost the power of speech. When you combine that with the plasticity of the brain that they know about, and as we become able to reach into the mind and reconnect those neural pathways, there are incredible scientific possibilities.
 
"If this movie does nothing else than advance the cause of musical therapy – and maybe get J.K. some recognition – I'd be a very happy person."

The Music Never Stopped is now playing at the AMC Loews Metreon, the Sundance Kabuki Cinemas and the Shattuck Cinemas in Berkeley. For tickets and showtimes, click here.