Wine Country is known as a great place to celebrate, so it really shouldn't come as a surprise that wineries know how to get into the holiday spirit. Already impressive estates and vineyards are even more striking when dripping in twinkling lights and garlands. But not all of the holiday displays are electric; many are powered by molasses and sugar.
---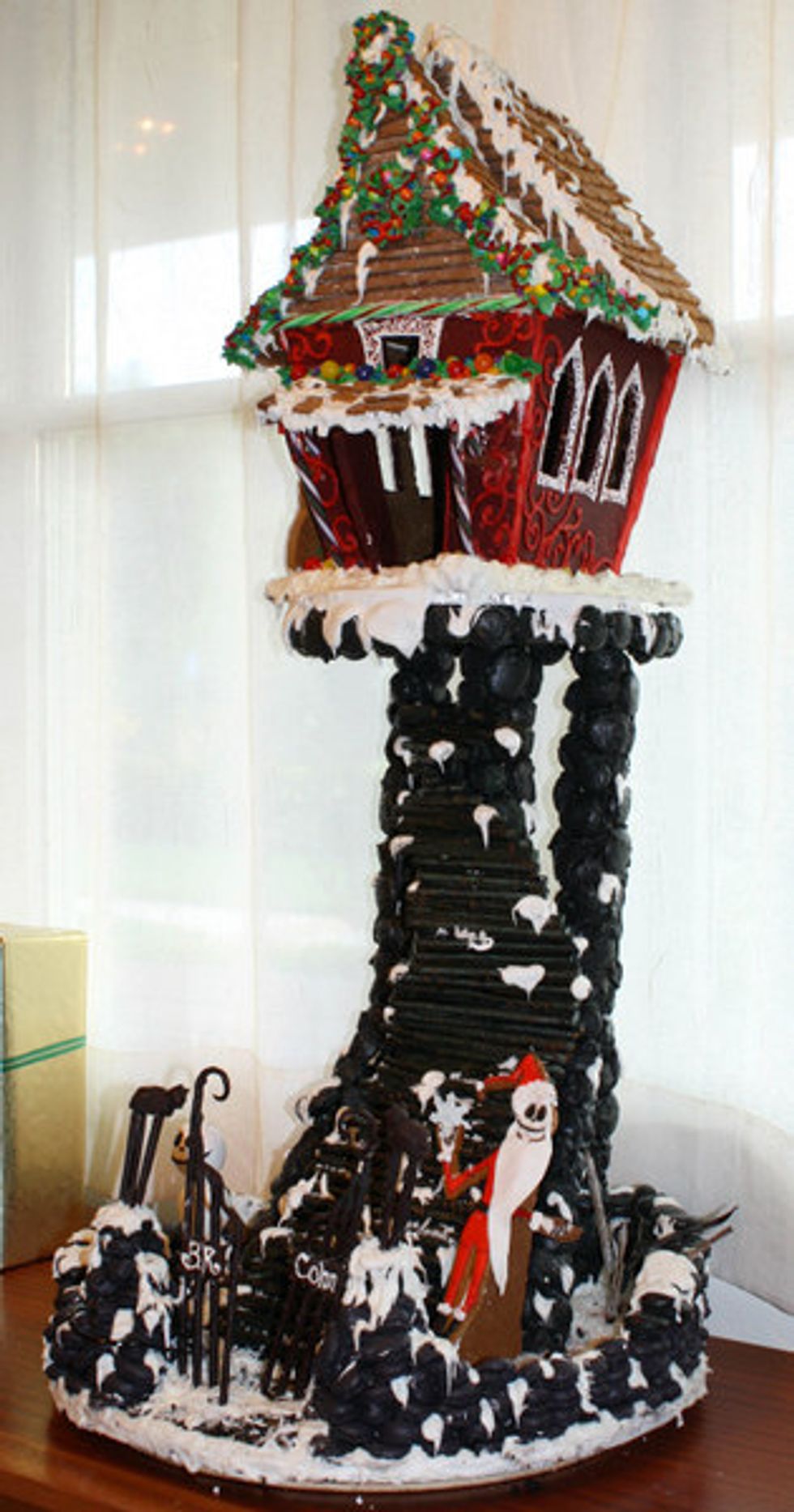 Photo Courtesy of B.R. Cohn Winery & Olive Oil Company
Gingerbread Competition
Throughout December, wine lovers with a sweet tooth have thirteen extra reasons to make it up to Wine Country. The 7th Annual Sonoma Valley Gingerbread Winery Contest is in full swing, and this year's gingerbread masterpiece theme is "Favorite Christmas Movie." Movies selected include How the Grinch Stole Christmas, The Polar Express and A Christmas Story, just to name a few.
Each creation is unique. B.R.Cohn Winery & Olive Oil Company teamed up with Crisp Bake Shop of Sonoma to create their version of The Nightmare Before Christmas. Kenwood Vineyards asked culinary apprentices at Santa Rosa's "Worth Our Weight" to help with their rendition of the popular holiday movie. At Imagery Estate Winery the tasting room staff took charge of their entry, designating an actual "head gingerbread architect."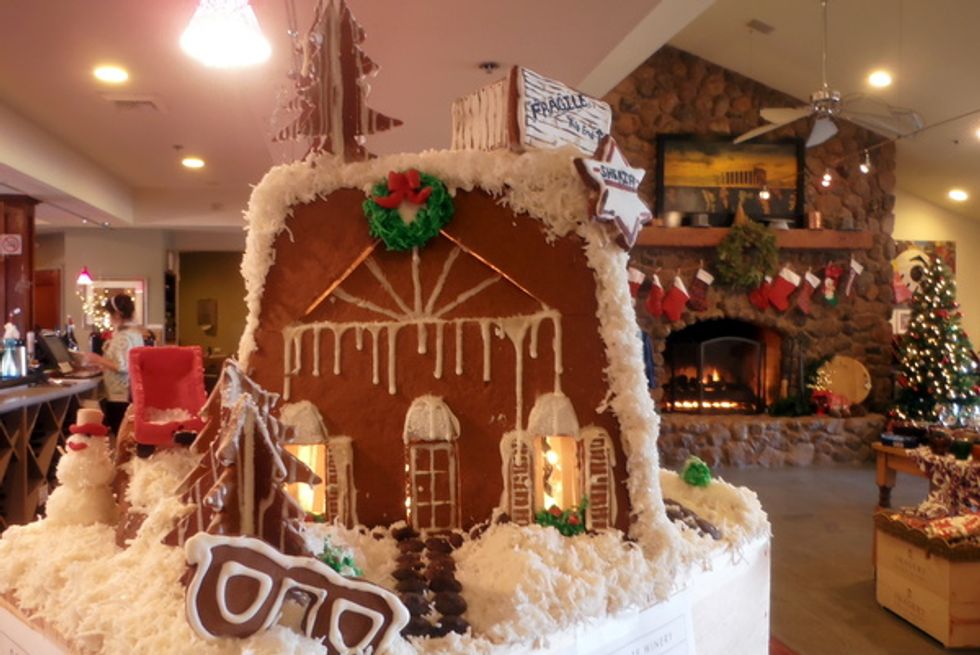 Photo Courtesy of Imagery Estate Winery

A full list of the wineries taking part can be found by clicking on the Gingerbread Contest image at Sonoma Valley Vintners & Growers. Visitors can pick up a map and ballot at any of the participating wineries, and vote for their favorite. As an incentive to vote, each time you cast a ballot at the wineries or on the Sonoma Valley Grapes & Wine Facebook Page, you'll be entered to win a case of Sonoma Valley wine.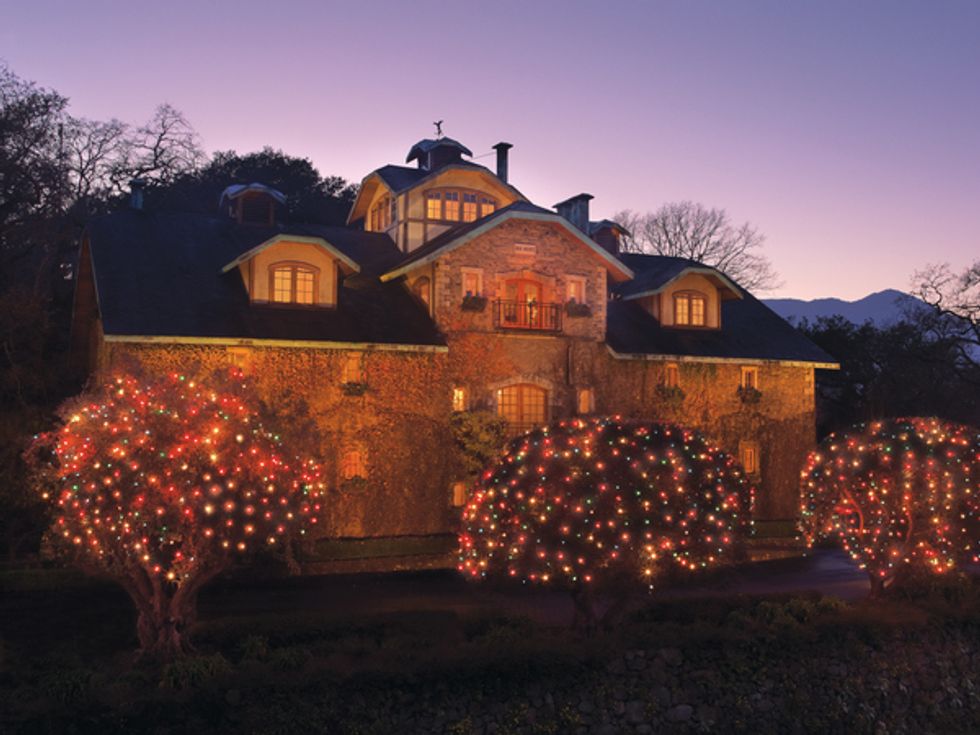 Photo Courtesy of Far Niente

Shining Vines
While some wineries are pulling out all the stops in the kitchen, others are using ladders and lights to get into holiday mode. Far Niente has been wrapping their century-old olive trees in lights for decades. The trees illuminate the 125-plus-year-old winery, which was built in 1885. Although a historic building, the winery, holiday lights included, is fully solar powered. Visitors to the valley can see the lights almost a mile away from Highway 29. The trees will be on display until the new year.
Plenty of other Napa Valley wineries are giving folks good reason to drive by after regular business hours. There's the star glowing from atop Ehler Estate's 1800s stone façade, and Sutter Home's Victorian Inn, palm trees included, is also decked out in white. The bike sculpture in front of Velo Vino has also donned some festive green "riding lights."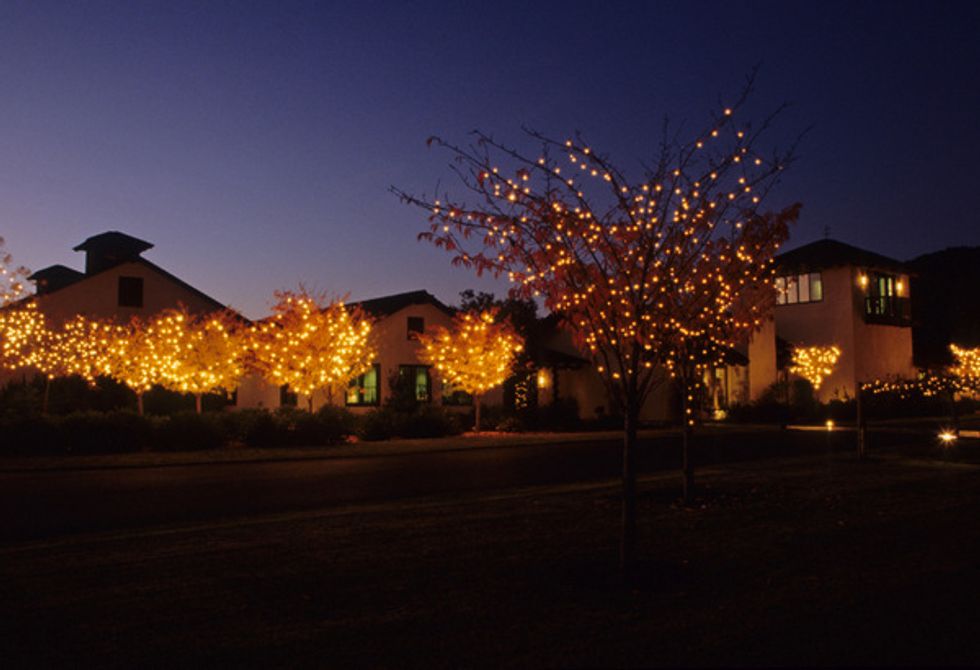 Photo Courtesy of Landmark Vineyards

In Sonoma County, Landmark Vineyards is just one of many wineries who dug out their brightest whites to dress up for the holidays.
There are dozens of other wineries that I didn't mention. Do you have a favorite that goes above and beyond for the holidays? Comment below or find me on twitter @drebmann