When is happy hour not happy hour? When it's aperitif hour at Range. After spending a year in Madrid, bar manager Tayler Buffington was inspired to put together a unique cocktail program based on the European concept of aperitif, literally drinks to stimulate appetite. The cocktails are decidedly lower in alcohol, refreshing and seasonal. It may be aperitif hour, but the lowered prices, cool drinks, and creative snacks are sure to make you happy. 
---
Both Buffington and chef Rachel Sillcocks share a love for sherry and three of the four aperitif cocktails ($7 each) are sherry based. Three of the four are also sparkling with either soda or prosecco.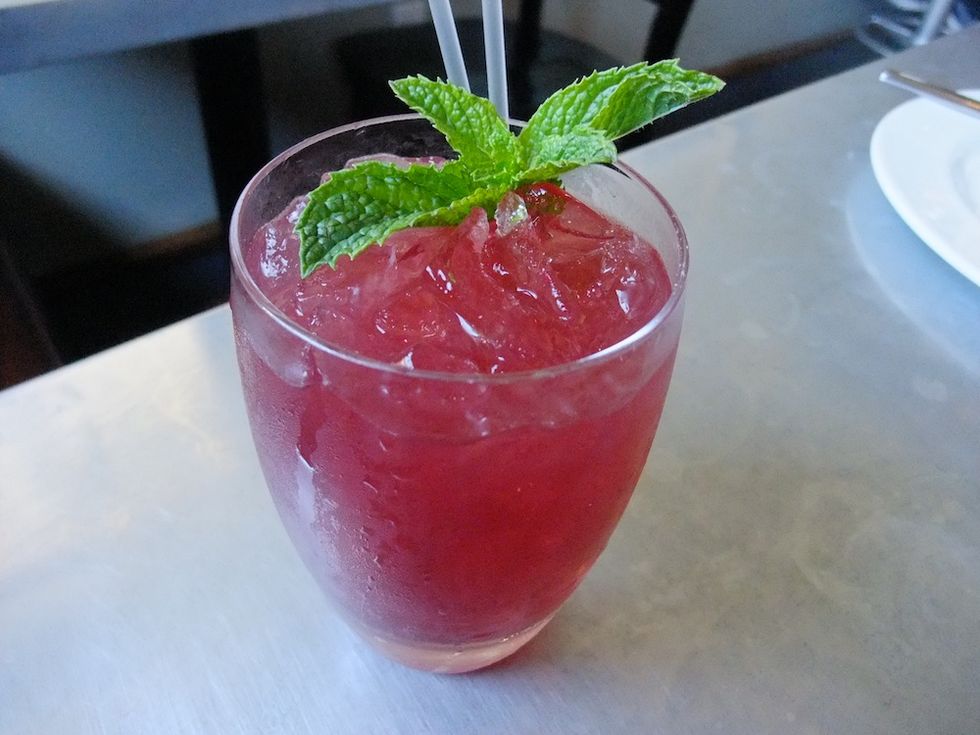 The Spanish Bramble is amontillado sherry, blackberry-mint shrub, St. George Terroir gin and soda. The bar has been experimenting with shrubs, a combination of vinegar, fruit, sugar, and sometimes herbs. The result is a sophisticated and not-too-sweet drink.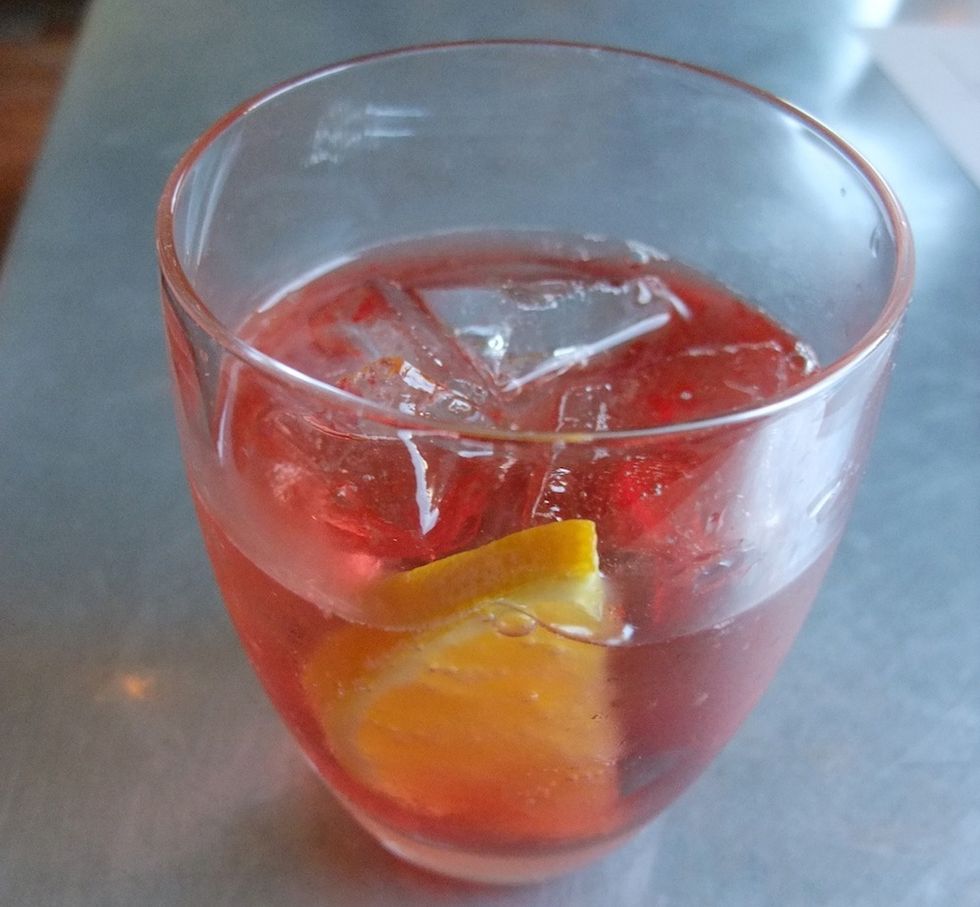 The Paris to Milan is Cocchi Americano Rosa, St. Germain elderflower, white verjus and prosecco.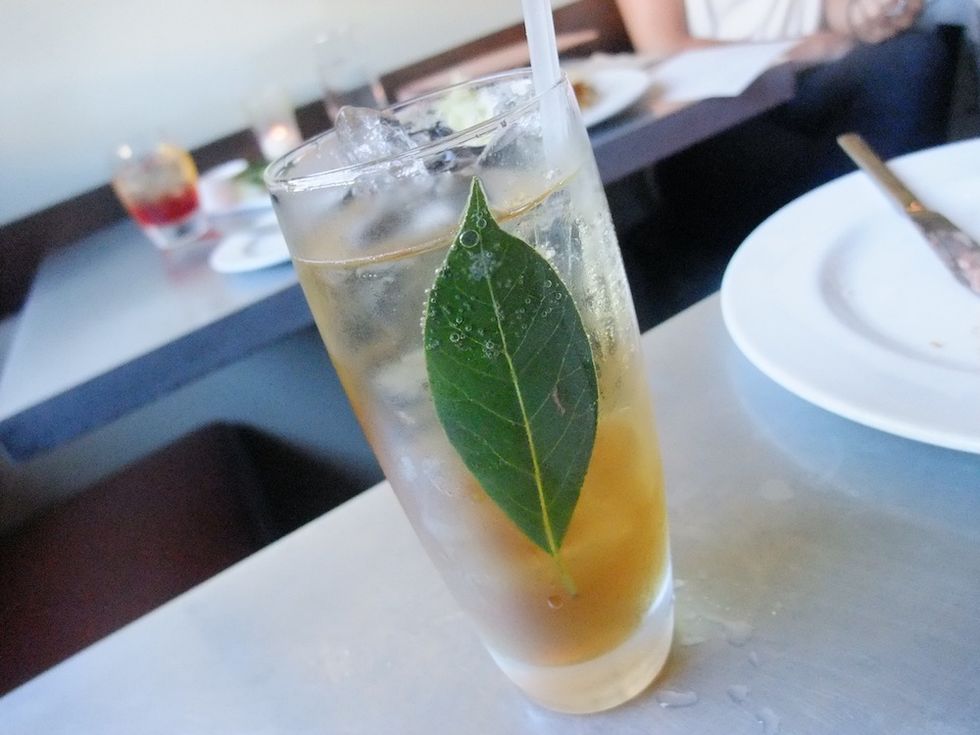 The Californio combines oloroso sherry, a fresh California bay leaf, Gran Classico bitter and soda. It's earthy and herbal. 
Sherry offers great versatility and is very food friendly, working well with the smoky flavors in some of the aperitif bar bites–notably the house smoked trout rillette ($7) with shaved fennel and mustard creme fraiche.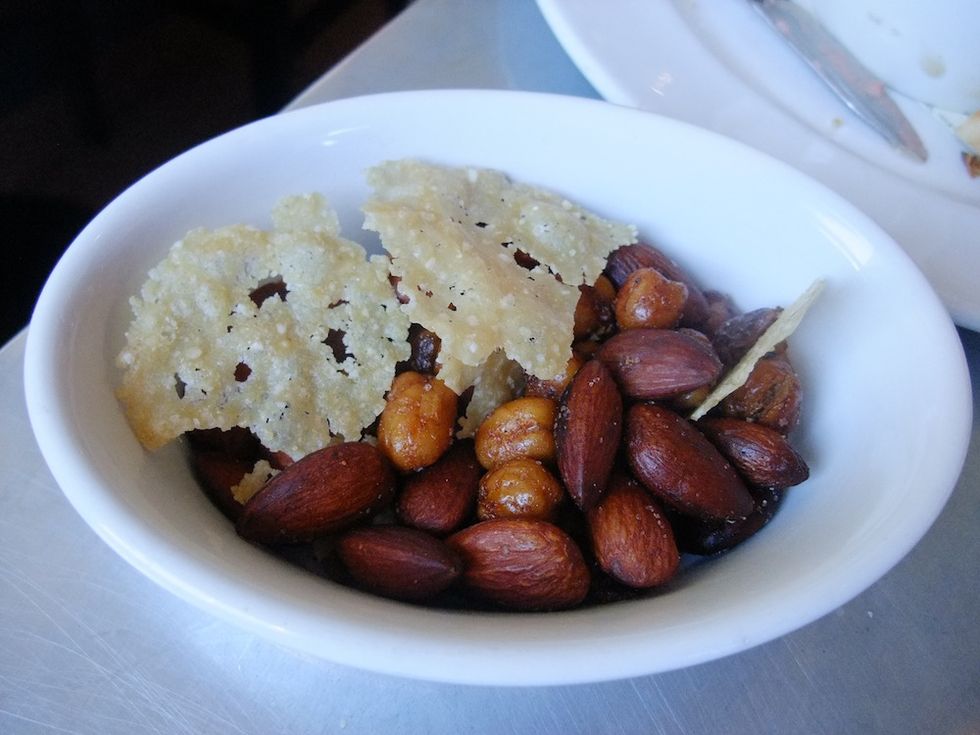 Another smoky favorite is the utterly addictive range snack mix ($5), a winning combination of fried chickpeas, smoked almonds, pimenton (Spanish smoked paprika) and crispy parmesan fricco.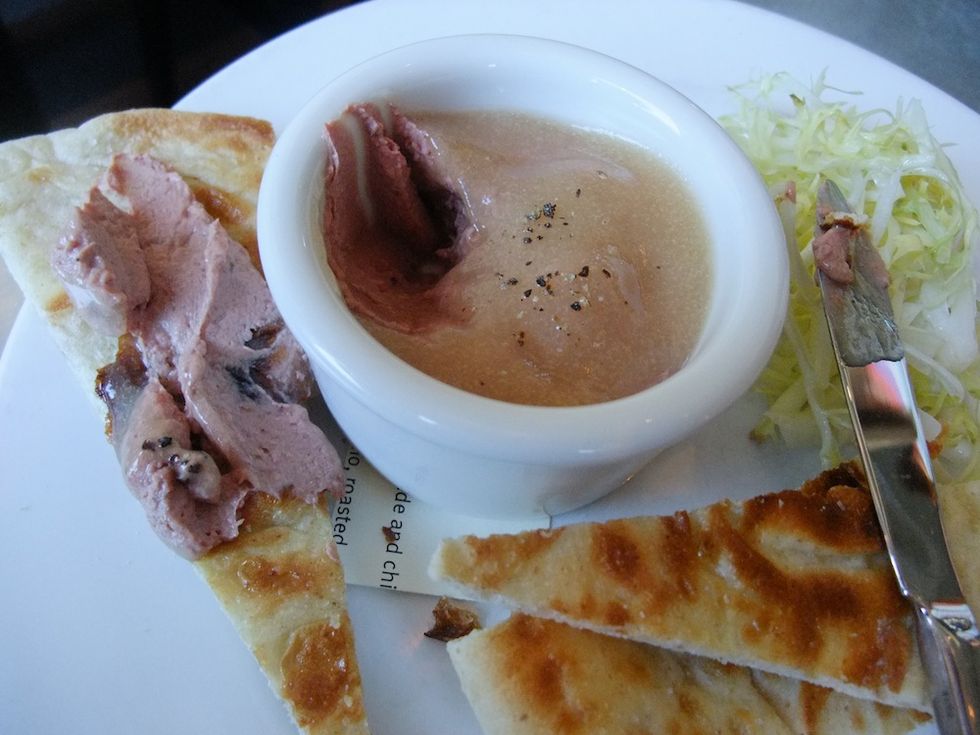 The herbal and smoky notes in the Californio pair particularly well with the earthy chicken liver mousse ($7).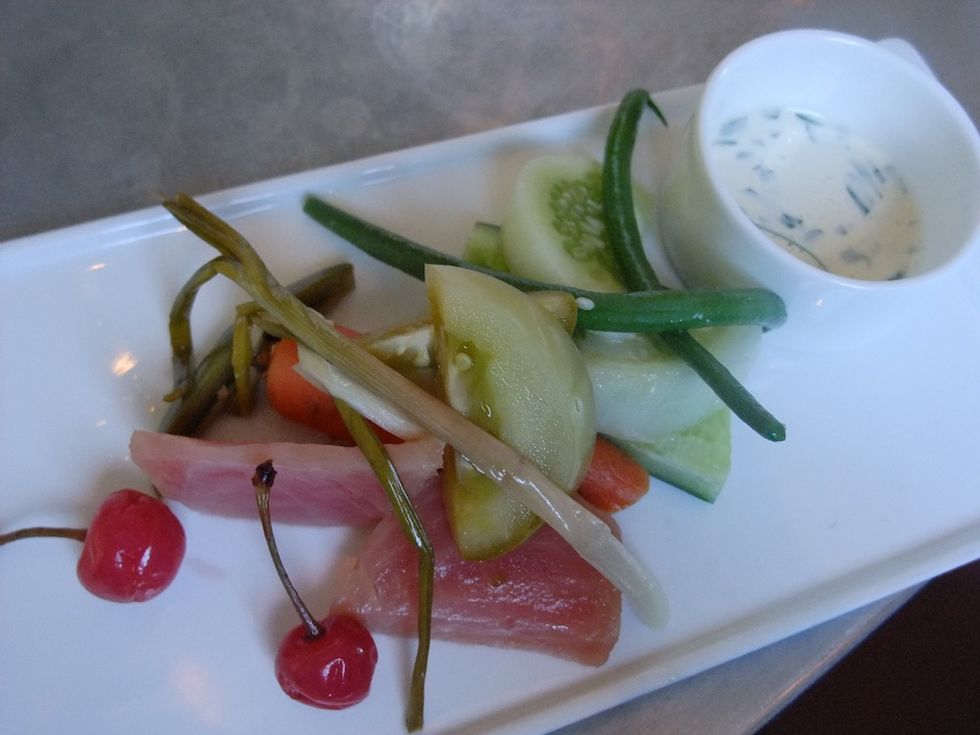 On the fresher side, Pickles and Veggies are served with a tarragon buttermilk dip ($6).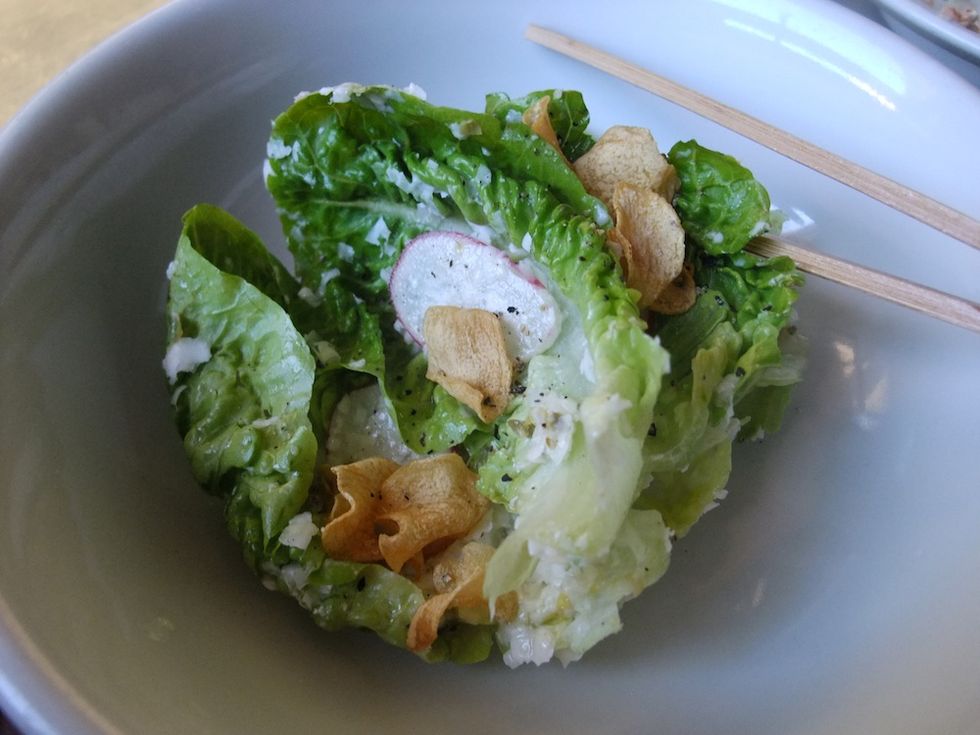 And a salad of little gem leaves with San Adreas cheese and lemon-caper vinaigrette ($7) will perk up your tastebuds.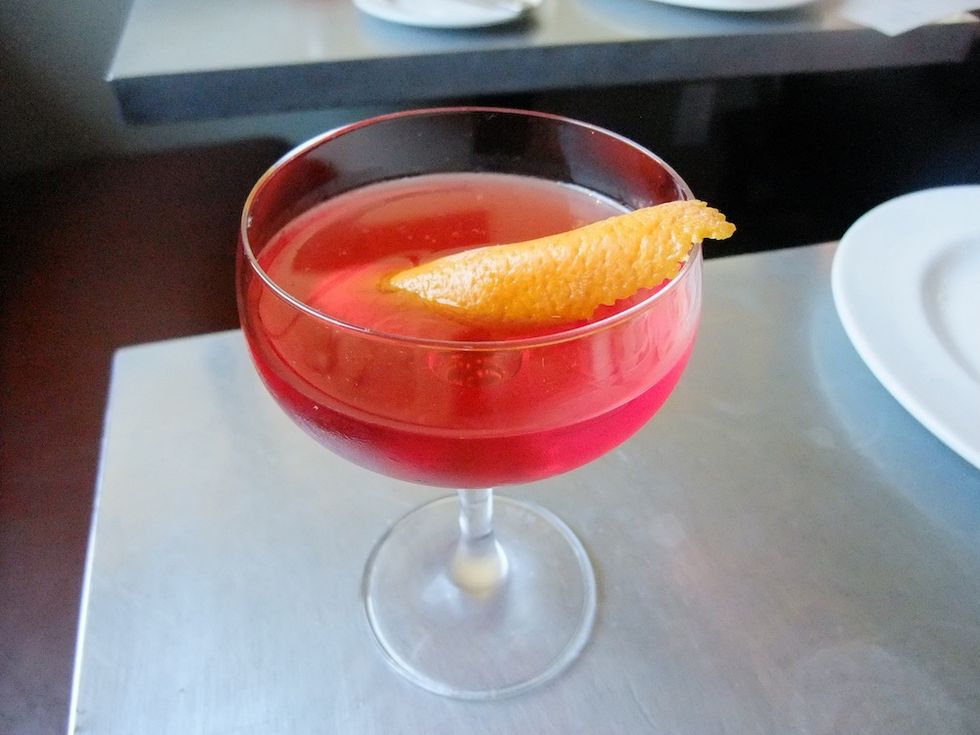 The rest of the cocktail list contains "Inverted Classics" ($8 each) inspired by the famous Julia Child reverse martini. By reversing the proportions, the cocktails are lighter and less alcoholic–just the thing to pair with snacks or get you primed for dinner. There's the Negroni Equivocado with Dolin Blanc vermouth, Martin Miller's gin and absinthe; and the Uptown Downtown is basically a reversed Manhattan with Cocchi vermouth, Noah's Mill bourbon and bitters.
Rounding out the menu are 11 different varieties of sherry, a selection of Amaros, five kinds of vermouth and two "copitas," or cups of beer, a pilsner and a fresh hop ale.