To celebrate the release of the new, all-female Ghostbusters (hitting theaters July 15), Lyft is partnering with Sony Pictures to give free rides in the iconic Ecto-1. No need for a proton pack or jumpsuit, just toggle to GhostMode within the Lyft app and you'll be on your way to kick some paranormal ass.
---
In addition to hitching a ride in the Ecto-1 (Ghost Mode will feature both original Ecto-1's from the new film as well as replicas), passengers will also have the chance to take home in-car swag, such as Ecto Coolers from Hi-C and Ghostbusters-themed Twinkies. Two lucky winners will take home the grand prize of two tickets each to theGhostbusters film premiere in Los Angeles on July 9.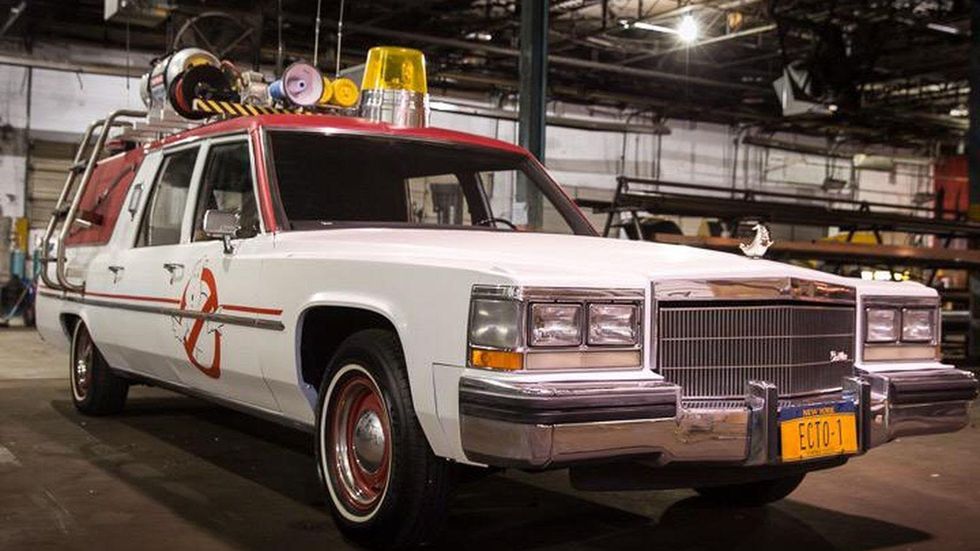 (Courtesy of Lyft)
GhostMode goes live Friday, July 1, through Saturday, July 2, from 10 a.m. to 8 p.m.