Your guide to the tastiest foodie happenings going down this week. Bon appetit!
---
Man'oushe Monday at Mission Pie
Man'oushe—delicious, Lebanese flatbread slathered with zesty za'atar spice—is a specialty of Reem's, one of La Cocina's latest superstars. If you haven't yet tasted this magic, head to Mission Pie for Man'oushe Monday—it'll be open extra late for those fasting for Ramadan. // Monday, June 20, 6-10pm at 2901 Mission St. (Mission), reemscalifornia.com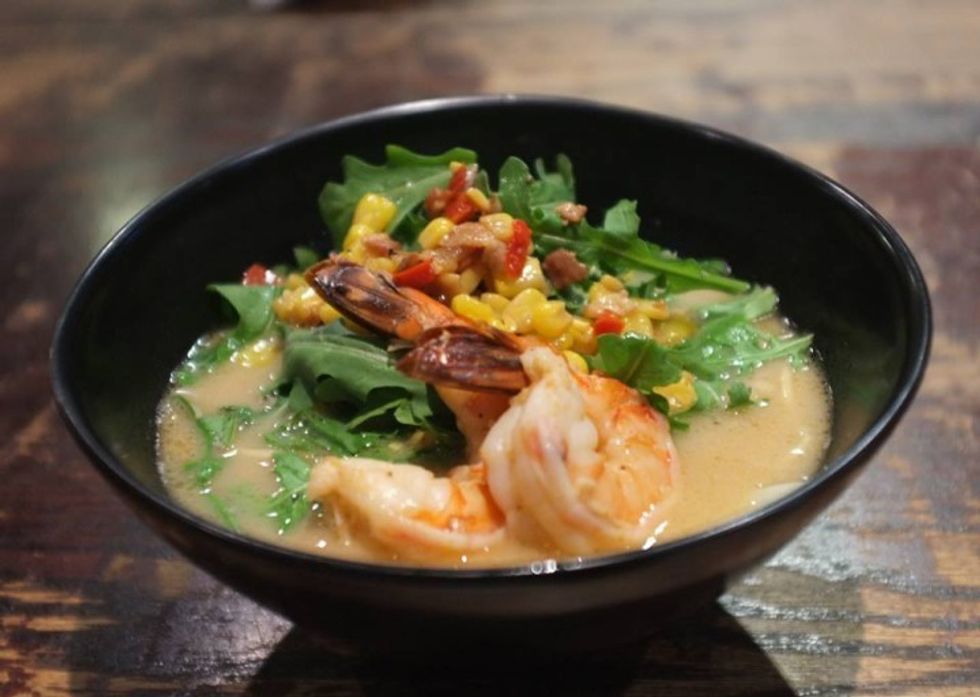 Chesapeake Tonkotsu Ramen(photo via Ippudo NY)
Ippudo Ramen Headed to San Francisco
If you thought the Japanese noodle craze was over, then you're in for a treat: famed New York-based Ippudo Ramen is headed to San Francisco. The expansion is made possible by their partnership with Panda Restaurant Group (yes, owner of Panda Express), and the restaurant should hit downtown San Francisco sometime next year. Meanwhile, we're still waiting for the Berkeley location to finally open. // 18 Yerba Buena Ln. (SoMa), ippudony.com
Boozy Ice Cream at Smitten
Our two favorite things in the whole wide world are ice cream and booze (duh), and Smitten is satisfying both of our desires with their new boozy ice cream series. First up is Whiskey Chip, which will launch in all shops starting Friday the 17th (and be available for only ten days before the flavor changes to Mojito. There'll also be free samples from 5pm-7pm on launch day at the Pac Heights location. Hopefully they have a fernet flavor in the works—it is San Francisco after all. // Available at all locations, smittenicecream.com
SPARK Social SF Food Truck Park in Mission Bay
There's a new food truck park coming to Mission Bay's Parklab called SPARK Social SF. It's brought to you by the folks who run SoMa StrEat Food Park, and will cover 18,000 square feet (enough to hold eight rotating food trucks, as well as a permanent bar and coffee shop. // Opening day is Saturday, June 25th at 601 Mission Bay Blvd. North (Mission Bay), sparksocialsf.com
Tuna or Not to Tuna
Eat and be educated this Thursday night at Fine & Rare as you enjoy a delicious five-course meal that will highlight seafood sustainability. You'll learn how to make correct decisions when ordering tuna from Chefs Jordan Grosser and Ted Flurry of Stag Dining. All proceeds will benefit Fish Revolution, a non-profit that educates consumers on sustainable seafood. // $65, Thursday, June 16th, 555 Golden Gate Ave. (Civic Center), Get tickets here.