The "connected home" is all the rage now, and in the food-obsessed Bay Area, we can't wait to get our oven mitts on all the new innovative kitchen gadgets. Enter the June smart oven, an intelligent, stylish countertop cooker with a fresh celebrity chef endorsement.
---
Expected to begin shipping in the spring of 2016, June will be a fully loaded tech-savvy chef's dream. With a sleek design and size small enough even for most Victorian kitchen countertops, June is equipped with sensors that detect weight in order to suggest cook time and monitor temperature; a high-definition camera that recognizes food types and live streams cooking video directly to your smartphone; and WiFi connectivity for software updates and more. With June's mobile app, we'll be able to watch video recipes, plan meals, make shopping lists and, finally, get notifications on our phones when dinner is ready to eat. 
Chef Ryan Baker, known for his stints in the celebrated kitchens of Quince, Coi and Manresa, has taken up residence with the SF-based startup to provide restaurant-quality preparations for everything from pizza and chocolate chip cookies to interesting vegetable dishes and steaks at your desired temperature.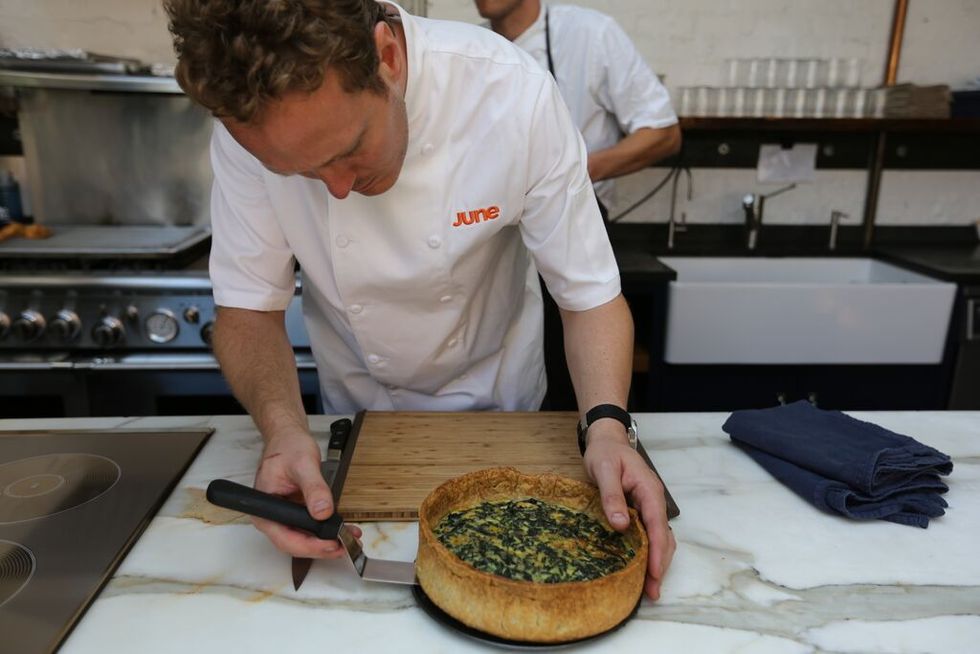 Chef Ryan Baker and his quiche.
As June's resident chef, Baker will be leading recipe development with a focus on Californian cuisine and seasonal farmers market bounty. His first dish: swiss chard and leek quiche. Via June, the ingredients and step-by-preparations will be just a click away.  //  June Intelligent Oven ($1,495), juneoven.com