Going through the same routine every day in the city, it's easy to daydream about an escape from the grit and grime.
Next time you're walking down mid-Market Street and zoning out to your podcast or thinking did he really just tweet that?, take a minute to notice the studio windows at Room & Makers, an art collective and haven for painters, sculptors, fabric artists, and fashion designers, including a designer label that's creating refined clothes that are neither difficult nor boring.
---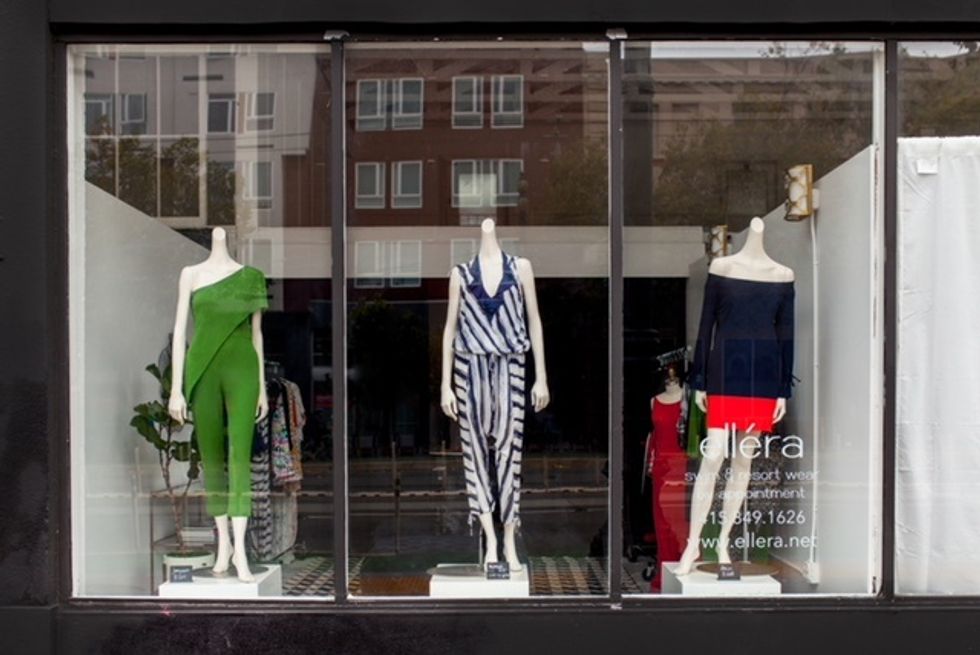 Elléra Resort Wear blends a European aesthetic with American comfort for a result that is sophisticated yet effortless. But don't be fooled by the term resort wear—we are not talking about Hawaiian prints and Florida vacations.

The beauty of this collection is that it is approachable and versatile, whether it be for a night out in the city, a weekend in Wine Country, or your next vacay. The collection includes everything from bold jumpsuits and flirty dresses to swimwear and cover-ups. Seductive draping, clean lines, and peek-a-boo details are some of the many design elements that make this line unique.
Elléra is not just about looking good. In addition to fine details, the brand is also doing good: Founder/designer Elle Kuvvetli strives to ensure her clothing is ethically manufactured, by contracting production to a family-owned, small business in California and working with repurposed fabric from the fashion industry.
Fashion design runs in Kuvvetli's family. Her mother owned a custom dress atelier and her earliest memories include designing her own clothes and begging her mom to sew them. She makes a living currently by working for a tech company by day, but her design business is her true north.
See the latest collection at an open house on September 20th (from 3pm), and online.
// Elléra, 1633 Market St. (Mid-Market), ellera.net.