Designer Stella McCartney is famous for a number of things: Beatles offspring; gal pal of Gwyn and Madge; Order of the British Empire honoree. But now, she's opened her first Bay Area boutique in Palo Alto and we couldn't be more thrilled.
---
Here, we catch up with McCartney about the inspiration behind her fluttery spring collection, her leather-free legacy, and what it was like growing up as that guy's kid.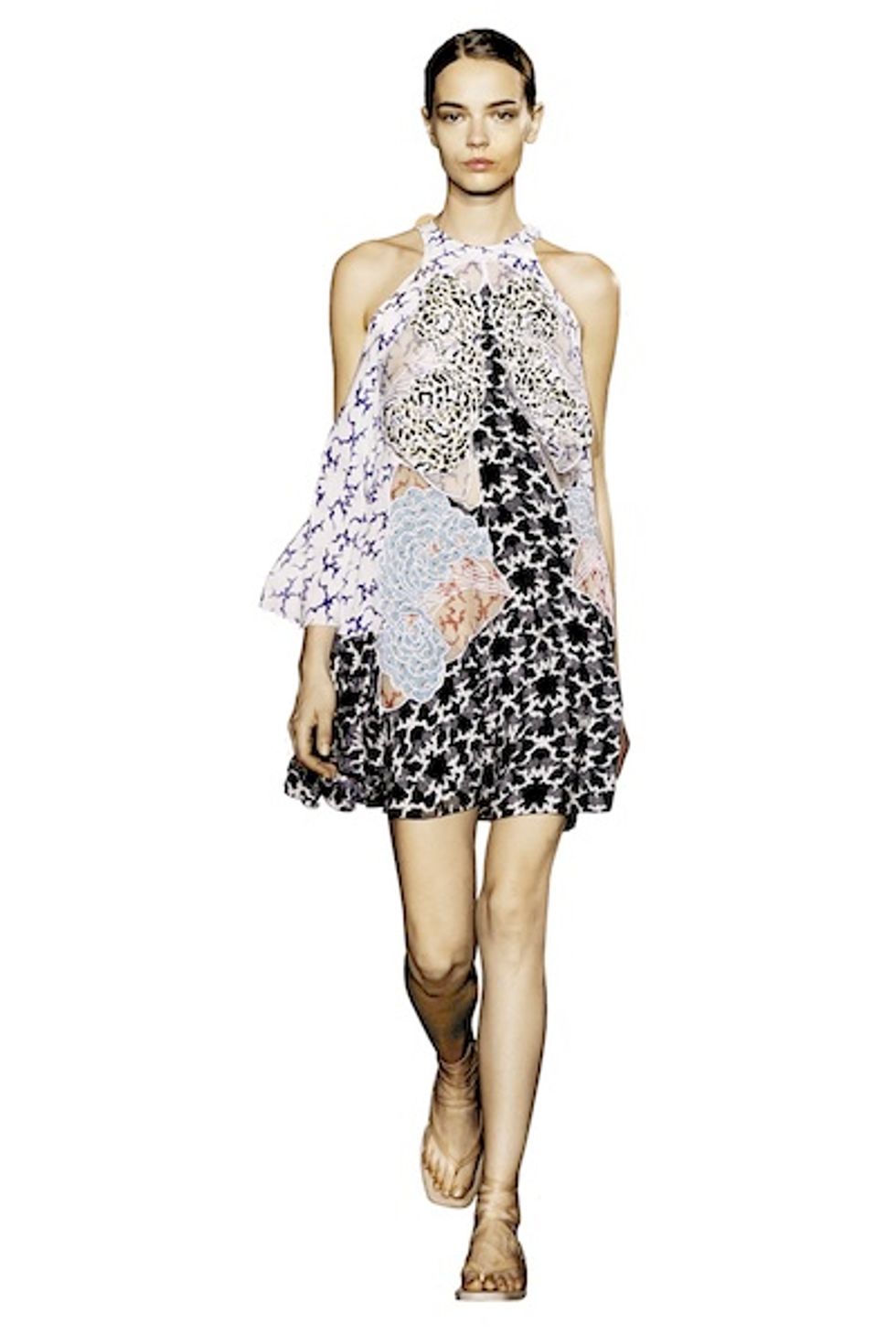 Courtesy of Stella McCartney
What's it like being the daughter of that guy who recently collaborated with Kanye West? What's his name again?
Oh, you mean Paul McCartney? Well, I suppose I had a very normal childhood. Family life was just family life: school, dinner, telly, bed. Then again, sometimes crazy stuff happened at home, like hanging out with Stevie Wonder and Michael Jackson.
SF style gets a bad rap for lacking sophistication. Any suggestions?
If that's the case, the laidback women of San Francisco should be able to appreciate our natural yet modern designs.
Tell us a little about the inspiration for your Spring collection?
I wanted to celebrate a woman's fragile side, which I view as a major strength. This is why you'll see a lot of softer palettes, a lot more movement in the dresses. There's far more fluidity in this collection than I usually do.
You were an eco advocate well before it became trendy. How are you making sustainability part of your legacy?
For starters, I am in fashion and I do not use leather, fur, or PVC. In an industry that survives on leather goods, this is unheard of. This kind of game-changing move drives me, challenges me, and defines the modernity of my brand. It has a massive environmental impact. We cut down on unnecessary water consumption, greenhouse gas emissions, and polluting chemicals.
How far does your sustainability ethic go? Do you employ fair trade workers? Are your textiles organic?
First of all, we are not perfect. I'll admit that much. But we have always been committed to ethical production, and we recently joined the Ethical Trading Initiative, a worldwide collective that champions workers' rights around the globe. We also teamed up with the Natural Resources Defense Council on its Clean by Design program to improve the environmental impact of our textile mills. When it comes to all aspects of fashion, always question the process. Fashion has to modernize. It has to challenge its history.
This article was published in 7x7's March 2015 issue. Click here to subscribe.