In the battle against aging, I'm an early adopter of whatever works, which is to say, I'll try just about anything. So, it was in the name of beauty that I visited SK-II's pop-up studio to test its new Beauty Imaging System. 
---
It's a camera that takes a close-up of your face, then analyzes it based on five attributes: radiance, firmness, wrinkle resilience, spot control, and texture. How you score determines your skin concerns; it's like a smarter beauty counter 2.0, where the consultant reads your results, and recommends a customized skincare routine targeted to you.
How did I fare? You'll have to remember that the bar is set extremely high; the flawlessly complexioned Cate Blanchett is SK-II's spokesmodel. Knowing this, it was still a major shocker. It turns out my texture was, um, ten years my senior. And, radiance, or lack thereof, was that of someone well beyond my years. It was the perfect set-up, you know it was coming, for the product solution. The consultant said with faithful use of SK-II Essence, their hero product, my haggard conditions would see visible improvement. The treatment contains 90% pure pitera, their antiaging secret sauce. It's a by-product of sake, which was discovered when scientists observed the soft, youthful hands of aged sake brewers. I scored a sample, and have been dousing it on morning and evening. The other day I got carded for ordering a glass of wine; it was reassuring but in dim lighting and to the naked eye, I can't claim victory until I go back for another SK-II scan.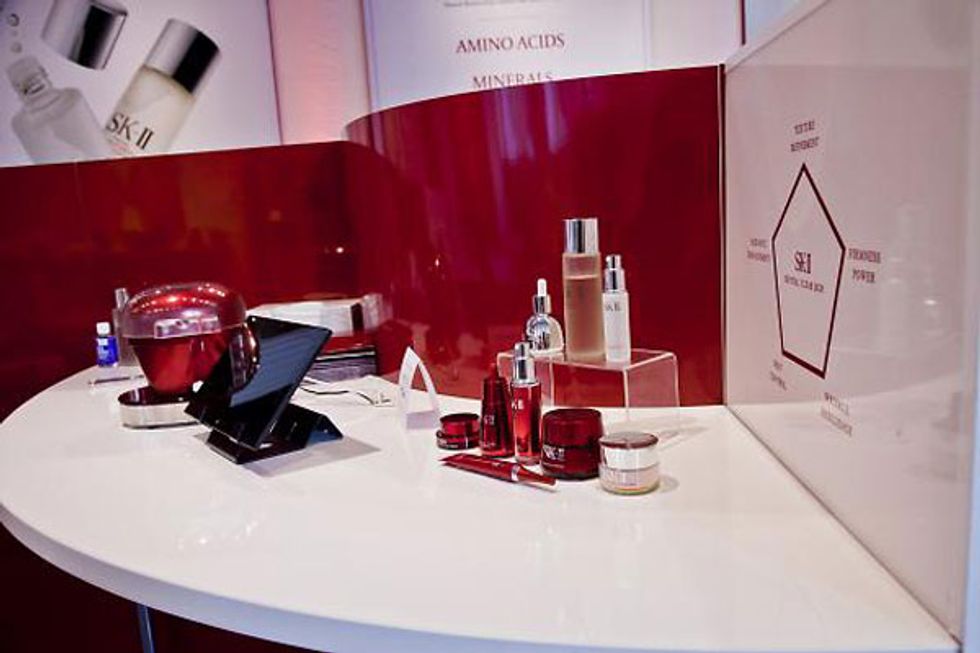 Wanna know your skin age? Hurry! The pop-up studio (117 Post Street) will be taking walk-ins until this Sunday. After which, you can find the Beauty Imaging System at Bloomingdale's and Saks. Consultations are free.