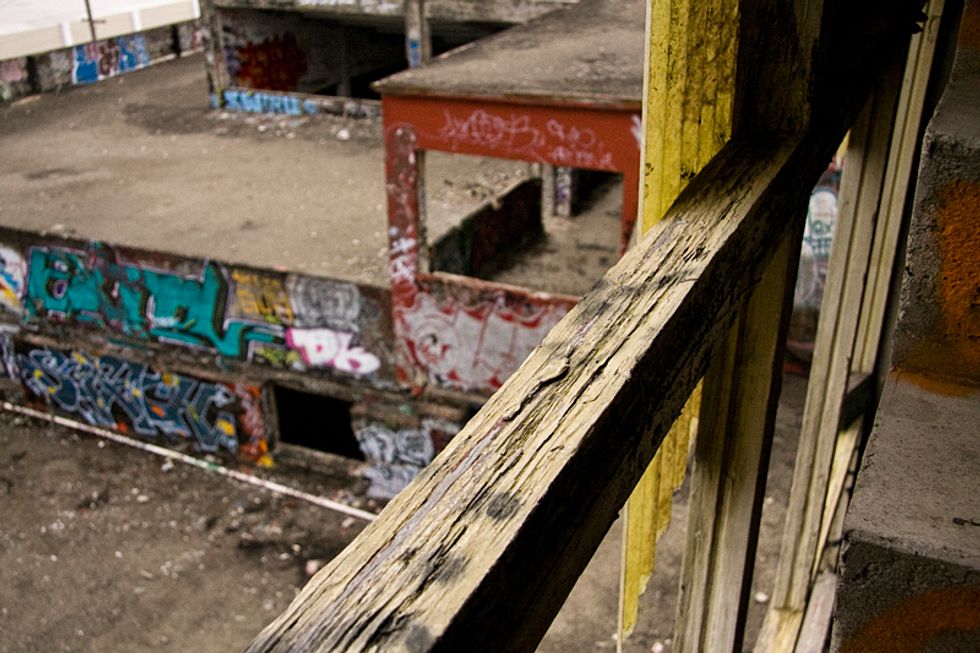 ---
This building is now gone -- torn down by its property owners, Caltrans. It was demolished last year, but for many years it sat on the shore of Islais Creek in SF's Bay View Hunters Point neighborhood.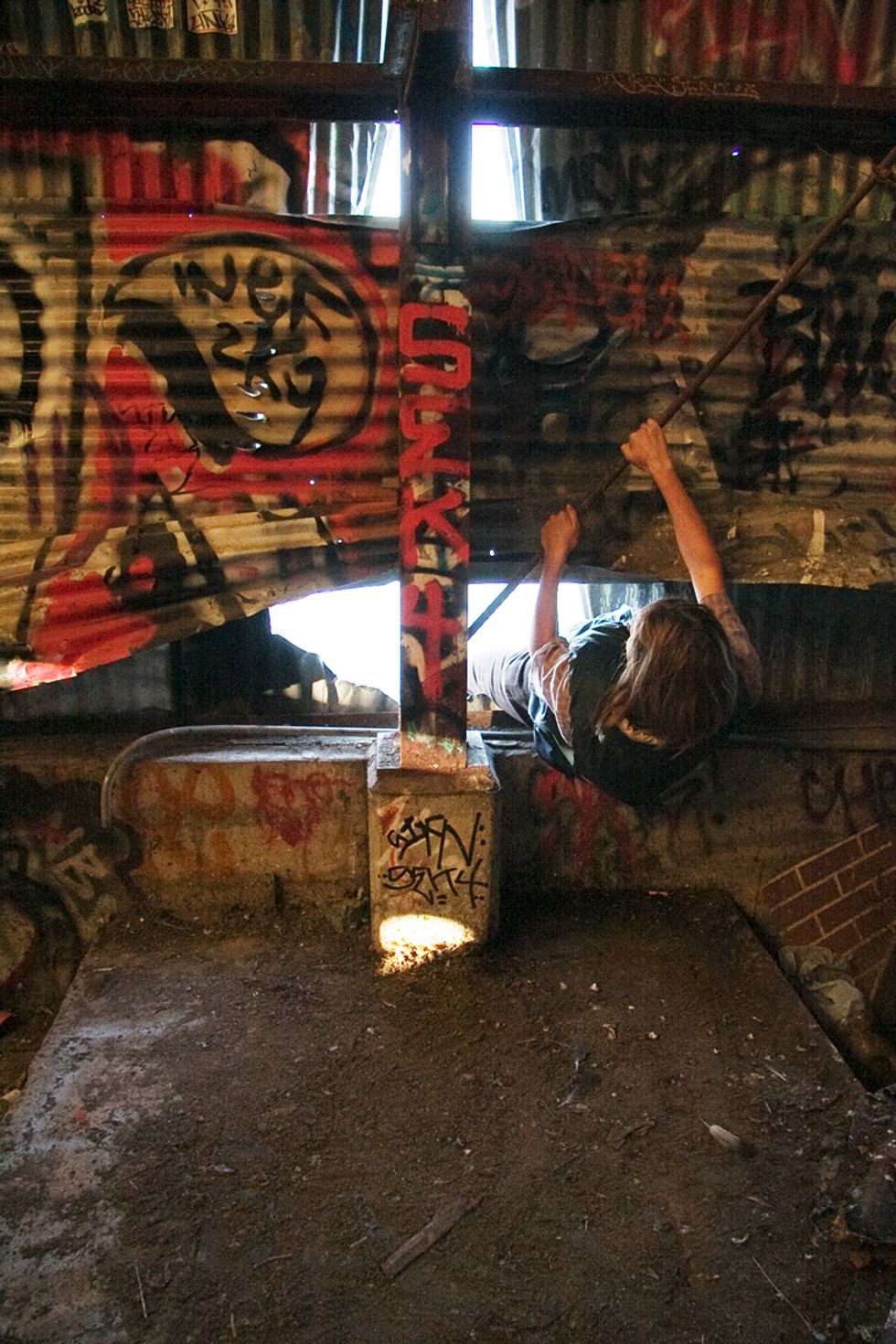 Officially abandoned after the '89 earthquake, the Rankin Street warehouse sat for almost 20 years being painted over and over again by graffiti artists, pulled apart by metal scrappers and photographed by thousands.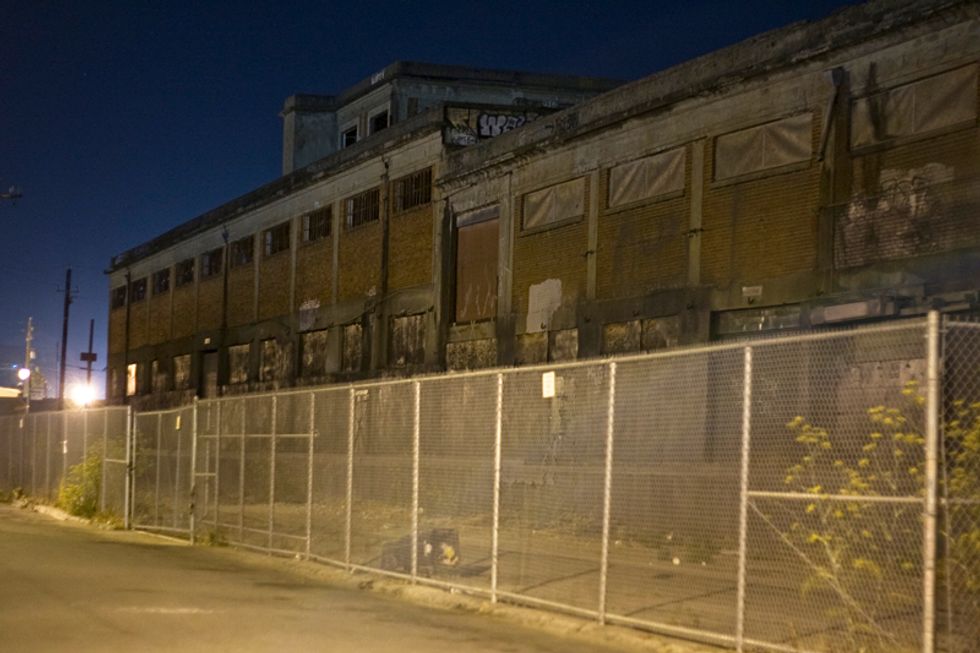 Full of asbestos, random garbage and more spray paint cans than you can count, the building from the outside was nothing special, but inside, is a massive graffiti anthology. 
In 1963 a case of botulism closed the doors of The Washington Packing Corp., which called the building home for several years.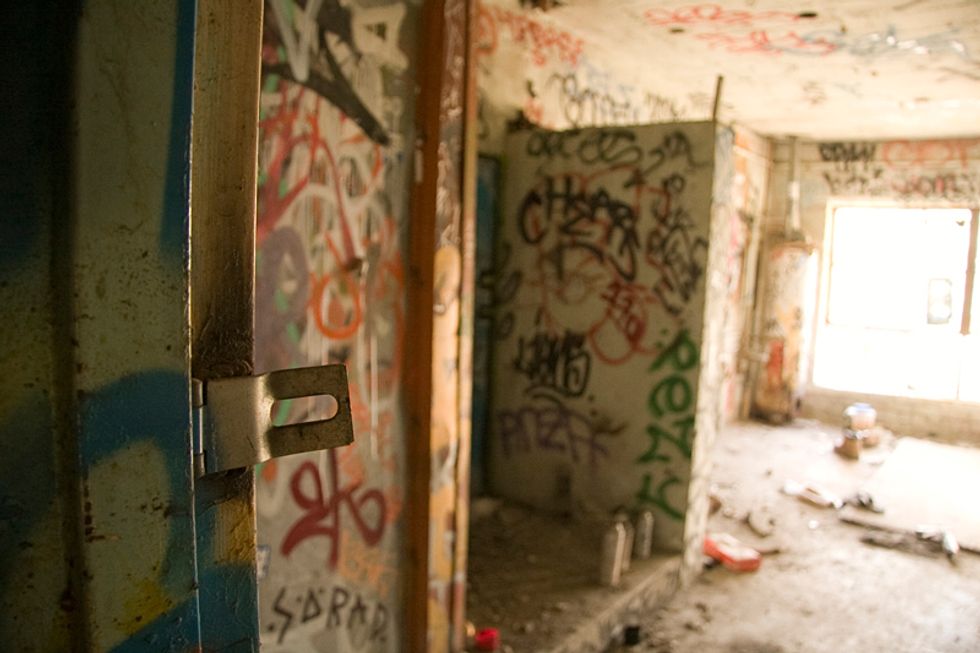 Once the largest wholesale fish firm on the west coast, A. Paladini, Inc. operated out of the warehouse until they too were forced to shut down in 1974 for financial reasons.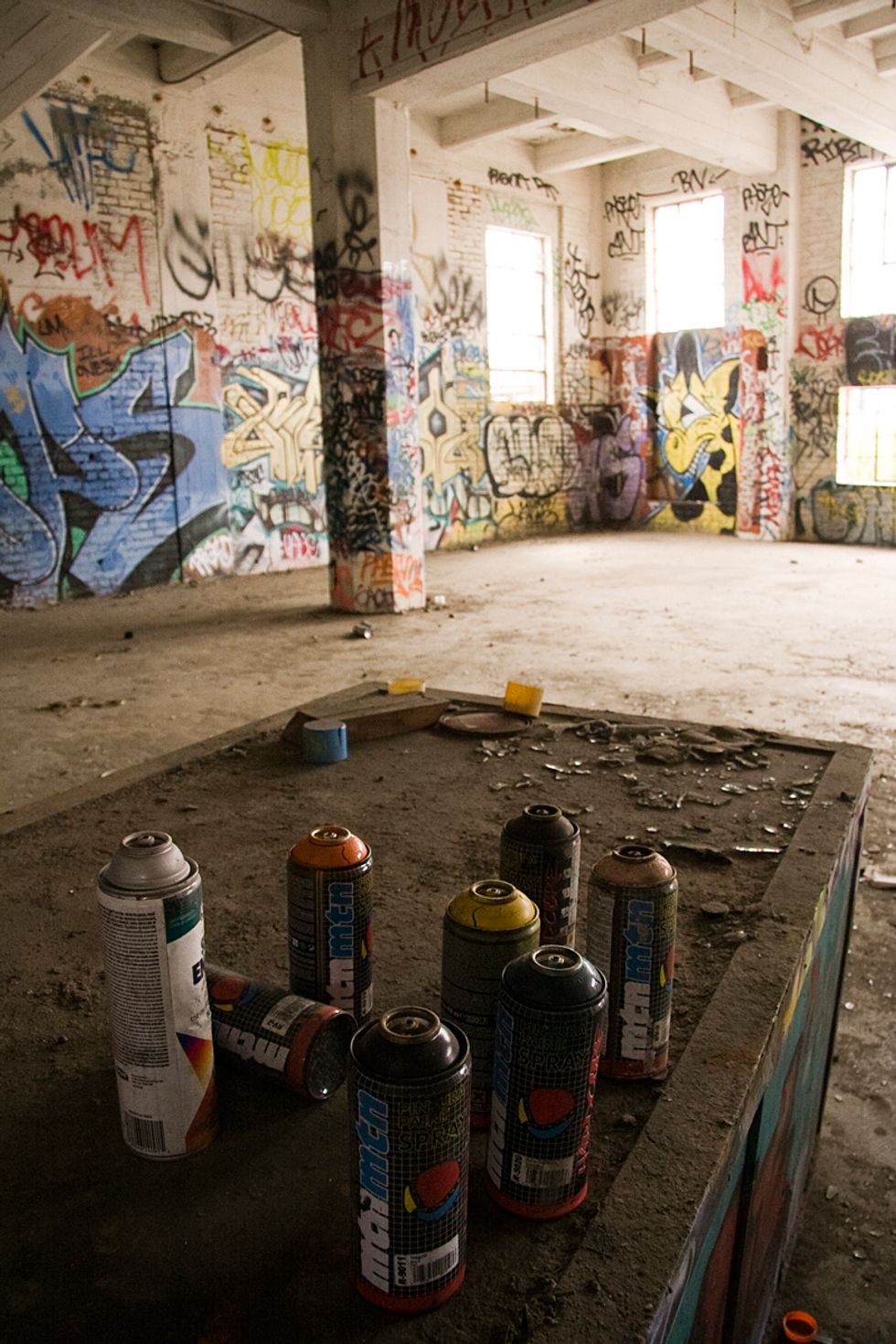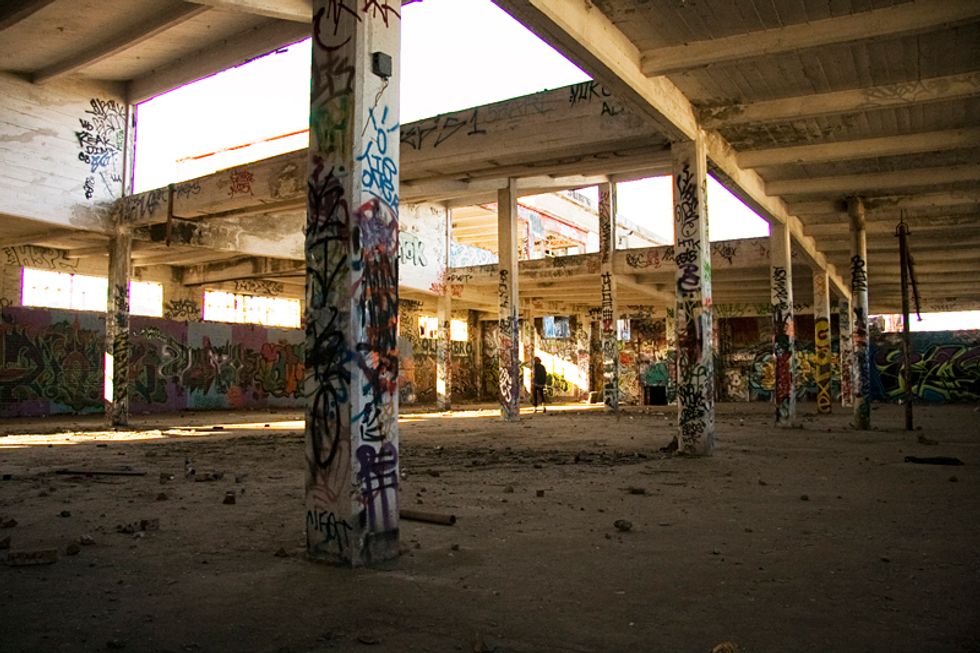 One of the several massive gutted rooms in the building.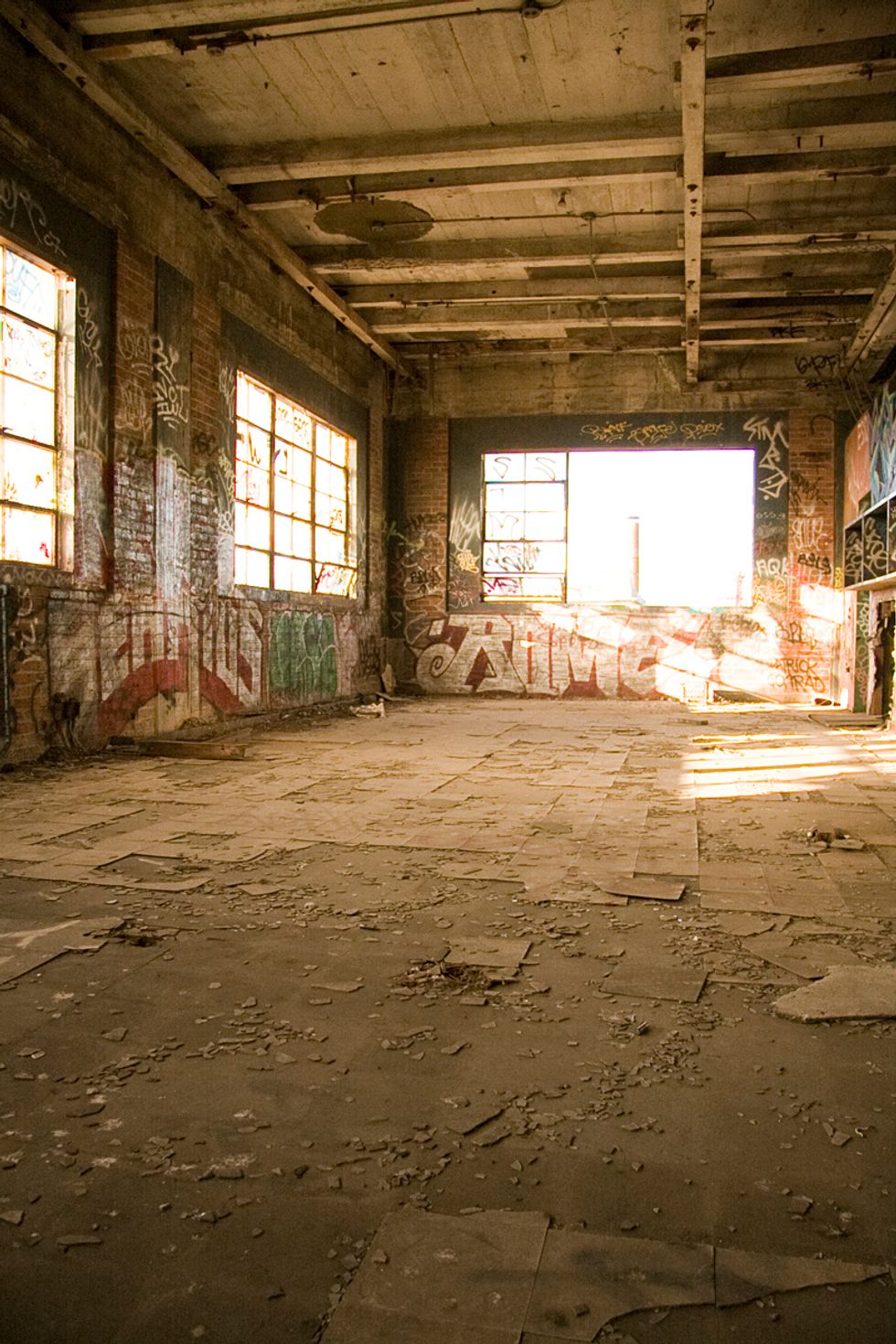 In one of the top floor rooms, the linoleum was coming up a piece at a time with the constant wear and tear of the elements.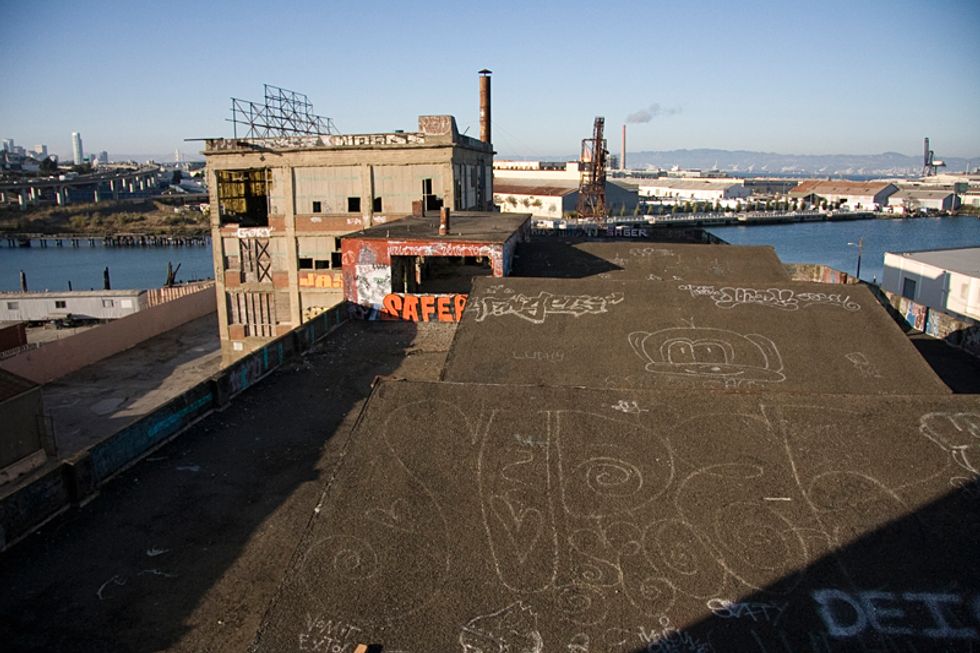 Looking north toward downtown SF, the Dogpatch and Interstate 280 to the left.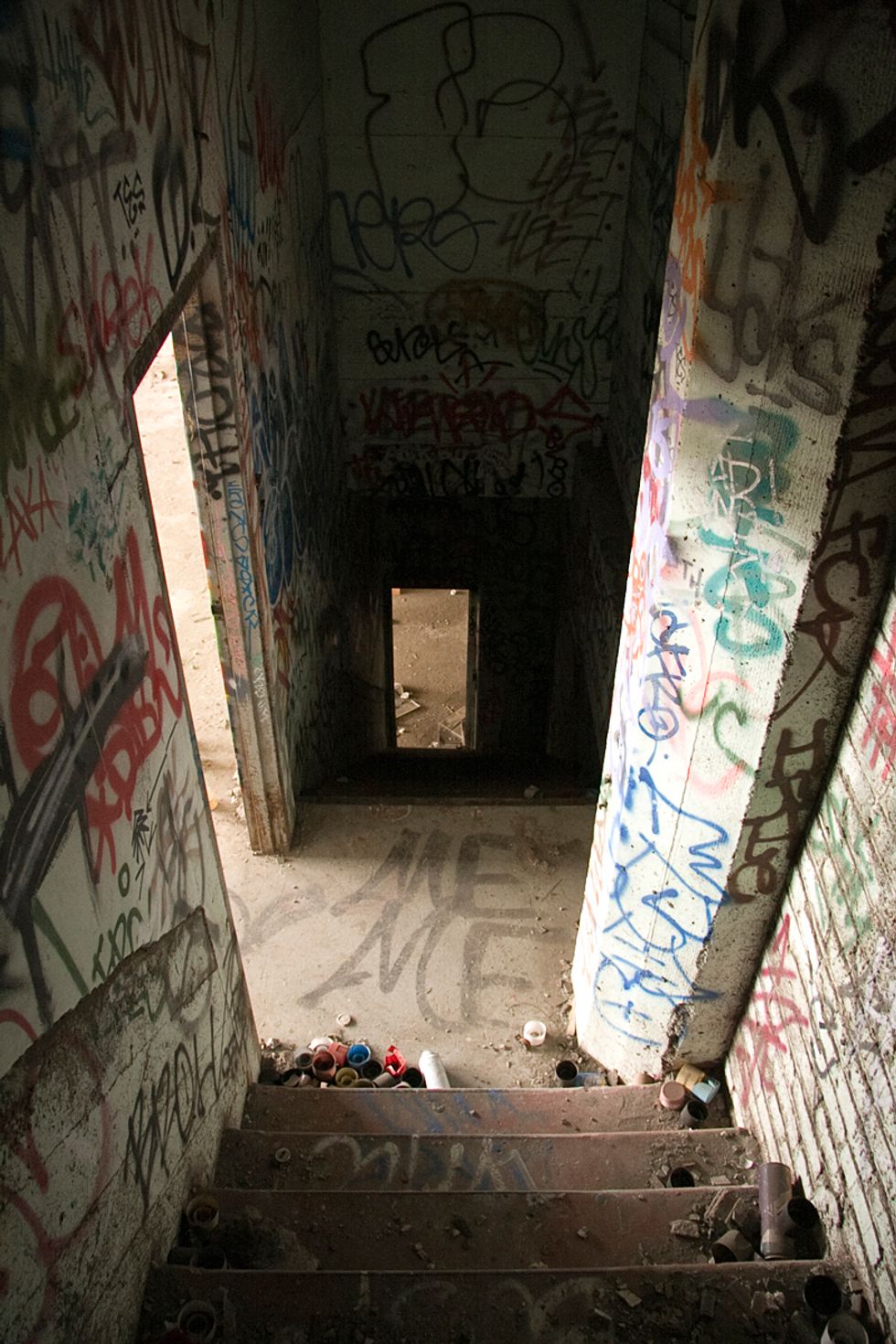 One of the several staircases in the building.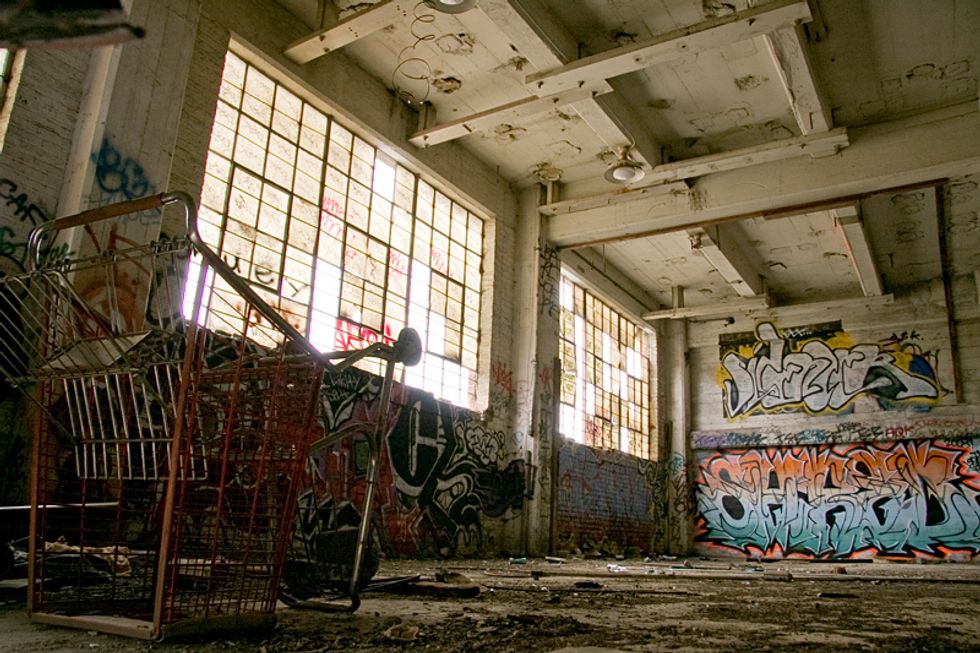 A low angle in a ground level room, with a dumped over shopping cart.