As spring fever spreads sunshine, wildflowers, and chances for outdoor activities, family road trippers are packing the car for Marin, where some of the country's most iconic mountain coastlines serve as a backdrop for world-class exploration.
---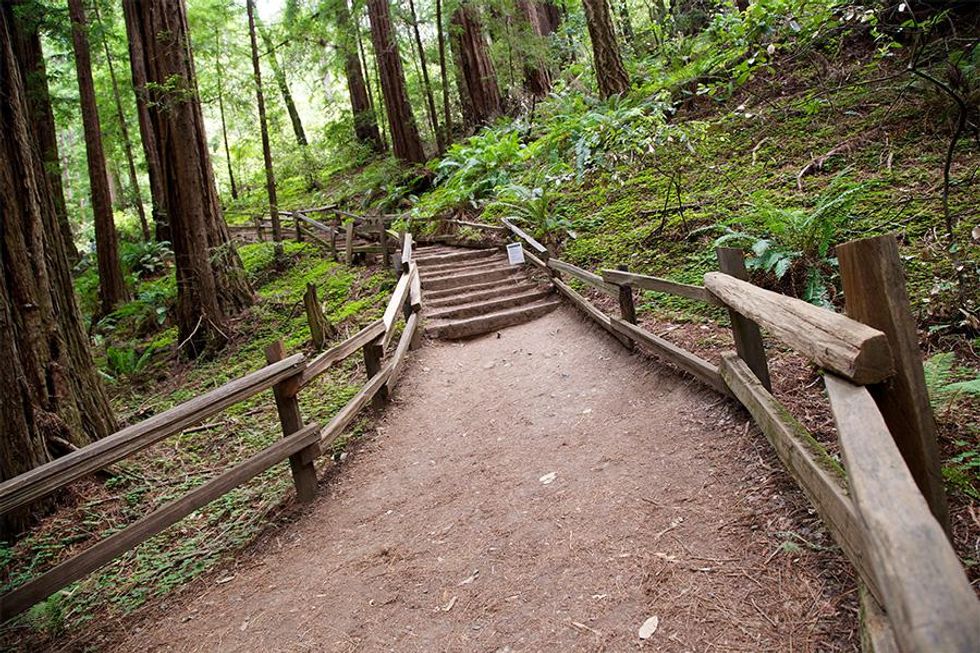 Hike Muir Woods

Spring has arrived in one of Marin's most majestic nature spots: Muir Woods. Described by conservationist John Muir as "the best tree-lovers monument that could be possibly found," this collection of old-growth coast redwood trees attracts nearly a million domestic and international tourists each year.
Hiking the monument's six miles of trails and paths brings you deep into the ancient groves, many older than 600 years. It's a fleeting opportunity (the crowds come quickly) but the further you hike into the woods, the more powerful and majestic the trees become.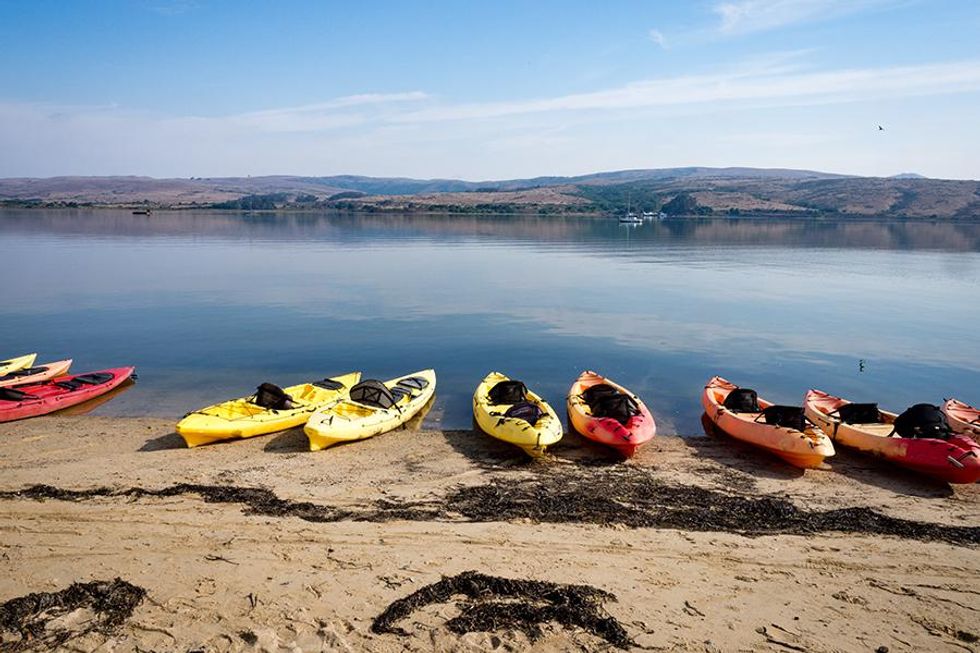 Kayaking

A Marin County kayak tour is a phone call (or web click) away at Blue Waters Kayaking, the oldest and only full-service kayaking outfitter in Point Reyes. Beginners and expert-level kayakers alike can enjoy guided tours through the famed waterways of Point Reyes National Seashore and Tomales Bay.

Blue Waters Kayaking will provide memorable experiences in the California mountains with custom design tours, retreats and getaway opportunities that include hiking, birding and even oysters.
Biking
Marin County is the birthplace of mountain biking and cycling remains a big part of Marin culture. There's even a museum dedicated to the sport, located in Fairfax. When it comes to West Marin—areas like Stinson Beach, Bolinas, and Point Reyes Station—there's a scenic trail for every skill set. Here are a couple of our favorites.
Stinson Beach Loop
Ready to hit the beach? First you need to get there, and the Stinson Beach Loop is a scenic, two-hour bike ride that covers 24.1 miles at 3,150 feet. There are definitely a couple hills, but also two very smooth descents. The trail starts out among the trees before opening up to views of Bolinas Lagoon and the beach. Riders can choose to continue along Highway 1 toward South Muir for a beach break or cycle onward to Mill Valley.
The Golden Gateway
For those heading to Marin from San Francisco, the Golden Gateway bike trail (named after the Golden Gate Bridge, of course) is the perfect way to witness the transition from city streets to country roads. Most bikers start their ride at SF's Ferry Building; from there, it's a 10.67-mile outing. While this might sound like no easy feat, the ride is smooth, ideal for all levels, as well as pretty scenic.
The Marin Convention and Visitors Bureau is committed to providing travelers with accurate and timely resource information about traveling to our region safely. The health and safety of our Marin visitors are our top, which is why we compiled a Travel Alert section of current updated information to our County.
Now is the time to come back to Marin and take advantage of our generous hotel package program.