Though it plays the role of the big-city as needed, Ukiah, the largest city in Mendocino County, has managed to hold on to some small town charm. 
---
Once known for growing pears, agriculture in the area is now centered around grapes and wine. Nearby Calpella and Redwood Valley are home to a number of wineries including the likes of Barra, Frey, Parducci and Testa, and making a day of wine tasting a perk of visiting. Mendocino Wine Country is known for being green and Ukiah is surrounded by more than 20 organic wineries.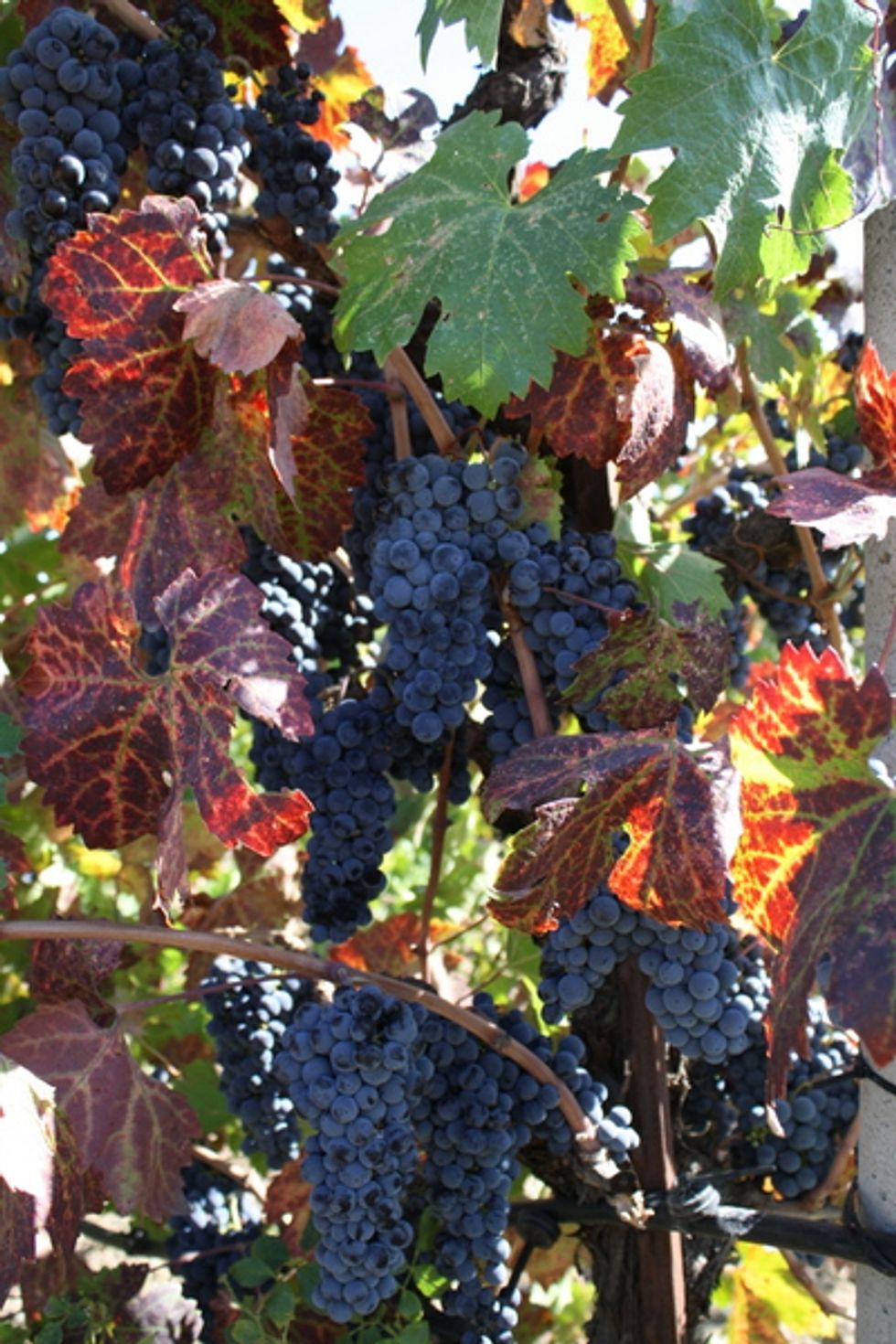 Barra of Mendocino Vineyards
Prefer beer? They've got that too. Located downtown, the Ukiah Brewing Company is America's first organic brewpub and the Mendocino Brewing Company has their Ale House just a half mile from the brewery.
Downtown Ukiah
With plenty of trees and a fair amount of parking, downtown Ukiah is nice place to stretch your legs or grab a bite to eat. Patrona is known for its great food, cocktails and wine list. Nomad's World Gallery is a shop loaded with brightly colored furniture, jewelry and accessories. If you're low on cash, it's worth ducking into the Savings Bank of Mendocino County downtown; inside, it's a step back in time to when bank lobbies had a bit of glamour with shiny vaults that serve as centerpieces. The bank also displays the work of local photographers.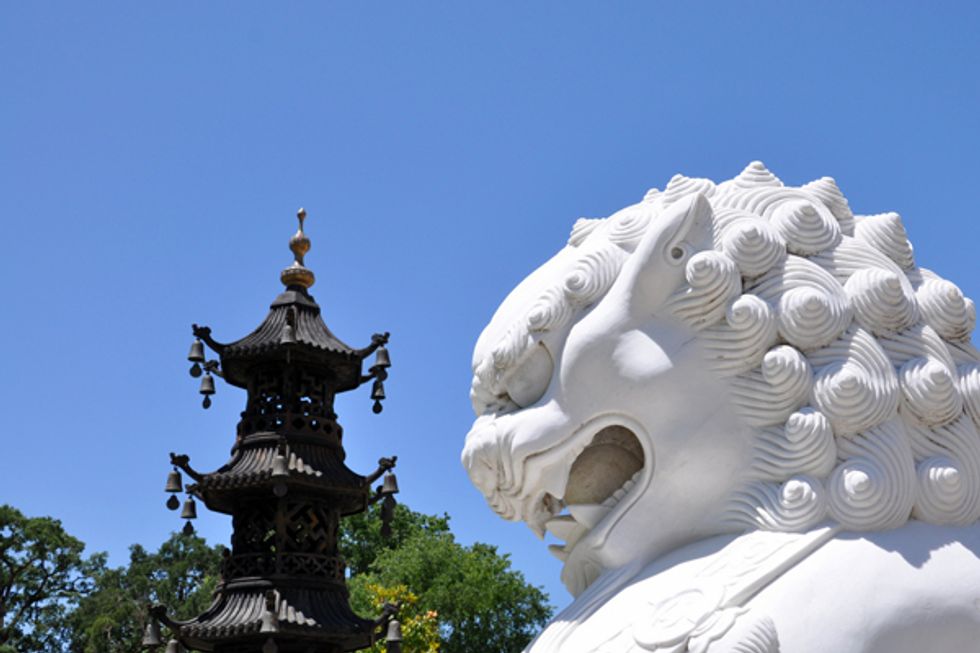 Photo courtesy of pret-a-vivre
Lunch with Monks
This has all the makings for one of the most interesting lunch dates you've had in a long time. Ukiah is home to the City of 10,000 Buddhas. Enter through the golden arches slowly because there's a good chance you might have to stop to let a peacock or two cross the road. They have free roam of the former state hospital, now home to a slew of things including a boys' and girls' kindergarten through 12th grade school, the Dharma Realm Buddhist University, a visitors center, and Jyun Kang Vegetarian Restaurant that makes for a nice lunch stop. You can drive to the restaurant, but it's fun to park in the lot at the visitors center, (the first building on the right after you pass under the arches), and hunt for peacocks as you walk blocks with names like Joyous Avenue and Virtue Way.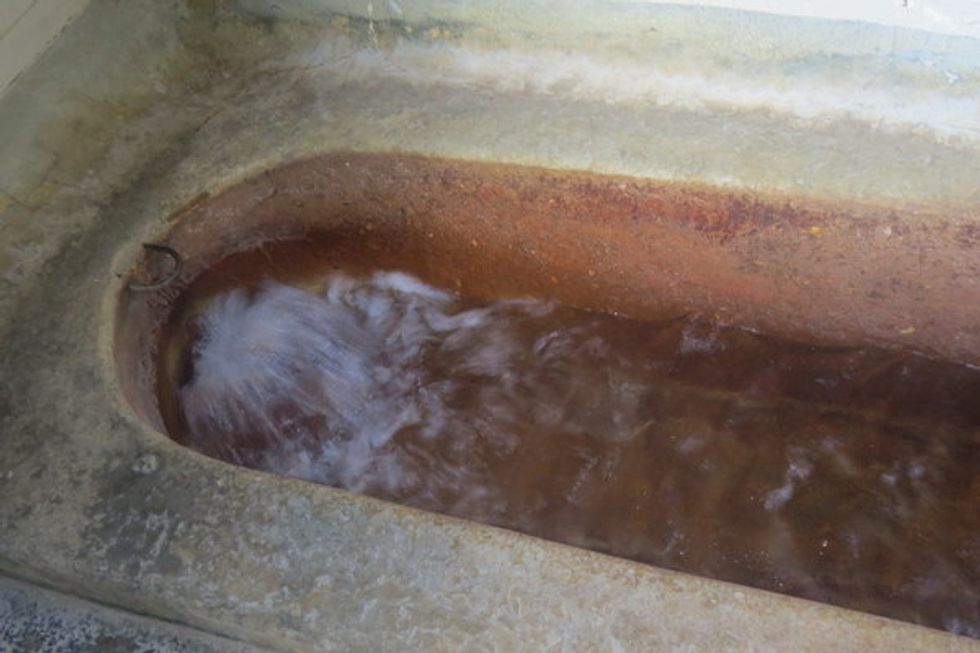 Soak it up at Vichy Springs Resort
Vichy Springs
Soak away the stress of daily life at Vichy Springs Resort, home to the only warm and carbonated Vichy mineral baths in North America. The bucolic countryside setting means you'll likely have deer waiting for you when you walk out of your room to head to the indoor and outdoor mineral baths that have attracted famous guests throughout its 150-plus years like Mark Twain, Jack London and President Teddy Roosevelt.
Pick a tub, some are inside, some outside, and let the 90 degree bubbly water get to work. Thousands of tiny bubbles will cover your skin. This is not a fancy spa that's polished and new. It's old school, with 153 year-old tubs and metal pipes that provide a twist on bubbles you won't find elsewhere. Swimsuits are required, so pack wisely. If you don't want to spend the night at the resort, you can purchase a day pass to play in the bubbles.
Dana can be found on Twitter @drebmann
Dana's trip was organized by Mendocino WineGrowers, Inc., but as always her thoughts and opinions are her own.