When it comes to celebrating on All Hallow's Eve, nothing complements tricks and treats like a good wine with a deliciously scary label.
In honor of the season of spooky soirées, we've rounded up some of the best creepy-looking wines to bring to the party.

---
Menacing: 19 Crimes
If IRL chain gangs, convicts, and felons are your thing, commit to 19 Crimes, an Australian winery named after the 19 offenses by which a citizen of the English crown could find themselves punished by being transported to the end of the earth (i.e. Australia). The wines are as sneaky as their namesake—the chardonnay has a literally staggering 15 percent ABV. Fun party fact: The daguerreotypes on the labels are of actual deported criminals, and you can download an app to hear their stories (and perhaps inspire your own midnight troublemaking).
Price: ☠️ ($10-$15); available at most grocery stores and Total Wine locations Bay Area–wide.
Glam Goth: Saved, Bewitched, Dearly Beloved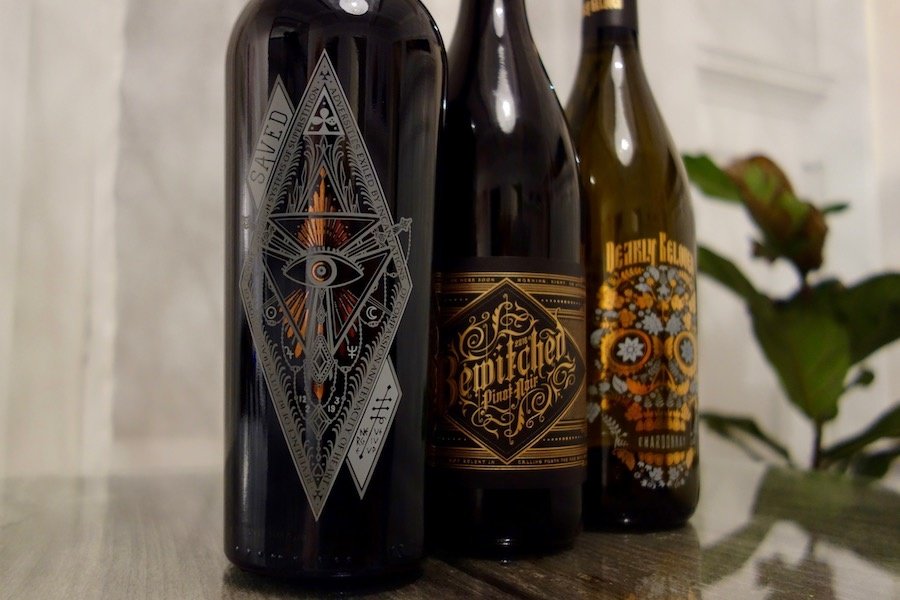 More glamorously ghoulish than spooky or scary, these three span from mystical to muertos. Saved, a California red blend created by tattoo artist Scott Campbell, has a silkscreened label (designed by Campbell, of course) that looks like the world's chicest ouija board, while Bewitched, from Healdsburg's Truett-Hurst, has gorgeous gothic lettering that warns of a bold pinot noir inside. And in case you're soirée is more of a fiesta, look no further than Dearly Beloved's intricate calavera labels, shown here on their bright, balanced chardonnay.
Price: ☠️ - ☠️☠️ ($15-$35). Saved is available at Lucky, 1750 Fulton St. and online. Find Bewitched at Truett-Hurst, 125 Foss Creek Circle (Healdsburg) and at Safeway locations. Find Dearly Beloved at select Target stores.
Gory: The Prisoner & The Blindfold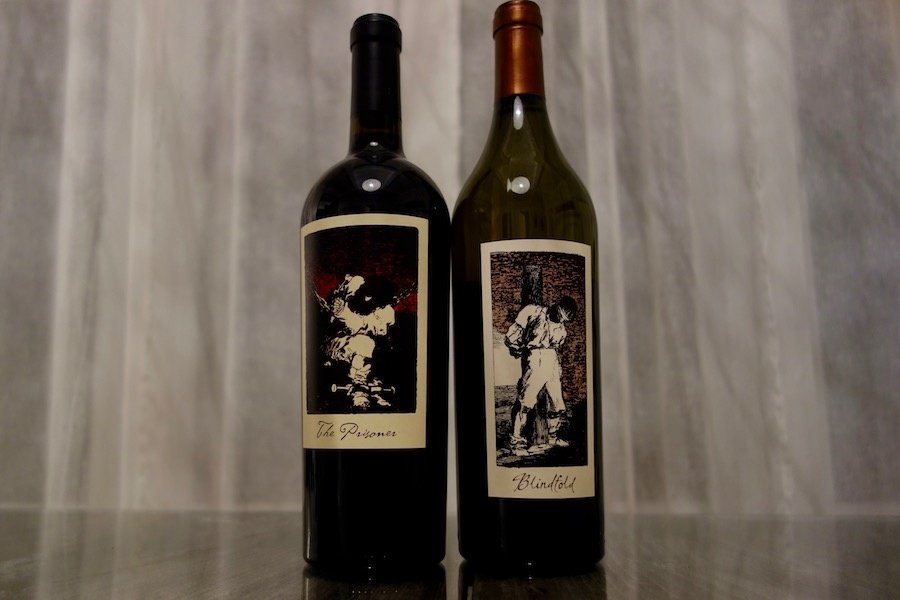 Only the labels are unwelcoming on these Napa Valley legends. The Prisoner is one of Napa's best-known red blends and for good reason—it's consistently crown-pleasing with just enough fruit and funkiness to keep all the monsters (er, guests) at your party happy. The chardonnay-forward Blindfold blend holds its own alongside its bold cellmate.
Price: ☠️☠️☠️ ($30-$45); available at K&L Wines, 855 Harrison St. (SoMa) and klwines.com.
Creepy: Thorn & Cutting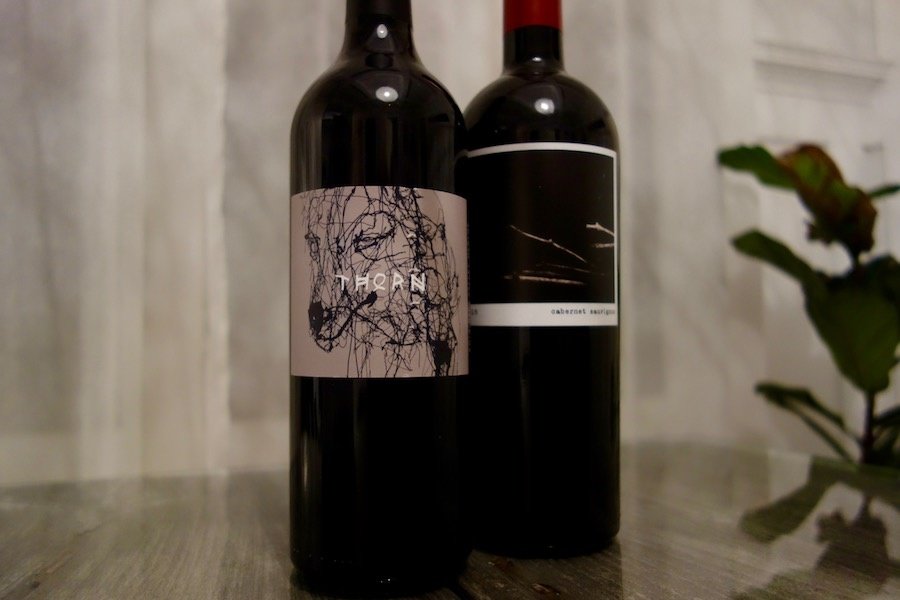 These decidedly creepy reds, also made by the Prisoner Wine Co., offer more focused tastes. Cuttings, with its Blair-Witch-y label, is mostly spicy cabernet, while the monstrous-looking Thorn is a slinky, wolf-like merlot. The bottle designs might be subtle, but the wines are ferociously good.
Price: ☠️☠️☠️ ($30-$45); both available at klwines.com.