This week, super legit drummer and local boutique owner, Cary LaScala, showed us two looks featuring his made-in-SF, private label mens shirting and bow-tie line. We caught up with him at his boutique, Cary Lane, after he wrapped up a drumming session for Blondie, with Jeff Saltzman (who produced "Hot Fuss" by The Killers and "Dying to Say This to You" by The Sounds) -- no big deal.
---
After being a long-time head buyer for several department stores, Cary decided to branch off and open Cary Lane (originally in Noe, and now in Hayes Valley). "I wanted to create something a little different -- a Nordstrom Rack concept with an Urban Outfitters vibe," said Cary. Basically, hip new stuff at half the suggested retail value. His house line of fitted mens shirts and bow-ties (with pants launching soon!) is also sold at the boutique.
What most people don't know about Cary is that he's also a professional drummer. "I saw my dad playing drums to Led Zeppelin when I was 12 and I knew in that moment that's what I wanted to do," said Cary. Self taught, he's toured the world with various bands, and now focuses on studio work, most recently for Blondie, Magic Wands and The Limousines. 
Needless to say, Cary's rock 'n roll background is reflected in his style.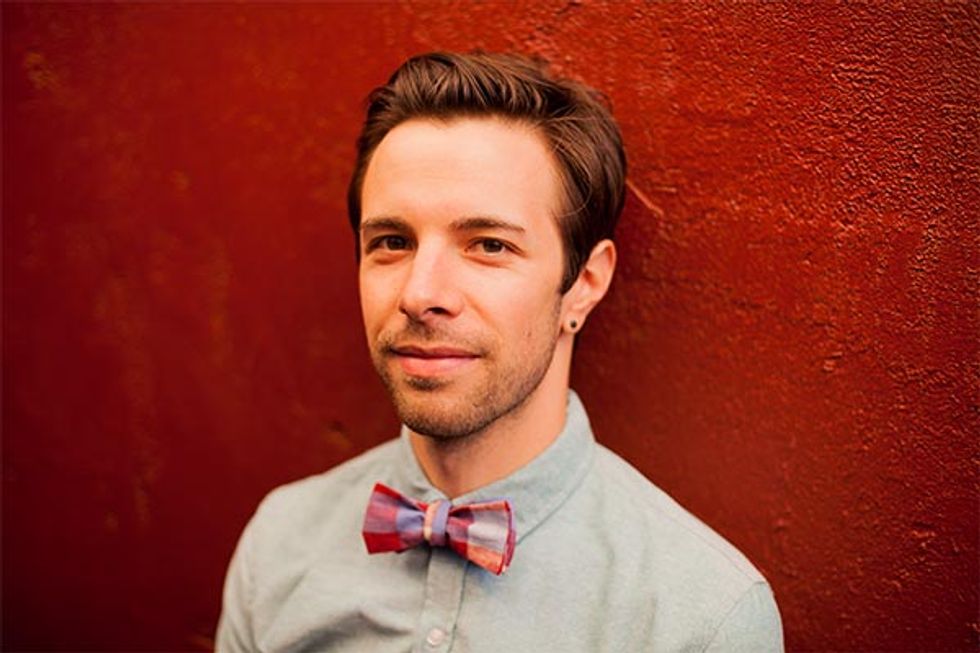 What he's wearing:  Cary LaScala buttown-down shirt and bow-tie, purchased at Cary Lane; Levi's pants; Pinstriped Zara blazer; Naked and Famous leather belt, purchased at Sean in Hayes Valley; Royal Elastics lace-up/slip on leather shoes; Hair cut by Brandie at Harper Paige.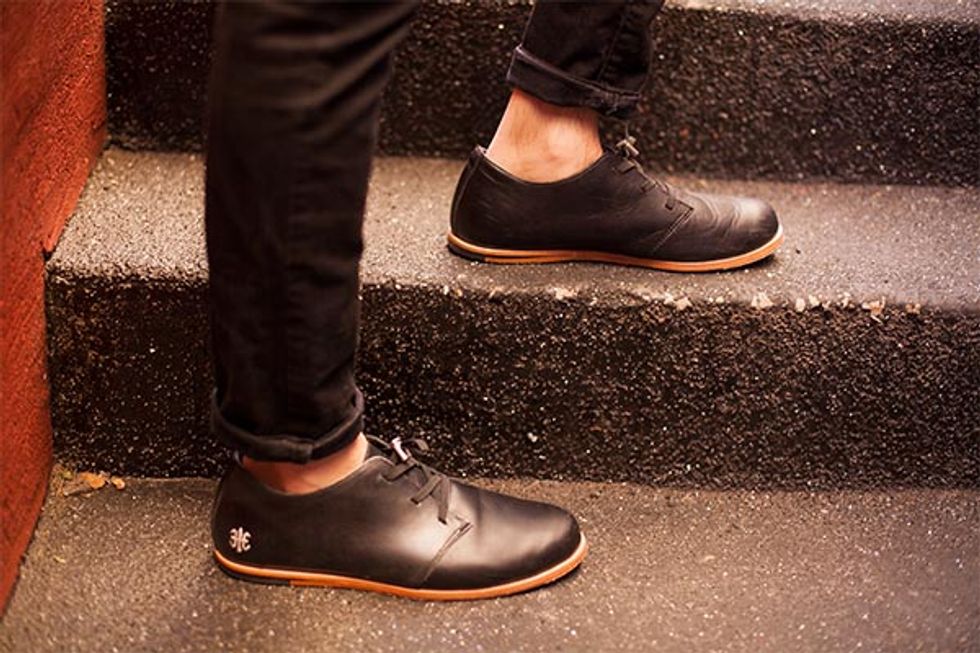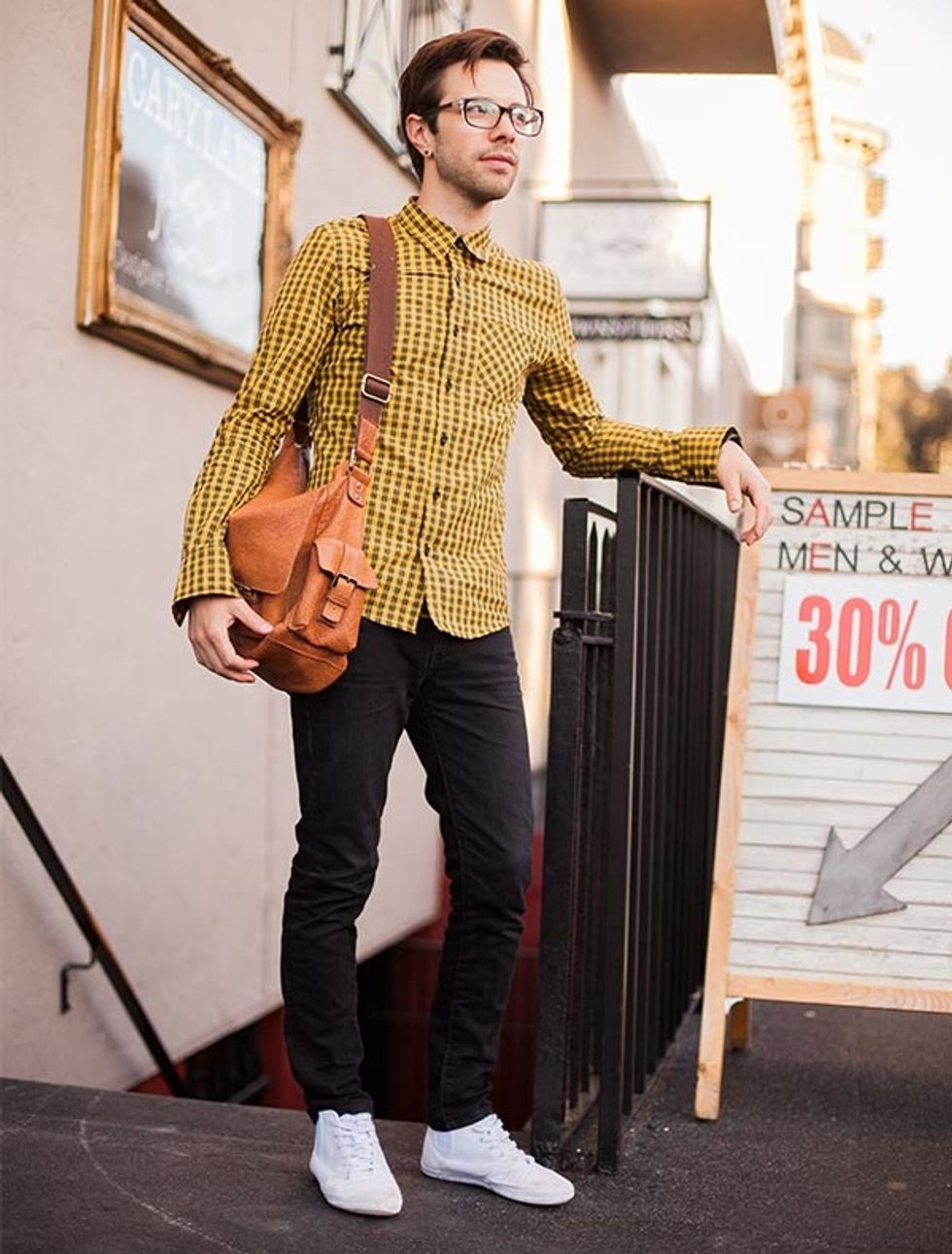 What he's wearing:  Cary LaScala button-down shirt, from Cary Lane; D&G glasses from LensCrafters; Alternative Apparel tan messenger bag and Storm watch, both purchased from Cary Lane; Rock & Republic jeans, purchased from Macy's; H&M white lace-up sneakers.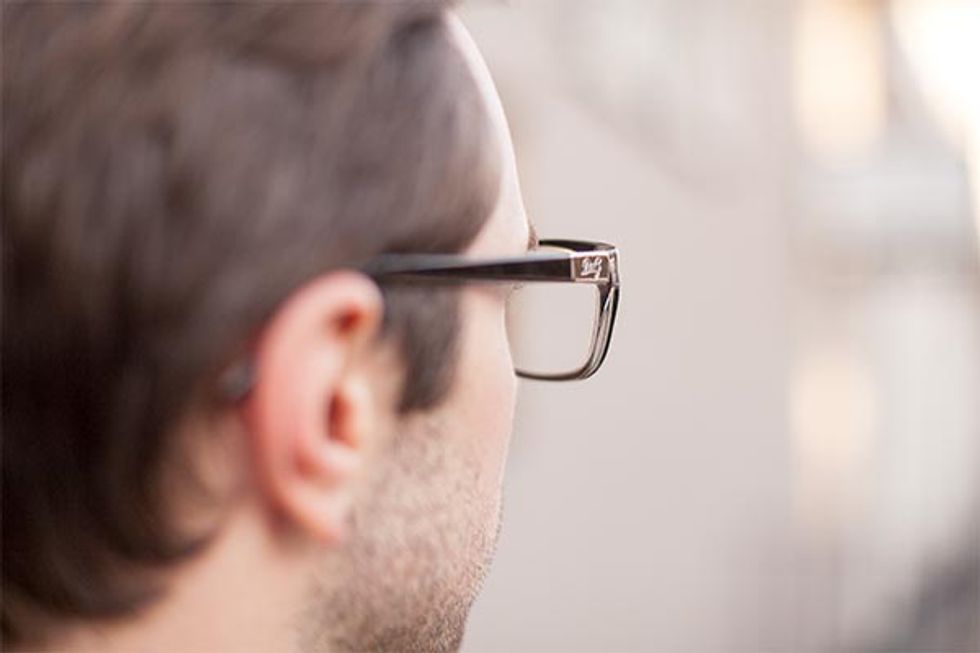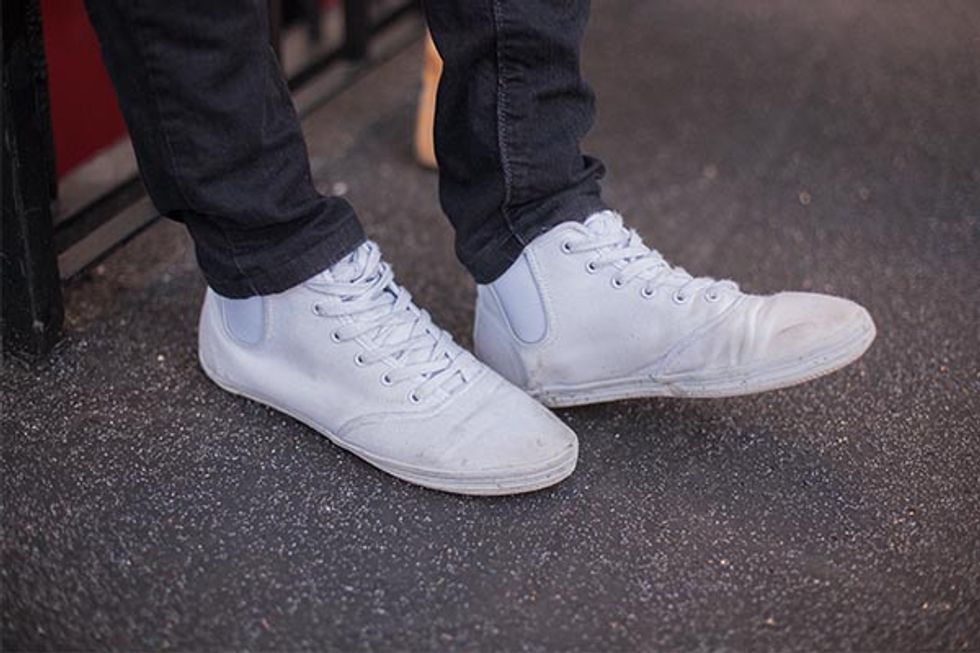 Seven Style Questions for Cary:
1. What's your guilty style pleasure?
My private label pants are being finished and produced, but until then -- women's pants. Okay, slightly embarrassed now... 
2. What's one thing currently at Cary Lane that every SF dude should own?
Is this a trick question? My shirts!
3. What's in your bag?
Earplugs, a drum key, sunglasses, cash, my Louis Vuitton wallet (Come on, it was a gift!)
4. I like a girl in...
ripped jeans. 
5. What's one thing most people don't know about you? 
I am hooked on The Bachelorette.
6. If you had to choose, fashion or drumming?
Drumming is my main passion in life. Gotta go with drumming on this one. 
7. What's your SF Top 5?
Academy of Sciences, Nick's Crispy Tacos, Polly Ann's Green Tea Ice Cream, Great American Music Hall; The Nicoise Sandwich from Bi-Rite.
Lily Ko (lily.7x7 @ gmail.com) studied fashion design and merchandising at Central Saint Martins and the Academy of Art University. In addition to writing for 7x7, Lily is on the creative team at Pottery Barn, and also works as a freelance stylist and apparel designer.