You don't have to be a history buff to understand how the discovery of gold pretty much put California on the U.S. map. The Gold Rush began in 1849 and by the fall of 1850 California became the country's 31st state. But a little bit of history goes a long way in places likes Sacramento and Placerville. You've cruised through both places a hundred times on the way to Lake Tahoe, so while you're counting the days until snow, take a weekend to strike getaway gold.
---
Sacramento's earliest settlement, Sutter's Fort, was established by John Sutter in 1840. (It was Sutter who sent aid to the Donner Party, a group of immigrants trapped in a winter storm in the Sierra Nevada Mountains.) His reputation for hospitality attracted early immigrants to Sutter's Fort. Today you can visit the State Historic Park to get a glimpse of the where Sacramento and California began. The third Saturdays of most months are living history days, where docents dress the part and offer hands on lessons in skills like weaving, leather working and firing canons.
Sutter hired James Marshall to build a saw mill on the American River in the tiny town of Coloma, about 8 miles northwest of Placerville. Never heard of it? Your car's GPS probably won't know it either, so be prepared. Visit the Sutter Mill replica. Marshall first found gold inspecting the Mill in 1848 and the Gold Rush began.
Most of the town is within the boundaries of Marshall Gold Discovery State Historic Park. There's a small museum and an assortment of other historic buildings like a working blacksmith shop. Try your luck at gold panning. Park rangers teach you how it's done, than let you loose in stocked troughs. Even stocked, it's much harder than it looks.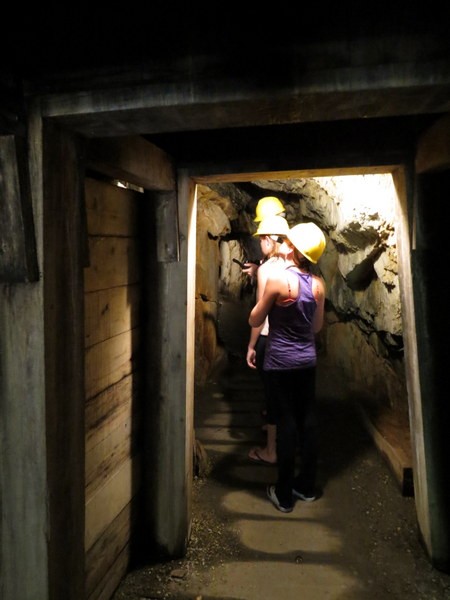 Panning wasn't the only way to strike it rich. Miners were also exploding and digging in gold mines. At Hangtown's Goldbug Park & Mine in Placerville, you can explore an actual gold mine armed with an audio tour instead of a pick and shovel. Don't discount the fashionable, yellow hardhats. There are plenty of places where folks in the mid 5-foot range can easily bump their noggin.
Sacramento was the closest river port for the thousands of folks flocking to the area in hopes of striking gold. Its population went from 150 in April of 1849 to 3,500 seven months later. But the rivers that brought its wealth also threaten its demise, flooding its streets. Rather than move the city, folks decided to raise it. The average building was raised 13 feet by hand. They got so good at it, that in 1866, 122 buildings were raised.
Going up created work for property owners, but it also created extra space used for storage, subterranean shopping and garbage dumps. You can go down under historic buildings on Old Sacramento Underground Tours. As you wander below buildings and sidewalks you'll see excavated foundations and sidewalks and some treasured trash uncovered beneath buildings that among other things were once brothels and banks.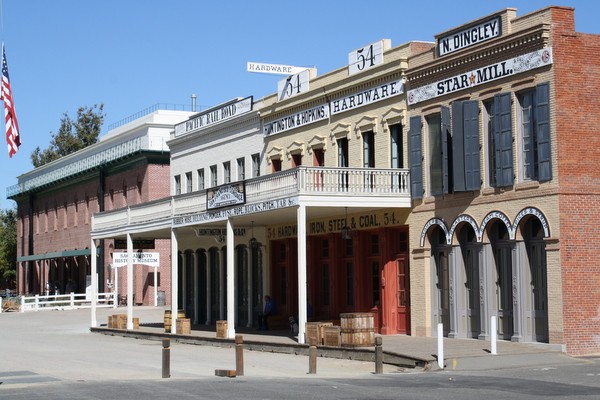 If you're hungry when you re-emerge into the sun above Old Sacramento there's a variety of options ranging from just about every junk food imaginable, to a Subway to casual but tasty Ten22. The sweet corn and tomato pizza is a favorite.
Prevent history overload and plan on spending the night. The Citizen Hotel has the expected hip feeling that comes along with Joie de Vivre properties. Don't check out without checking out the Scandal Lounge. The framed cocktail napkin collection in the Scandal Lounge will have you smiling the entire drive home.
Dana's visit was hosted by the Sacramento Convention & Visitors Bureau and the El Dorado County Visitor's Authority, but as always Dana's thoughts and opinions are her own.