---
Summer is here and if you're anything like me, you'll be spending most of your time at BBQs and hanging outdoors by pools, rivers and cool waters. But what wine to bring? Everyone's tastes are different so there's no right answer, but here are some of my favorites, a few summer-safe varietals and the top picks of a local expert:
BBQ Wine Picks

Spettro ($26), an outstanding Summer wine made by Venge Vineyards, is a blend of Sauvignon Blanc, Chardonnay and Chenin Blac. It's complex but fun and refreshing. It pairs perfectly with BBQ scallops, shrimp kebobs or even abalone. 

Breggo Pinot Gris ($25) is a new favorite and Pinot Gris in general are an excellent choice for summer drinking. Breggo's light, easy to drink Gris is slightly sweet with a taste of summer fruits and balanced with hazelnut and a little earthiness. It's recommended with BBQ seafood, but I love it with pulled pork too.

Titus Zin ($25) is an excellent BBQ wine and although you're not going to get the refreshing sensation that comes with chilled wines, you'll get plenty of dark summer fruits, balanced flavors and just damn good Zin. A touch of sweetness and some toasty flavors will pair nicely with meats. 
 


Freeman Pinot Noir ($46) is an outstanding Pinot and my top pick for steak. It's got the bold personality to stand up to any cut of meat and just about any sauce without taking anything away. Drink it alone, chill it slightly, or even drink it with chicken or fish. This is the kind of Pinot that's going to be good no matter what.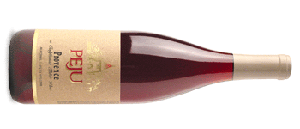 Peju Provence ($22) is a blend of Cab, Merlot, Zin, Chard and French Columbard and perfect for summer because it goes with BBQ and spicy foods and is best served chilled. Refreshing and slightly sweet, Provence suits the palates of both red and white drinkers. This blend has been around for over 20 years and sells out every single year. Red and white blends go with just about everything, but have more oomph and flavor than rosés. (Disclaimer: my wife is a member of the Peju family).
Sauvignon Blanc Picks
If I had to pick my favorite summer varietal it would be Sauvignon Blanc because it's easy to drink, flavorful, light, refreshing, goes with all kinds of summer foods (especially seafood) and is usually very reasonably priced. That said, there is a wide range of SBs out there so it's important to pick one that suits your palate: One bottle may taste like grapefruit and grass and another like an oakey Chardonnay.  My personal favorites are John Anthony($20), Jericho Canyon ($28), Pushback($20), Joseph Kent ($24) and Meander ($28).
Chardonnay Picks
Chardonnay's a great summer wine because it can be served chilled or at room temperature. It's refreshing and tasty on it's own, and like SB, pairs nicely with plenty of foods. Most people have vastly different tastes in Chardonnay but it's a safe bet at a summer party since everyone knows it and few don't like it. I'd recommend Chappellet ($32) or PB Hein ($24). 
Karen Williams' (Proprietor of ACME Fine Wines) Picks:
I've got a palate all my own but Karen Williams, proprietor of ACME Fine Wines, is in the business of picking the right wines for the right times. Here are her picks for summer:
Chilled Wines  
Orin Swift Veladora Sauvignon Blanc ($25) 
Cochon, Rosé of Pinot Noir ($20) 
Richard Grant, Pinot Noir2007 ($30) 
(Chilled) White Blends 
Arietta "On the White Keys" White Wine Blend ($65) 
Available White Wine ($19) 
Matthiasson, White Wine ($35) 
Villa Creek, White Wine ($28) 
Red Blends 
Open Range, Red Wine ($18)
Screenplay, Red Wine ($38)
Collide, Red Wine ($30)
Spotted Owl, Red Wine ($35) 
Big Wines for BBQs
D66, France ($38)
Robert Foley, The Griffin ($32)
Mapson, The Rogue ($55)
Orin Swift, Saldo ($28)