Northern California's newest surf culture hotspot is about to turn up in an unexpected place.
---
Better known for miles of rolling vineyards and quiet, bohemian getaways, Sonoma is about to play host to the 60 – 80 surfboards that make up the exhibition "Surf Craft: Design and the Culture of Board Riding" and the veritable who's who of the surfing industry that will be coming to support it. From July 2 to September 25, the Sonoma Valley Museum of Art's entire museum space will be devoted to housing surfboards from all over the world, tracking the evolution of the surfboard-shaping industry from the early 20th century to contemporary times.
"Surf Craft" explores shaping's global influences as well as its multidisciplinary approach, where art and craftsmanship are informed by functional design and hydrodynamic engineering. Ancient Hawaiian alaia boards, esoteric bathing boards from England, Africa, and Japan, and the sleek boards of post-war pioneer Bob Simmons share floorspacein a show about shape, and surf culture's varied history. As contemporary shapers increasingly look back to traditional boards for inspiration, a conversation between the history of shaping and the concepts of the unknown artist and craftsman has begun to emerge.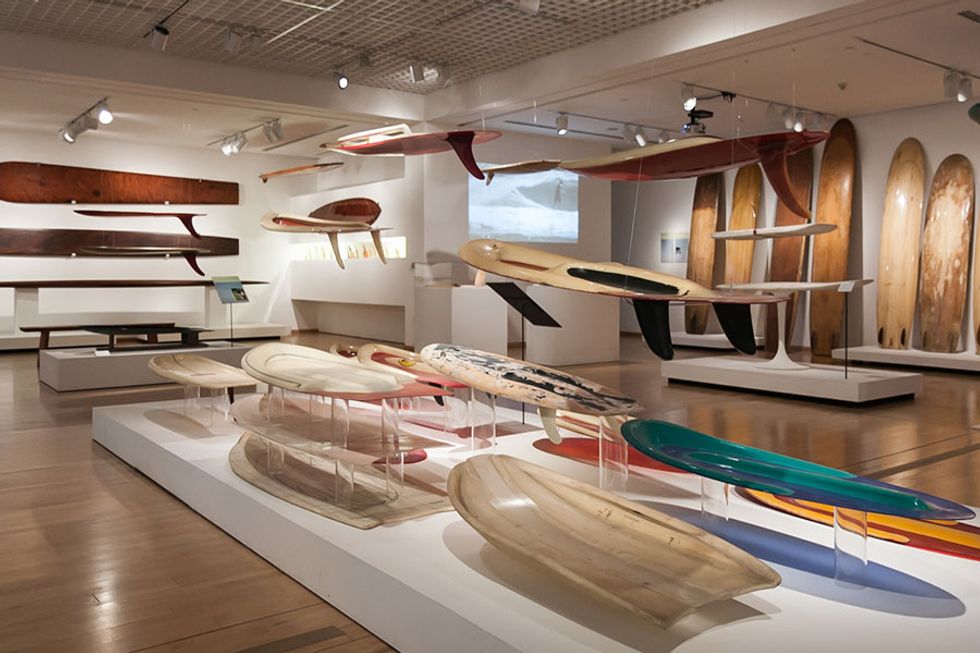 Surfer history on display at the Sonoma Valley Museum of Art(Courtesy of the 2014 Mingei Internation Museum Exhibition)
Curated by surfer and surf historian Richard Kenvin, "Surf Craft" originally premiered at San Diego's Mingei International Museum in 2014 to great success, and SVMA is adding some of its own contributions with the help of Northern California's surf community. A Shape Shed installation will let visitors get up close and personal with a shaping bay designed for wooden boards. An art installation created by Santa Cruz surfer and artist Jonathan "Steiny" Steinberg will also be displayed, with dozens of swim fins suspended as a "chandelier" from the ceiling. The "incident" will also be serving as a fin drive site, with fin donations supplying Mexican Salvavidas (lifeguards).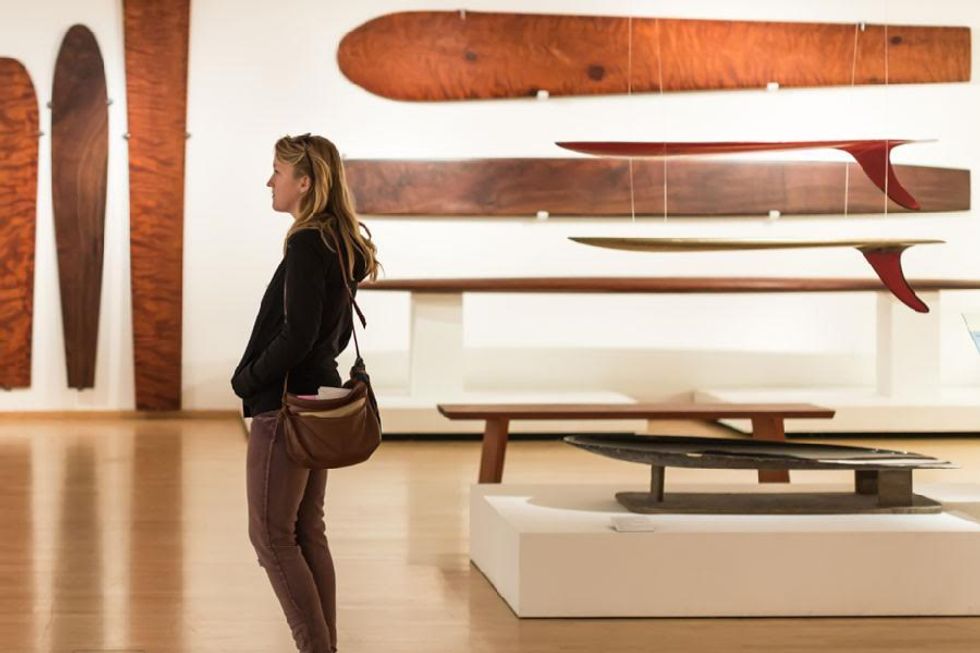 (Courtesy of the 2014 Mingei Internation Museum Exhibition)
Exhibition programming offers alternate perspectives of shaping and surf culture through shapers' forums, curator talks, short workshops, art nights, film screenings, and book readings. Surfer and shaper legends the likes of Carl Ekstrom, Danny Hess, Bill "Stretch" Reidel, Christian Beamish, and Jon Wegener will make appearances. For a full list of exhibition programs, visit the exhibit page online.


// Runs July 2nd-September 25th, Sonoma Valley Museum of Art, 551 Broadway (Sonoma), svma.org