Whether it's Burning Man, a road trip through Nevada's Great Basin, or the Grand Canyon, I always have the same response to the vastness of the desert. That is, an overwhelming wave of existential anxiety that soon recedes to pure awe over the landscape. Those not as sensitive as me, however, can skip right to the reverence at Red Mountain Resort, a serene outpost in southwestern Utah built to look like it sprung from the sandstone that surrounds it. A long weekend here will do wonders to clear the cobwebs from mind and body.
---
Though it falls into the spa category, what makes the resort stand out is its daily hiking. Each morning, guided hikes of varying levels embark upon the many trails leading through nearby Snow Canyon State Park and its red-rock environs. This is 127 Hours country, and even on the easiest hikes, you're likely to traverse narrow chasms and scale sandstone bluffs that end with jaw-dropping, 360-degree views.
Most hikes last about three hours, leaving your afternoon free for yoga, cardio, stretch, tai chi, water-workout classes—or simply lying by one of two outdoor pools to catch up on reading and work on your nonexistent SF tan. (Summer temperatures hover in the 100s, so fall and spring are more ideal times to visit.) The spacious fitness center offers every kind of class and technique an active urbanite could want: TRX, Bosu, Nia, Zumba, you name it.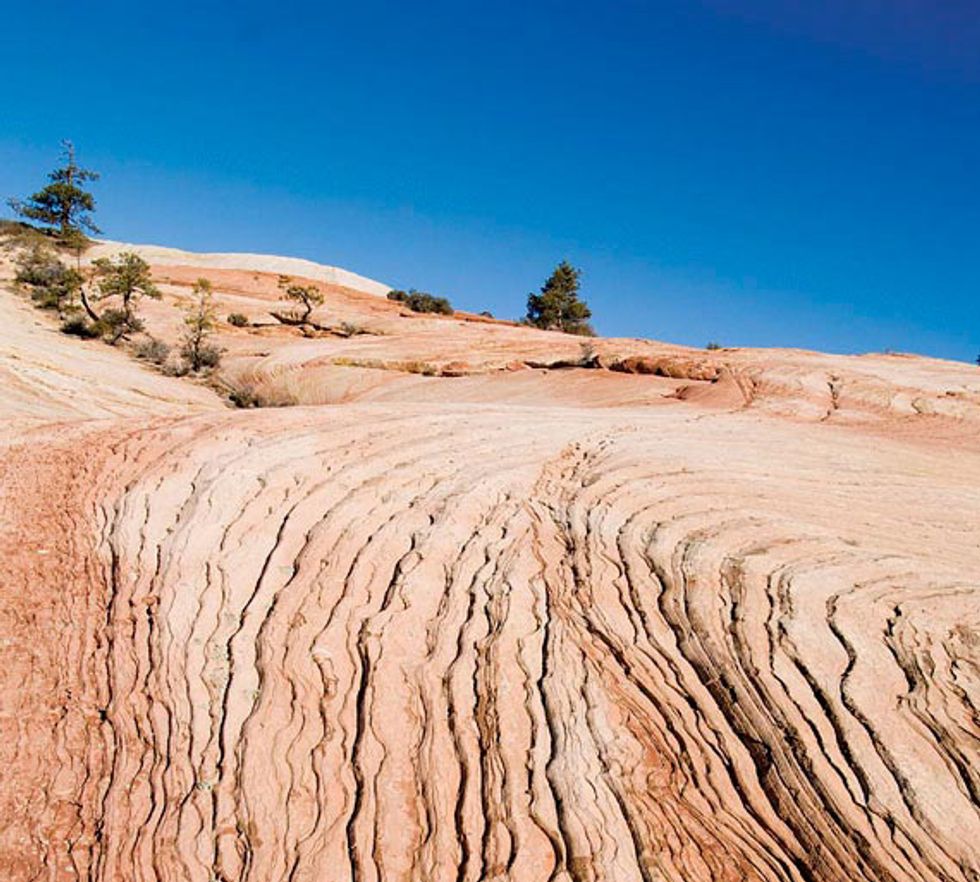 All that physical activity requires nourishment to sustain it. Meals are included in the room rates, and the onsite Canyon Breeze Restaurant offers up a spot-on version of spa food that's light and healthy but nowhere near ascetic. The breakfast and lunch buffets make it easy to sample lots of dishes: for instance, amaranth pancakes with tasty fruit butters and for lunch, zesty gazpacho and grilled salmon. A tempeh piccata is downright delicious—honestly. The sit-down dinners are a bit more formal and decadent. A sufficient list of California wines, locally brewed beers, and wine-based cocktails accompany a menu in which the meat choices equal the fish and vegetarian options. Don't be surprised to find elk, bison, quail, and pork alongside stuffed eggplant or chayote squash. With an itinerary so heavily focused on being active and exploring the outdoors, you can afford the calories.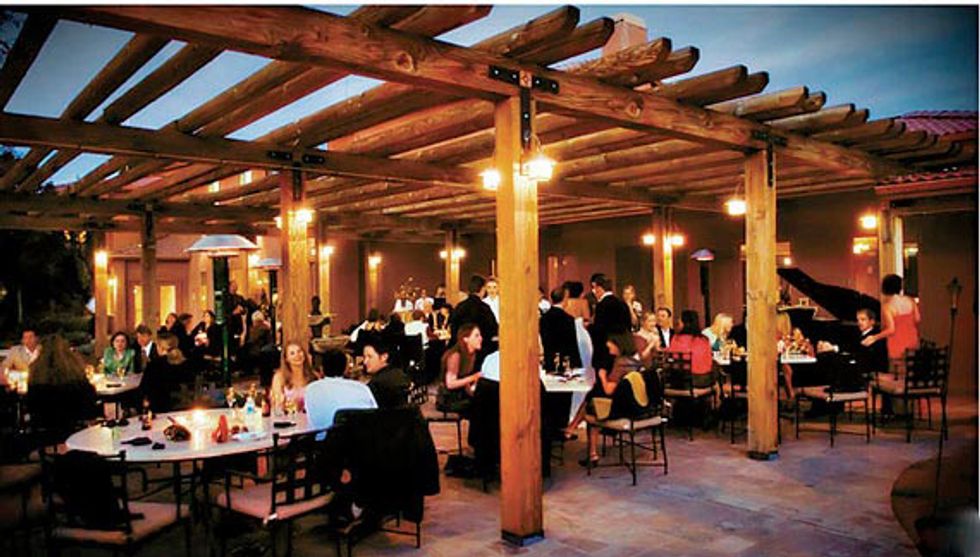 There are some laid-back offerings as well. The aforementioned facials and body treatments take place at Sagestone Spa & Salon, an oasis that looks out over the desert landscape through a wall of glass. Work out the muscle kinks with a Thai or Russian massage, or rehydrate your parched skin with a wrap of Utah mud containing omega-rich oils, vitamin B, and avocado oil.
Speaking of mud, sign up for a pottery class, and learn how to mold and paint the area's native Anasazi clay into a vessel of your own making. There are no potter's wheels, just your hands, and you'll be surprised at how easy it is to create something tabletop-worthy. The Anasazi class is one of many workshops, such as photography, life coaching, and meditation. But an even better way to experience meditation is to join the full-moon hike. In fact, I'd go so far as to recommend you schedule your weekend around the full moon. Follow a guide to a sandstone vista, watch the sun set, and then turn around to wait for the glowing moon to rise over the sand as the sky goes purple and the breeze kicks up. If the sight of it doesn't calm your frazzled, over-tweeted mind, nothing will.