When only the paramount present will do.
---
The Des Jardins (above)
While there is no shortage of gifts for the bay area epicure, this one promises to bring good luck. From Peko-Peko—a Japanese caterer run by former Chez Panisse Creative Director Sylvan Mishima Brackett—this handmade, three-tier osechi bento is packed with about 20 traditional Japanese foods including yokan from Toraya Confectionary, which has been delighting Japanese royals since the 16th century. Order by Dec. 26 to enjoy it with friends and family on New Year's Eve. // $300 (serves 5) at Peko-Peko (Oakland).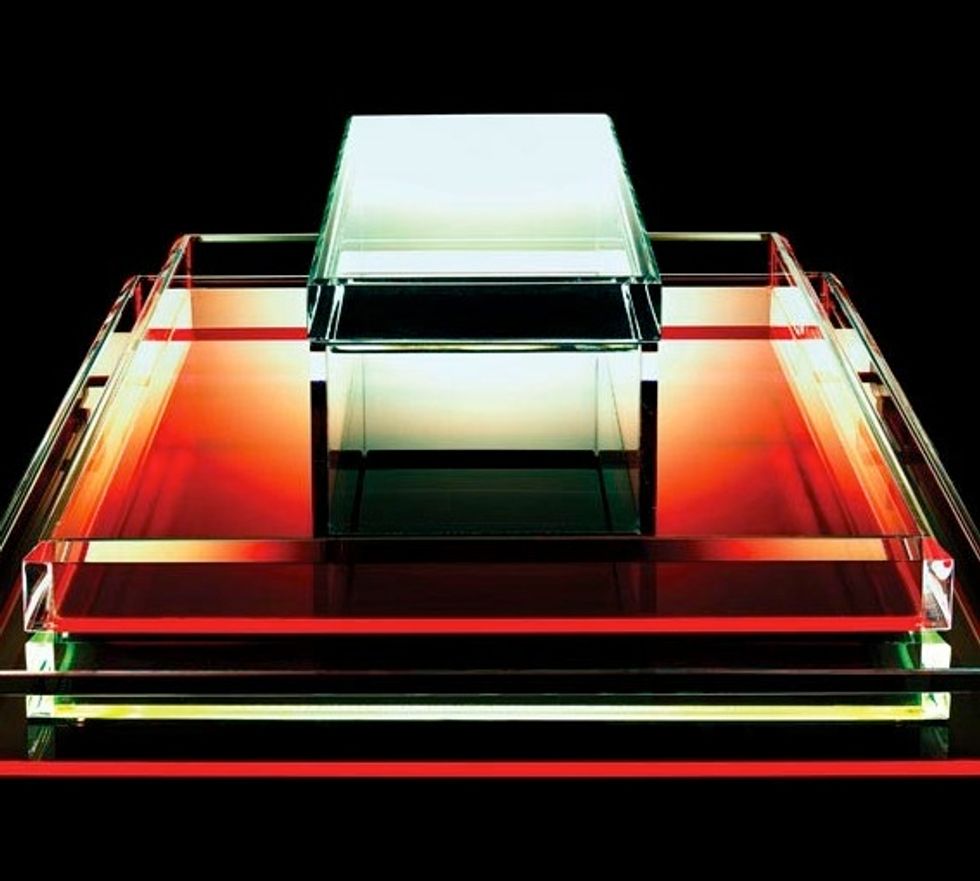 The Jeffers
Cast an expensive glow on just about anything by dropping it inside one of Alexandra Von Furstenberg's colorful acrylic pieces. // Large amethyst treasure box ($295), soulmate tray ($215), and cocktail tray ($275) at cavalier by Jay Jeffers (Tendernob).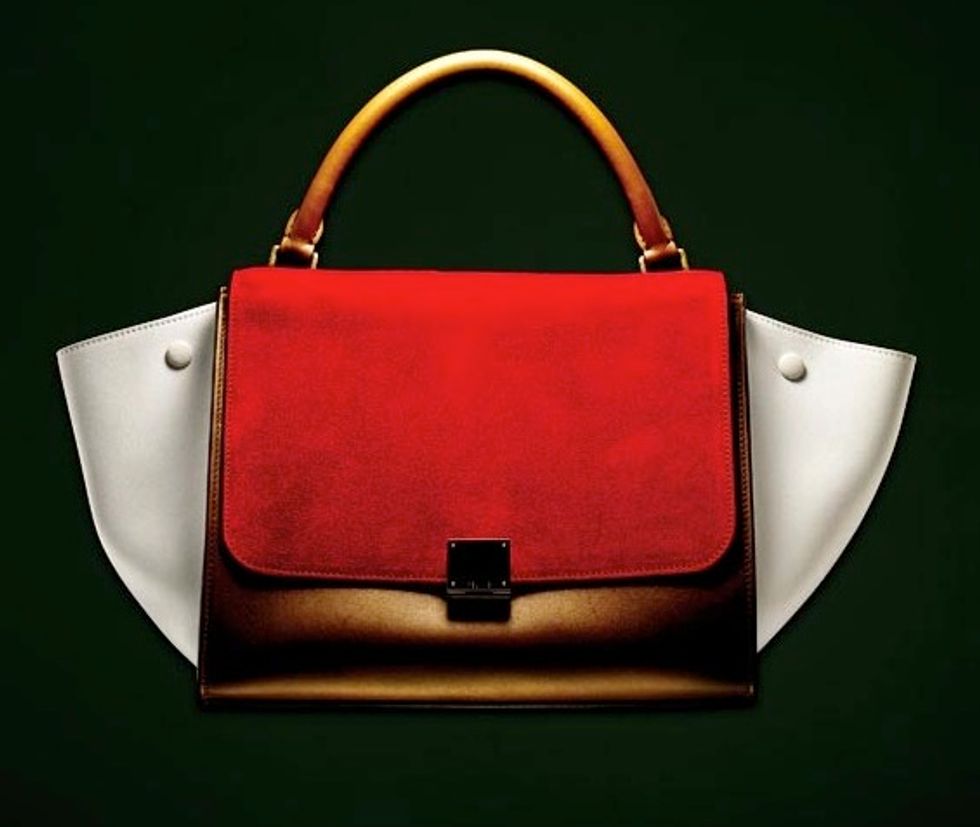 The Siebel Newsom
Ladies of means don't break a sweat over many ribboned gifts. But few swans can keep their pulses from fluttering in the presence of Céline. The French label's new it bag, the trapeze, is a meld between the luggage and classic models (for those fluent in handbag). It's guaranteed to melt any heart. // Small calf-and-suede bag in vermillion ($2,300) at Barneys New York (Union Square).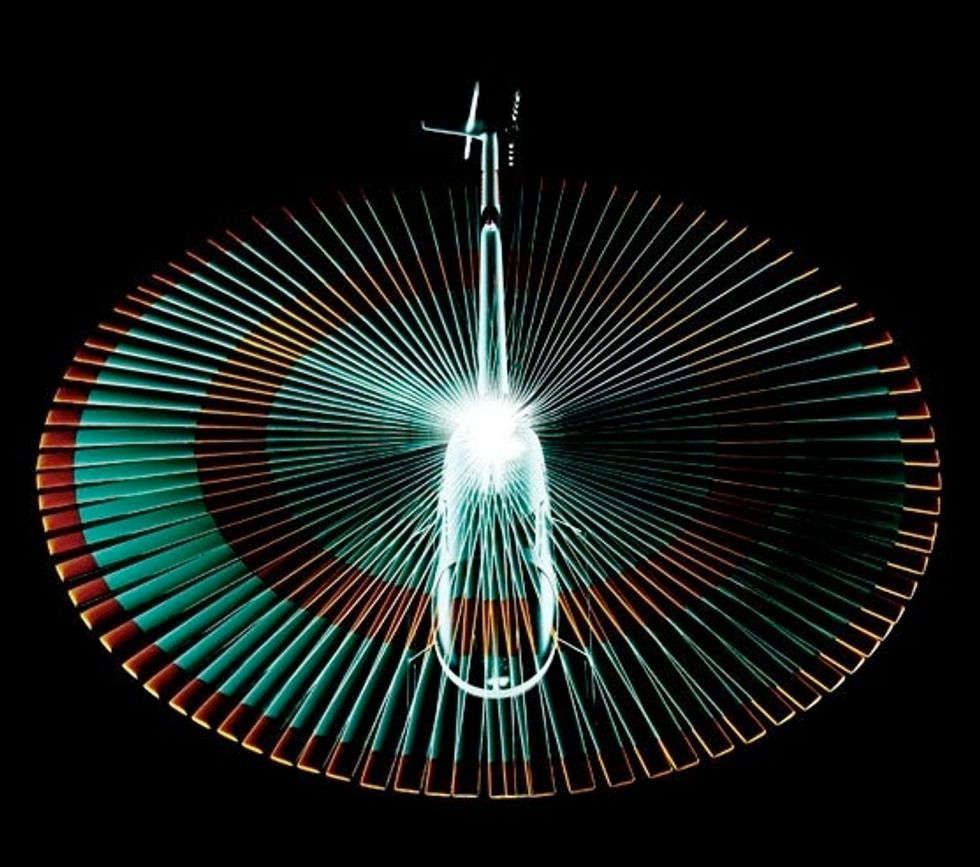 The Zuckerberg
When one rockets from launch mode to billionaire status, high-flying toys are in order. Private jet? Meh—straight lines are not for entrepreneurs. but a private helicopter? That's a piloting adventure. When shopping for the propeller class, Agustawestland is the multimillion-dollar chopper to know (agustawestland.com). Still a startup? Board a discovery flight, and take an introductory lesson instead. // $350 at Golden Gate Helicopters (multiple locations).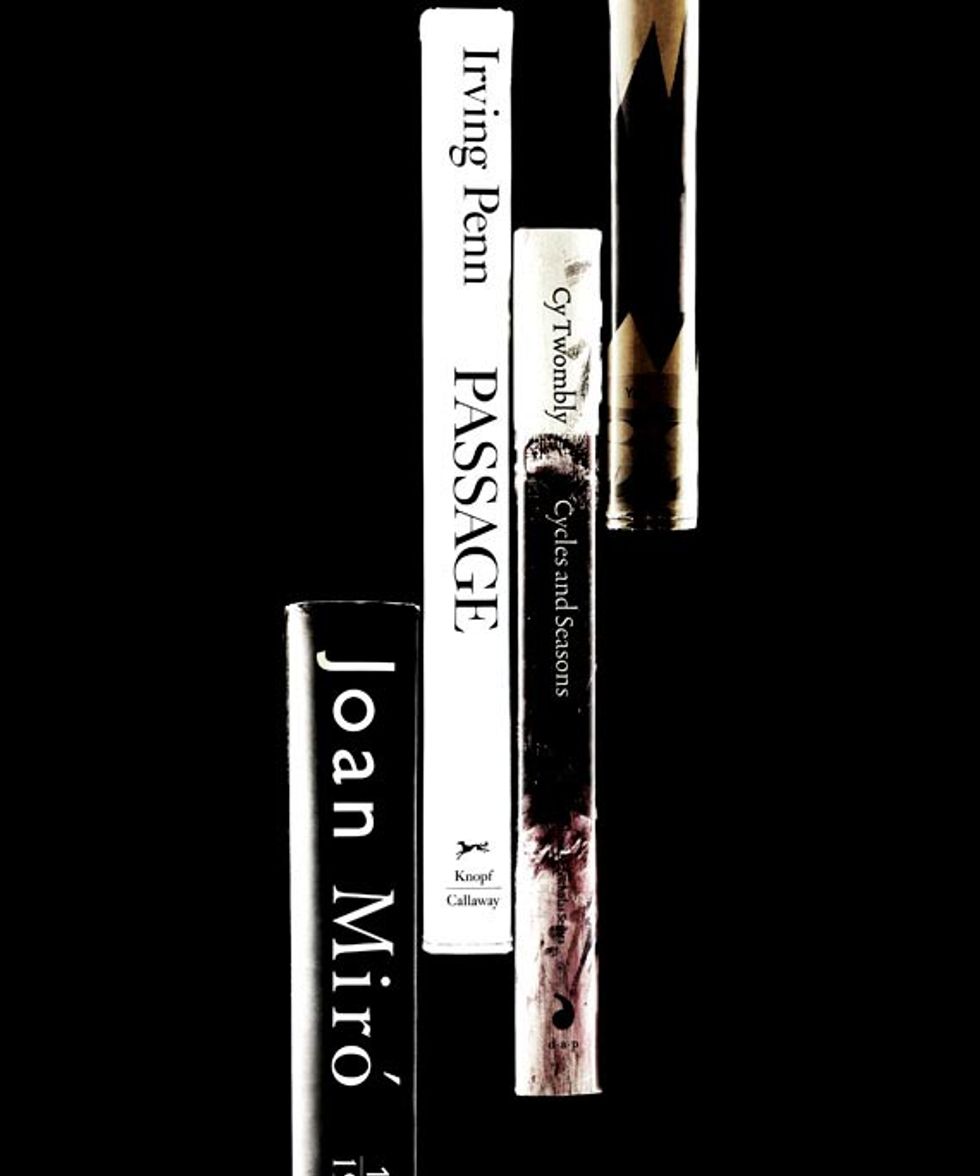 The McEvoy
A first-edition Gertrude Stein novel ($70); a rare Cy Twombly overview ($350); an out-of-print Irving Penn monograph ($55); or a colorful Miró catalog ($65). What could be more suited to the erudite scholar in your life than a limited-edition vintage tome to peruse by a crackling fire? // Russian Hill Bookstore (Russian Hill).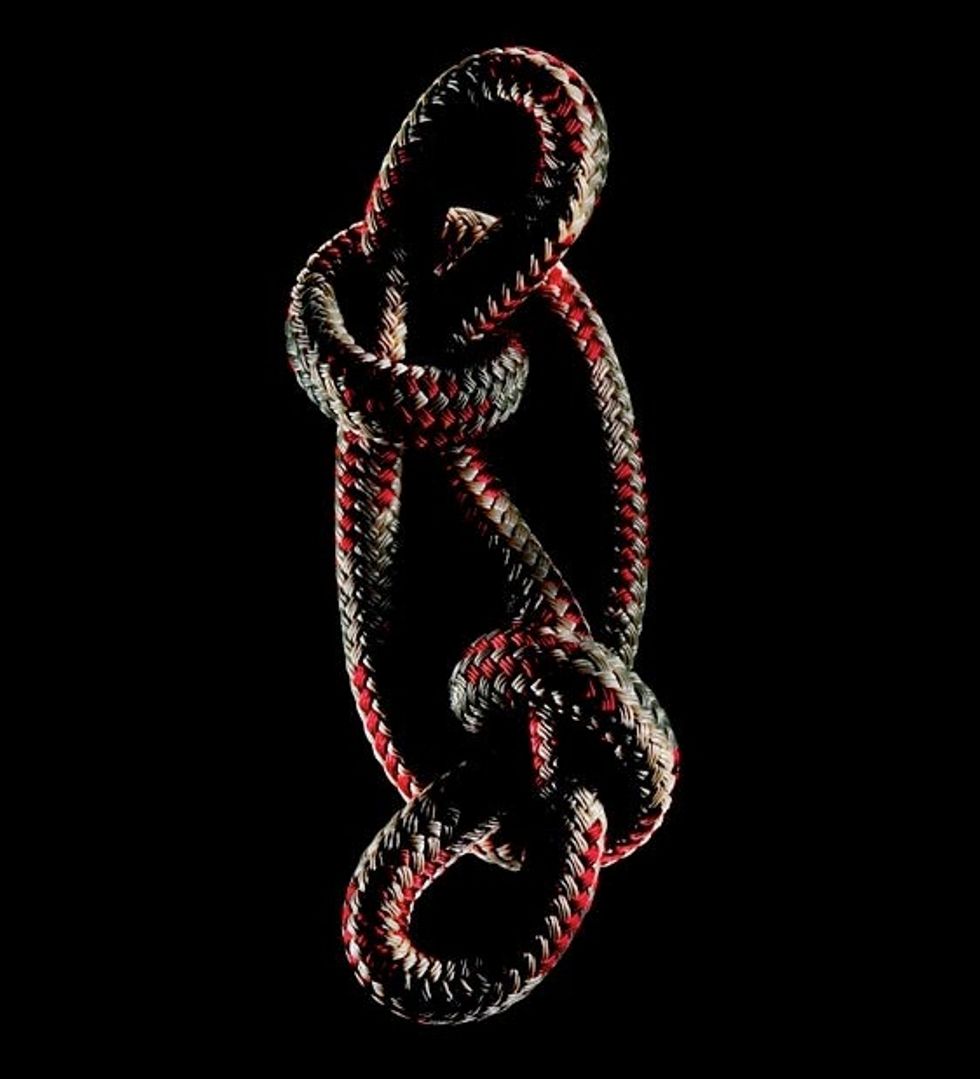 The Ellison
Ripping through the Bay in Oracle's all-carbon, single-haul, 84-foot America's Cup racing boat is the ultimate experience for the true adventurer. The catamarans that are now in competition are deemed too fast and dangerous for any but the most experienced sailors, but the aforementioned watercraft—which raced in the 2003 Louis Vuitton Cup—is the world's most extreme rig open for public tours. For gear, cruise to West Marine. // $140 for 
2 1/2 hours at AC Sailing SF (Fisherman's Wharf); West Marine (Sausalito).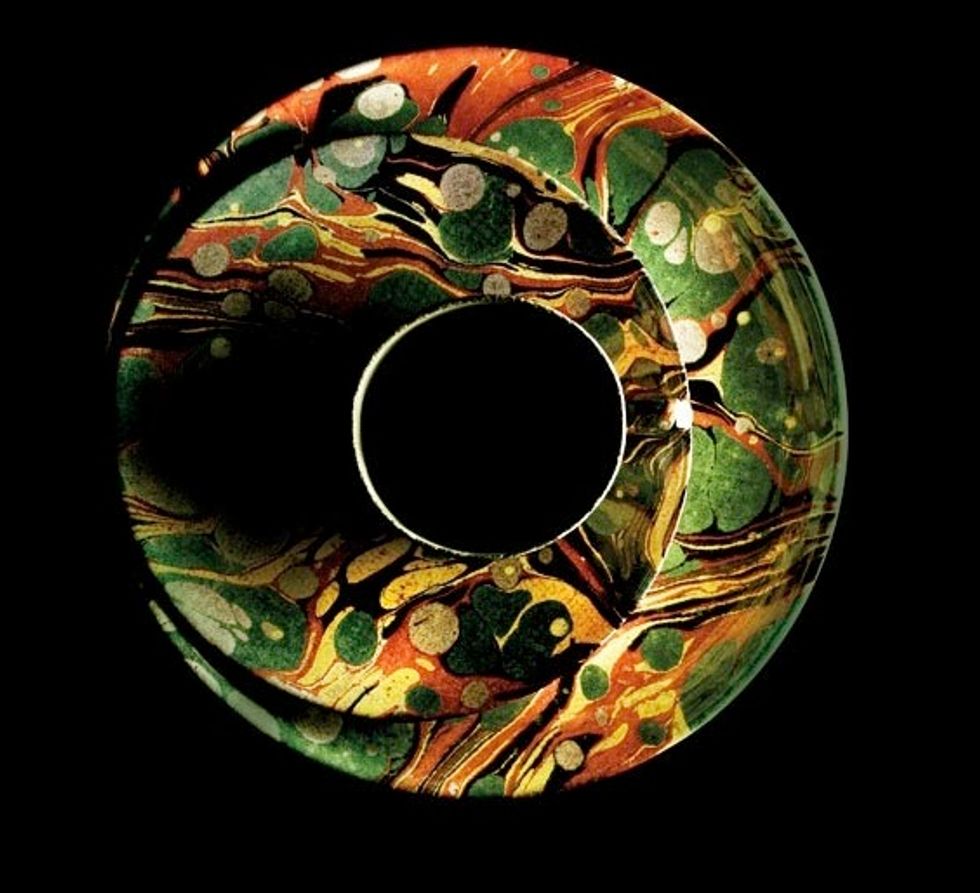 The Getty
For homes where entertaining is an art and presentation is everything, Astier de Villatte's thin-as-wafer porcelain dinnerware is de rigueur. Now updated in vibrant marbleized patterns in collaboration with New York artist John Derian, these plates are pleasing to modernists as well as traditionalists. // Dessert plate ($120), dinner plate ($160), and mug ($240) at Sue Fisher King (Pacific Heights).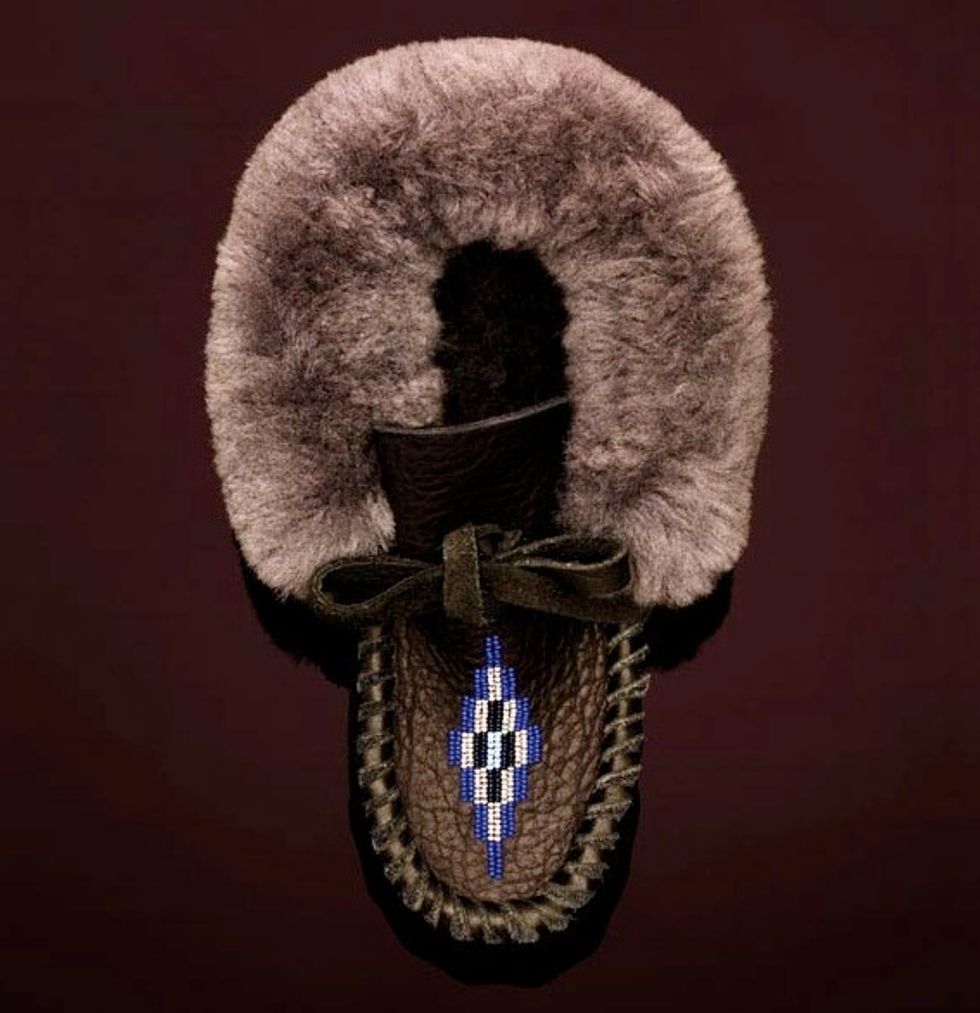 The Bowein
The hip indie type is ever on the chase for obscura. Handcrafted by a NNative American artisan with a Rapunzel mane in the forests of Southern Oregon, these buffalo-leather old war horse moccasins originate from a design tradition so antiquated they are practically mythological. You'll find these beaded treasures, from Levi's made here collection, on only the most earnest hipster's hooves. // $198 at Levi's (Union Square).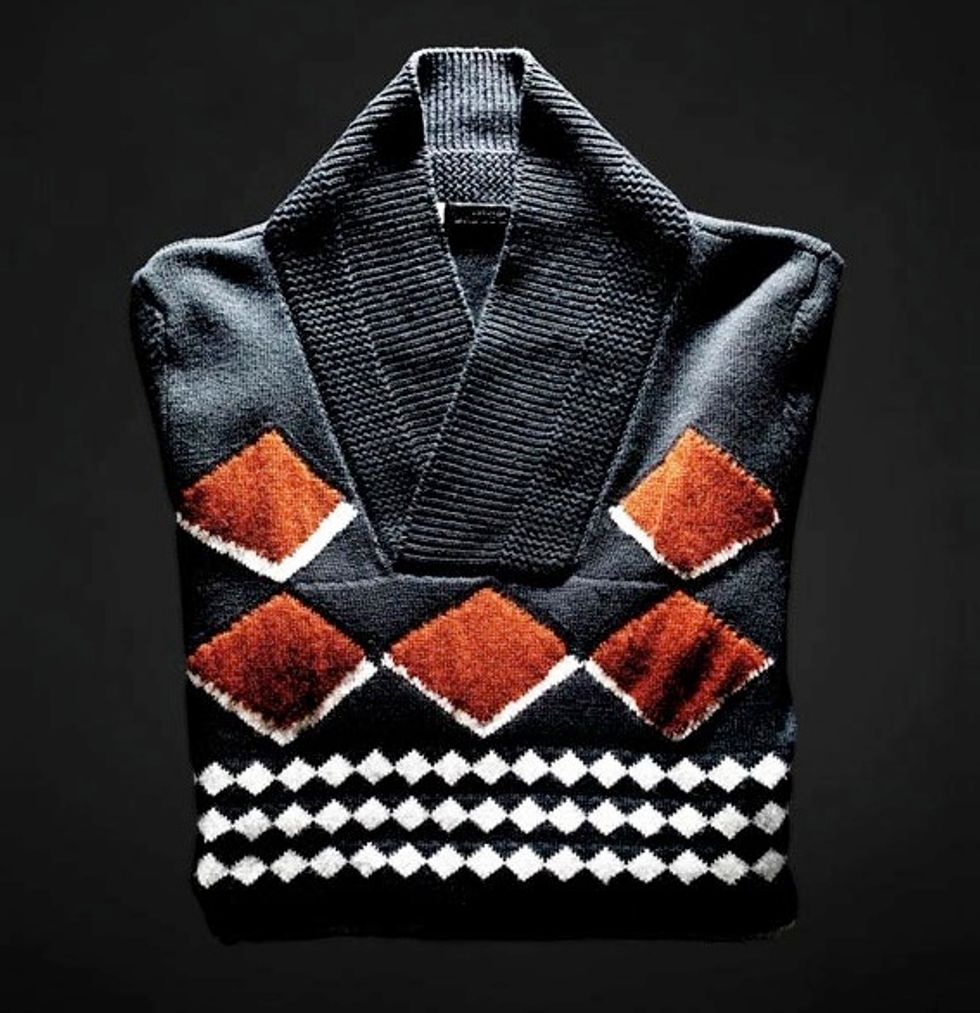 The Traina
Flattering, neck-warming, timeless, lush: A cashmere shawl-neck sweater is the one. Burberry Prorsum's exploded fair isle knit in dark racing green is perfect for the peacock unafraid to show his feathers. // $1,595 at Burberry (Union Square).

This article was published in 7x7's December/January issue. Click here to subscribe.