In my La Lengua 'hood (from 24th and 30th Streets, between Mission and Guerrero, for those not familiar), there's no dearth of dive bars, Latin clubs, tacos, and secret places you can still score Four Loko. Drop by the Knockout for an evening to be bombarded by awesome live music, gorge on delectable goodies from Blue Plate on date night--there's plenty to do.
---
But what about when I want to just mellow out and lean against a bar with a damn good cocktail in my hand? Thankfully, the Royal Cuckoo has landed right on Mission St. (R.I.P. Belinda's), slinging said cocktails and vintage tunes in a super cozy, Edison bulb-lit space that is already starting to feel like a second living room down the street from my own.
Bouncing off the bar's maroon, taxidermy-adorned walls are the sounds of owner Paul Miller's quirky record collection--one night, the bar was grooving to Leonard Nimoy. Eschewing the common jukebox or DJ set up, Miller's LPs live in a dark corner behind the bar, but patrons can request music via an old library card catalog (where he's catalogued his entire collection of soul, funk, jazz, tropicalia, surf, movie soundtracks and more) in the back by writing a reference number down and passing it to the bartender. And it's a steal at $1 or $2 per A or B side.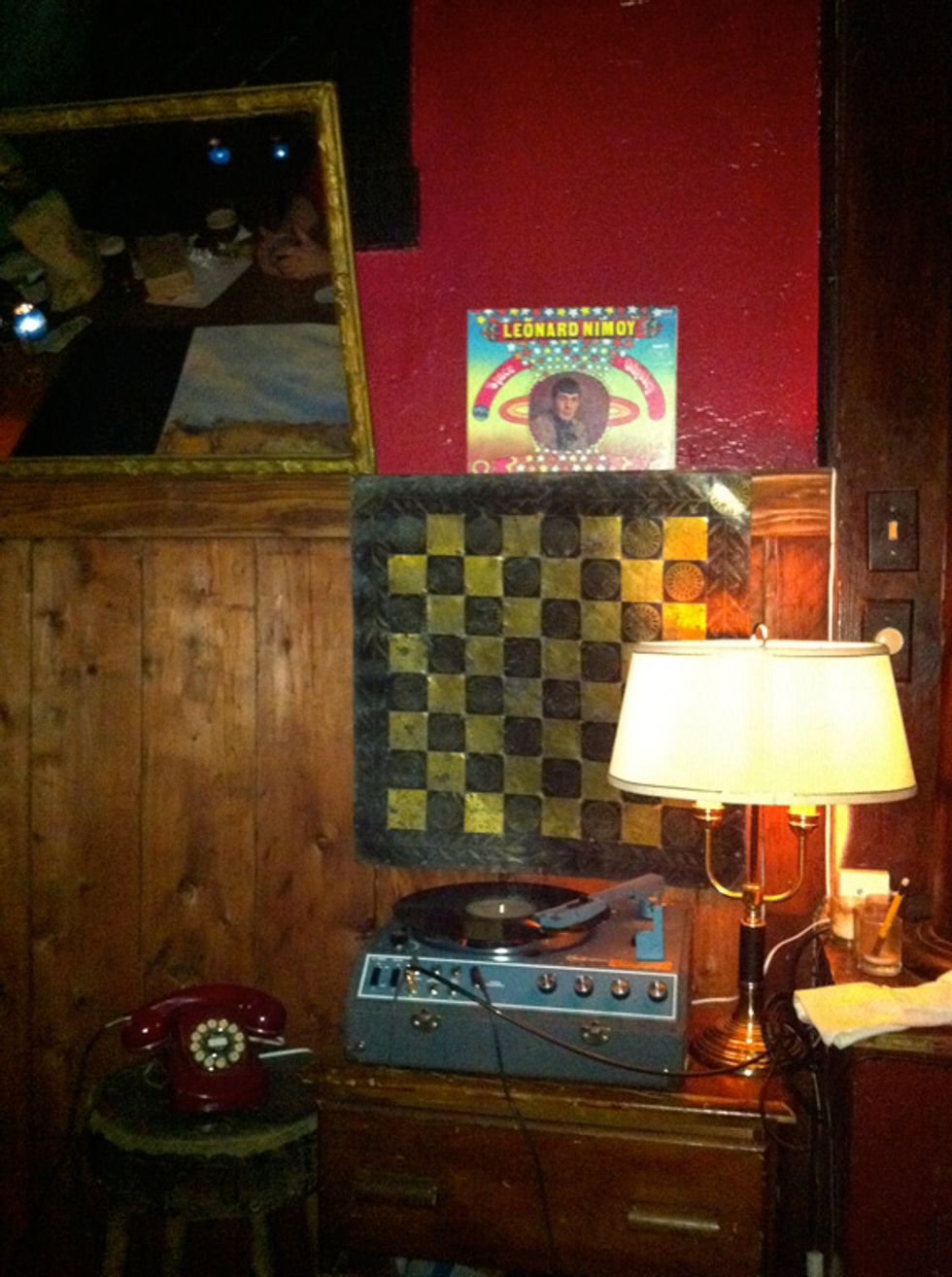 They've got good stuff in bottles (Negra Modelo, etc.) and draughts run the gamut from Pabst to Pilsner Urquell to Chimay, and more. Yummy classic and seasonal cocktails like the Red Margharita (Corralejo, agave, Cointreau, lime and pomegranate), Royal Cuckoo Gin & Tonic (209 Gin, lime, bitters, tonic, sugar and cucumber) abound, and when I need to satisfy my sweet tooth, the Danish Daisy (Reyka vodka, cherry heering, sugar and a lemon twist) delivers. They range from $8-11 and don't take hours to reach your lips. Grab a barstool or one of the vintage church pews lining the wall, unwrap a burrito from Cancun, take a sip and relax.
And what of the bar's moniker? Miller, who got his start at and honed his skills at Bruno's, Cafe Du Nord and Chez Spencer (where he still runs the bar), says one of his earliest memories was an old watering hole down in Long Beach, now extinct, with the same name: "It was the first place I was ever conscious of where kids weren't allowed. My gramps hung out at this place called the Royal Cuckoo on Daisy Avenue. He had one leg and would sit at the bar with a transistor radio and take bets on horse races all day. My dad would go in to visit with his old man and leave us kids in the car and I'd be waiting there for him, just staring at the Royal Cuckoo."
It's really a 180-degree switch from the mariachi music-blasting hangout that Belinda's once was, from the clientele to the atmosphere, but it's not hard to find exactly what Belinda's had going on just up the street. "Everyone tells me the bar got here just at the right time, because there's no place like this in the area," says Miller. Welcome to the neighborhood, Royal Cuckoo!
3202 Mission St. @ Valencia, (415) 550-8667, www.royalcuckoo.com.