A day spent on Angel Island is a day well spent. This one of the most historically interesting parks in the State of California, as well as offering (arguably) some of the best views available in any metropolitan area anywhere in the world. Yet I would venture to guess (based on my limited polling of friends and acquaintances) that fewer than one in six that live in the Bay Area have ever set foot on it. This is partly because it takes a little more effort to get there, being an island and all.
---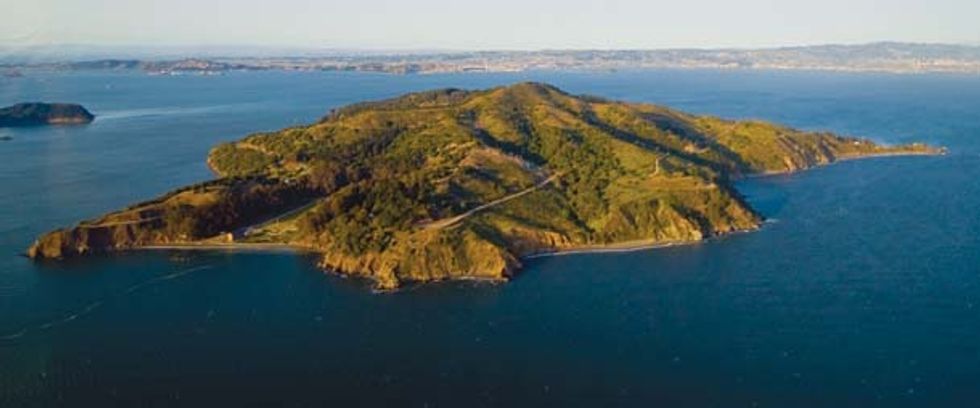 There are two ferry options that offer access to this jewel of a destination. A year-round service is offered from Tiburon, CA in Marin County, another destination well worth visiting on a bike (as we detailed back in December in The Ultimate Sunday Ride: Paradise Loop). The Angel Island-Tiburon Ferry has offered scheduled service for 54 years and welcomes bikes. Note that the ticket price includes park admission and there is $1 extra fee per bike, and park rules require that you wear a helmet. From mid-May to the end of October, ferry service from the East Bay is offered with departures from Jack London Square in Oakland and Alameda.

However you choose to arrive, having a bike gives you much greater flexibility as to how much of the island you can visit. There are a number of historic areas, some restored, and some in decay. These include some majestic officers' quarters  fronting a parade ground on the southwest side dating from the civil war, the renovated Angel Island Immigration Station (also known as the Ellis Island of the West), where thousands of Chinese were processed and interned starting in 1910. Details about these attractions can be found at the State Parks website.




The island is encircled by two main roads. The lower is mostly paved and the upper mostly not. A double loop of the two yields about eleven miles of riding, but you'll probably do more meandering around all the interesting spots, especially amongst the ruins of the East Garrison. At the upper road's Southeastern point, overlooking the Coast Guard station on the point, are bike racks (bring a lock) at the trailhead to the summit of Mt. Livermore, which was recently restored to its pre-Cold War height (it was cut down to provide a radar platform for the Nike missile that was placed in the fifties). The ascent gives exceptional views of the entire North Bay and shouldn't be missed. There is food available in Ayala Cove at the ferry landing, but packing a lunch gives you an almost limitless number of options for a superb picnic spot.