With rising food prices in San Francisco, it's hard to imagine anything filling, delicious, and unique costing under $5.  A bagel with cream cheese, a slice of pizza, a Mission Dog, or a tamale (if somehow you track down the Tamale lady in a bar on a Saturday night) are just about your only options.  While tacos are the cheap-and-easy standard, you may be missing out on a real treat: Pupusas. A traditional Salvadoran dish made of thick corn tortillas and filled with cheese, beans, and pork, they're grilled and topped with curtido (pickled cabbage slaw much like kimchi) and a tomato-pepper salsa roja.  At one to two dollars apiece, you can enjoy these hot, cheesy pockets with a creamy glass of Horchata or a cold beer without breaking the bank. And finding a good pupusa is as easy as a walk through the Mission, where I gathered a list of San Francisco's tastiest pupusas. 
---
Balompie Café: 3349 18th St. (pictured above)
Their traditional pupusas are often considered the best in San Francisco.  With 17 different variations to choose from, you'll never get sick of their selection. The chicharron (shredded pork), loroco (tangy vine blossom), camaron (prawn), or vegetarian (spinach, mushrooms, and carrots) are some of the most popular choices, and come with a mixture of Monterey jack and traditional cotija cheese tucked inside. Enjoy your pupusa with the classic sides: Pickled vegetables, salsa roja, and curtido.
La Santaneca: 3781 Mission St.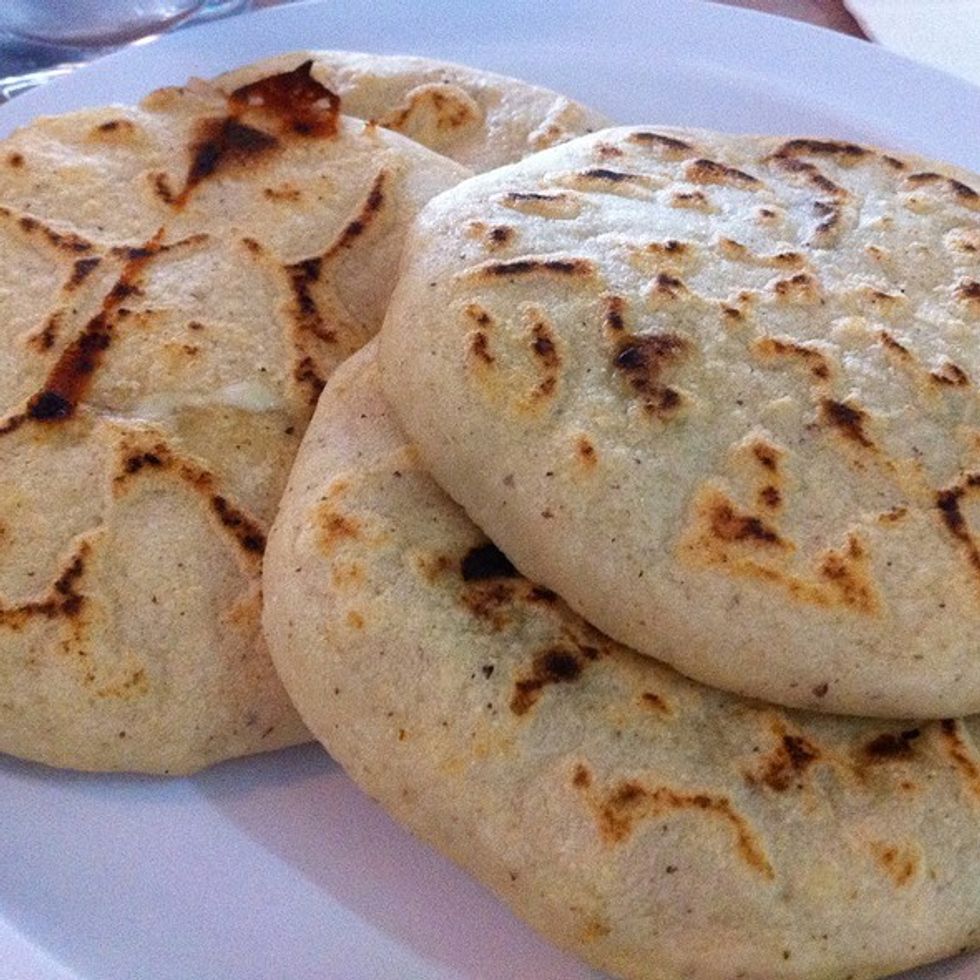 From Foodspotting user Natasha



La Santaneca sticks with authentic, simple pupusas of cheese, beans, and pork, but make them to utter perfection. You can watch the women in the kitchen as they pat out and grill pupusas, creating a slightly crispy shell enveloping its hot, delicious filling. These simple, cheesy treats are balanced perfectly by the acidic curtido and the spicy salsa.
El Zocalo: 3230 Mission St.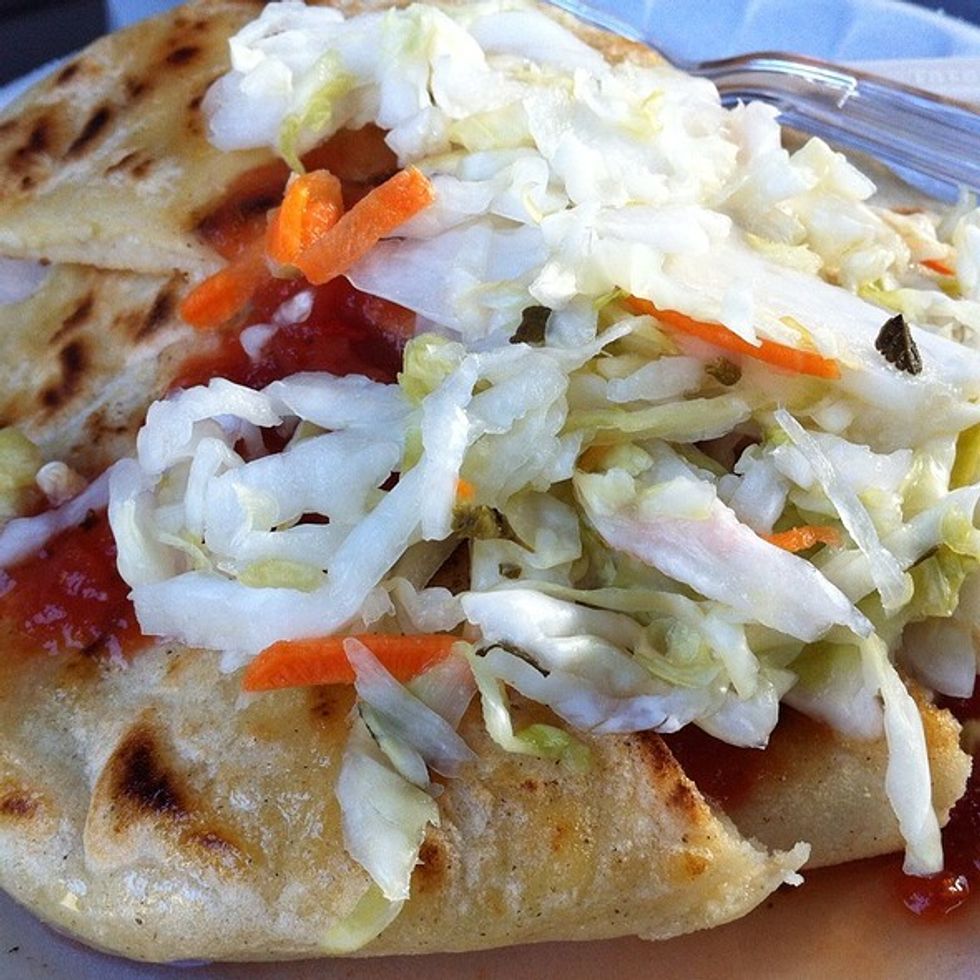 from Tastespotting user shemagnifique



A favorite spot for local families or late-night Mission bar-hoppers, El Zocalo is known for their thick, fluffy pupusas and cheap beer, and is open until 3 am (bonus!).  Their pupusas can be ordered with either corn or rice flour and are filled to the brim with meat and cheese. Their more obscure versions are worth a try too: Feta and loroco, or zucchini and loroco. They also come with complimentary fresh chips and salsa to calm your late night cravings. 
Sun Rise Restaurant: 3126 24th St.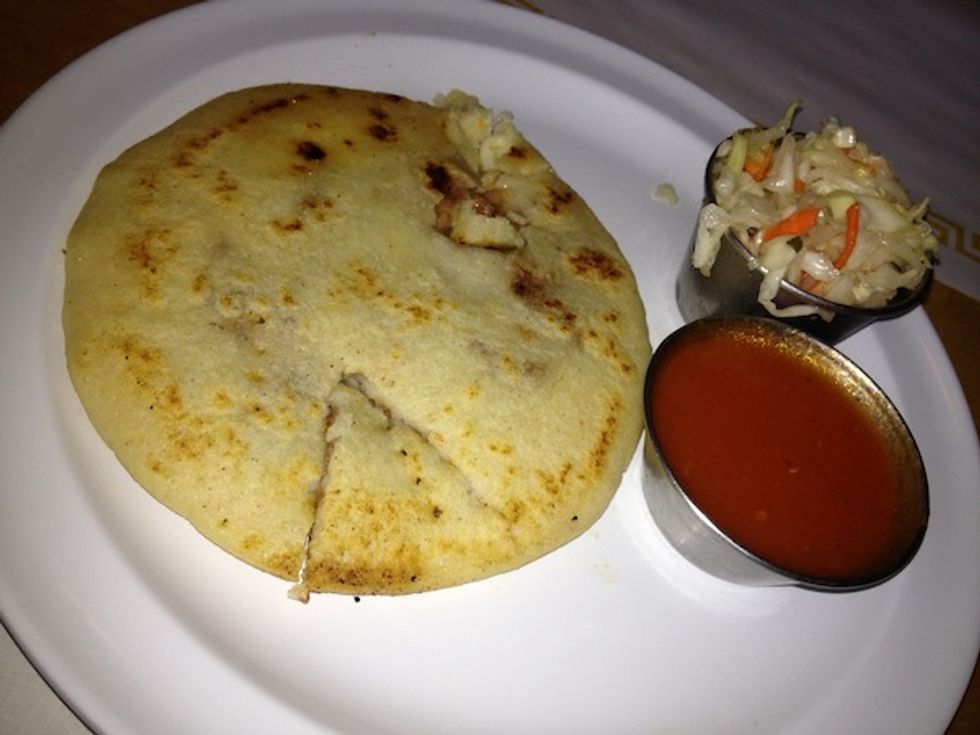 Vegetarians and vegans, rejoice! Pupusas aren't just for dairy-loving carnivores. Sun Rise, along with their traditional pork and cheese pupusas, serve up an excellent vegan version filled with beans and loraco, spinach, or zucchini. 
El Salvador Restaurant: 2278 Mission St.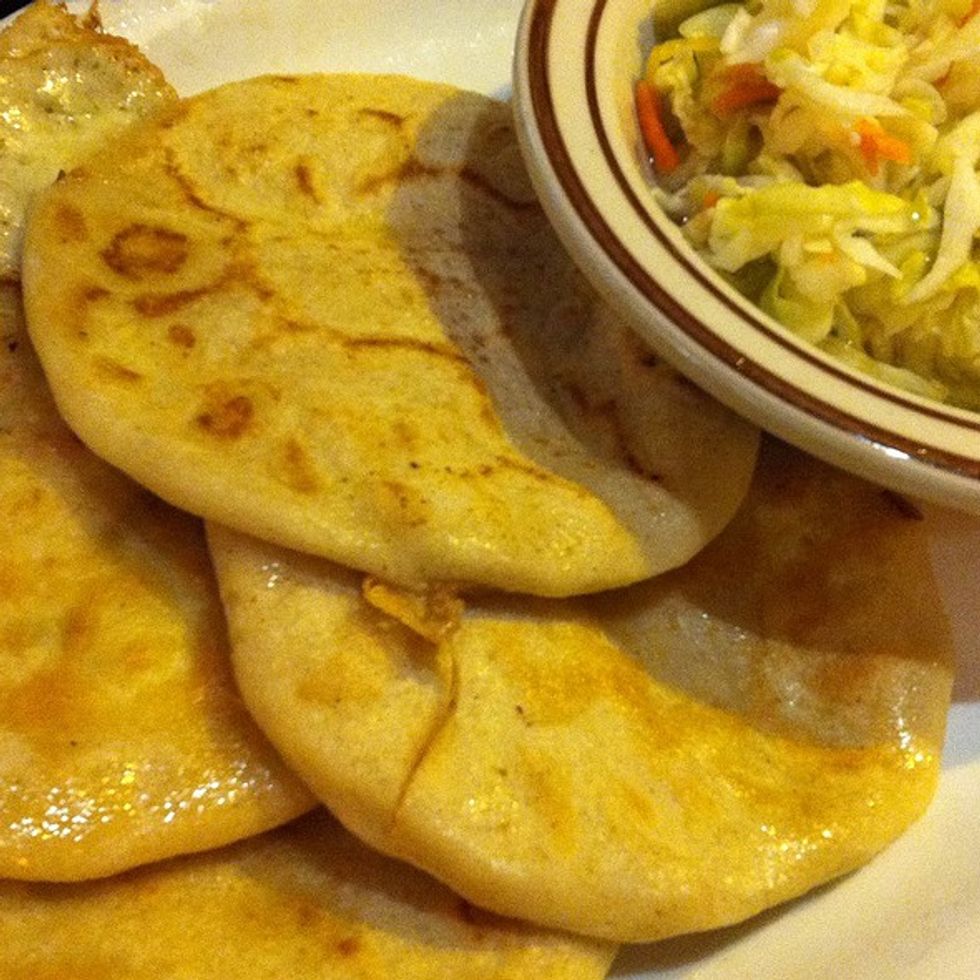 from Foodspotting user Jonathan B.



Just try walking past this Mission spot without being enticed by the smell of freshly grilled pupusas.  A grill right outside the restaurant sells pupusas at 2 for $5, making it nearly impossible to say no on a cold SF night. These hot pockets of cheese, meat, or veggies are made from scratch and taste completely homemade. Cheap and authentic, this place is a must-visit on a pupusa crawl.
Where are your favorite pupusas in SF?