It's raining, hovering in the 50s and it's … June? This calls for therapy—of the delivery-pizza kind. A cardboard box filled with a steamy, cheesy, salty, heart-clogging-yet-lifting cure for everything that ails you. But who to call?
---
Glad you asked. Yesterday at 7x7's offices, we brought in seven of some of the most popular delivered pizzas based in different neighborhoods around town.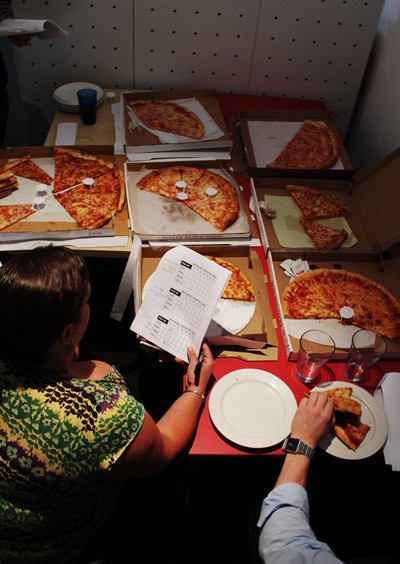 For the record, we tried for 10, but Villa Romana—which my very delivery-pizza-educated friend thinks is the best secret in SF—Pizza Orgasmica and Victor's weren't able to deliver at the last minute. Yes, there are plenty more options out there, such as Amici's, Serrano's and Seniore's (we heard rumor that Nate Appleman used to order from here) and more, but in the name of sanity, we had to draw the line somewhere.
To make this all official, we called in three of the city's top pizza chefs to help judge a blind taste test. Below are the shocking results. (Disclaimer: At no point was anyone drunk when they did the tasting, which, when determining the deliciousness of a delivered pizza, isn't necessarily a good thing.) Our order: A large cheese. The judging categories: Crust, Sauce, Cheese, Slice Overall.
The esteemed judges: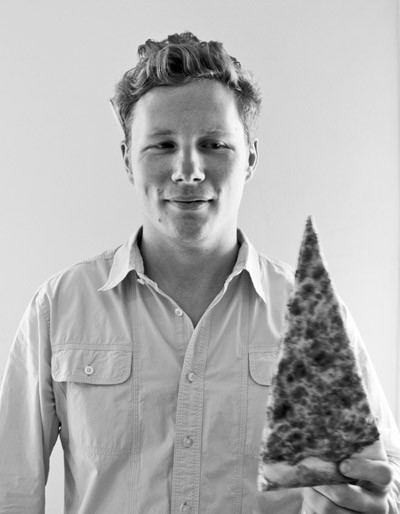 Chef Thomas McNaughton, Flour + Water
Go-to delivery pizza: The restaurant's kitchen because he lives above it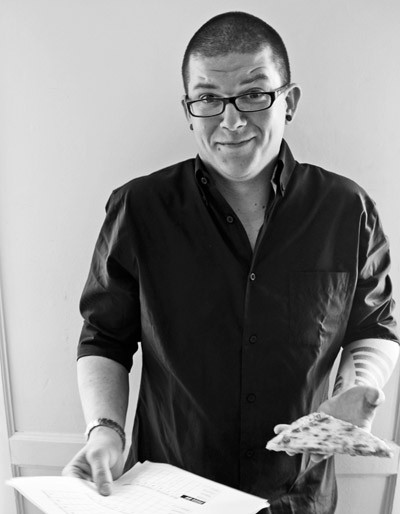 Chef Brandon Wells, Pizzeria Delfina
Go-to delivery pizza: Avellino ("My wife is the one who orders pepperoni from here. You think I ever want more pizza?")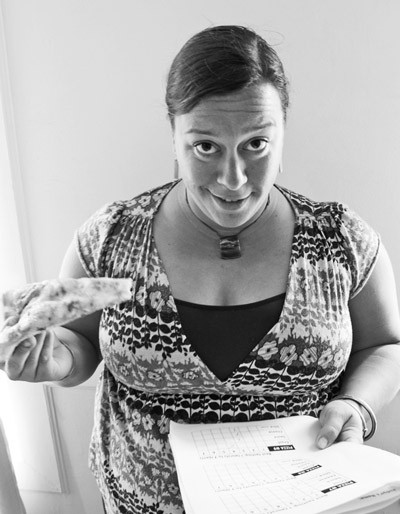 Chef Liza Shaw, formerly of A16
Go-to delivery pizza: Victor's ("I liked the Zorba.")
Senior editor Sara Deseran, 7x7 (that would be me)
Go-to delivery pizza: Marcello's 

THE RESULTS: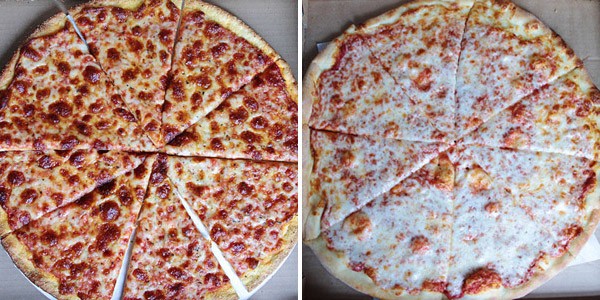 1st place: TIE! Paxti's and Za Gourmet
Paxti's Chicago Pizza (Hayes Valley, Marina, Noe Valley)

We ordered a thin-crust from the Hayes Valley location of this deep-dish mainstay. With its "dense, cornmeal crust," the judges felt this pie stood out from all the others, which made it slightly unfair. But the "sweet sauce" and "overall flavor" and balance got it relatively high marks.

Za (Russian Hill)
Meanwhile, biting into a slice of Za, one judge thought that this pizza had "too much garlic and oregano," while another one liked it for these very reasons. Its thin, chewy, irregular crust and zippy sauce were appealing to most. It also had a touch of cornmeal, which led the judges to believe, considering Paxti's tie, that maybe cornmeal is the shhhh … secret ingredient to success!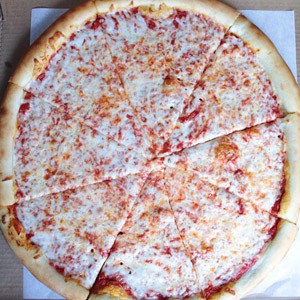 2nd Place: Marcello's (Castro)
"Nice acid in the sauce, nice ratio of sauce and cheese too." Three judges deemed it the best sauce of all the pizzas, but the worst crust—"dense and uniform."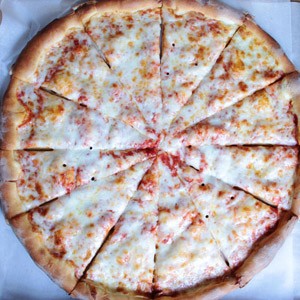 3rd Place: North Beach Pizza (North Beach, Haight)
"Well-seasoned," said one judge. "It definitely has the most salt," agreed another. "It's light, all really uniform," one noted, which in the eyes of a pizza chef might be a flaw but in the eyes of a different beholder could be a good thing.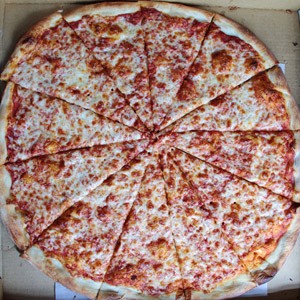 4th Place: Escape from NY (Fi-Di, Haight, Castro, Russian Hill, Mission, SoMa)
Ordered from the Haight location, this pizza was deemed the "best looking" of the bunch—from afar at least. While one judge who didn't grow up on the East Coast thought this was a salty, dry disaster, another chimed in that it was his favorite because, "It reminds me of South Jersey where I grew up," proving that you can't separate the pizza from the nostalgia.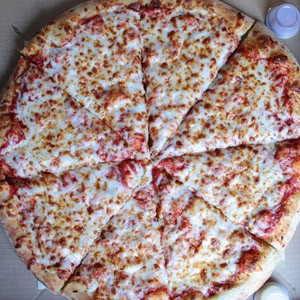 5th Place: Nizario's (Inner Richmond, Castro, North Beach)
With darker brown speckles on the cheese, this pizza was deemed to be more processed, perhaps with a drier cheese. "Poofy, needs salt," said one judge. "Like Pizza Hut!" said another. Another wondered, "Is this the kind of pizza made on a conveyor belt?"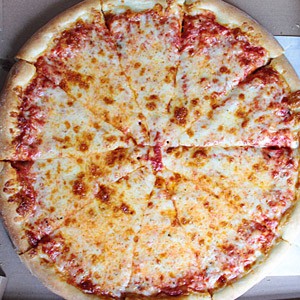 6th Place: Cybelle's (Castro)
This pizza, which comes from the Castro location—one of a few independently-owned Cybelle's franchises town—had a very "strange blend of cheese." "Could it possibly have Cheddar on it?" one judge wondered after looking at the streaks of orange. Another rated this as the worst crust out of all seven, while one gave it the lowest ranking for three out of the four categories.