It's a photography hat trick in the San Francisco art scene this week.
---
Philip Jarmain: American Beauty: The Opulent Pre-Depression Architecture of Detroit, at Meridian Gallery
Canadian photographer Philip Jarmain has been documenting the demise of Detroit's early twentieth-century architecture since 2010. The series of large-scale photographs, installed on three floors of the Meridian Gallery, illuminate the opulence of a pre-recession era, when the city was still humming with industrial prowess. Though the images of empty public buildings seem haunting, the exhibit is a celebration of the historical and current state of one of America's great cities.
American Beauty: The Opulent Pre-Depression Architecture of Detroit runs from September 7 through October 20 at Meridian Gallery 535 Powell Street.
Richard Learoyd: The Outside World, at Fraenkel Gallery
To create his exquisite portraits, Richard Learoyd uses an unconventional photographic method, called camera obscura or "dark room" in Latin. The giant camera exposes the photographic paper in one room, while the subject sits in the adjacent room, separated by a lens. Because light falling on the subject is directly focused onto the photographic paper without interrupting the film negative, the final product is nearly void of film grain.
This exhibit features about 15 black and white images from when the photographer ventured outside his studio with a portable camera obscura to capture the English countryside.
The Outside World runs from September 12 through October 26 at Fraenkel Gallery, 49 Geary Street, 4th Floor.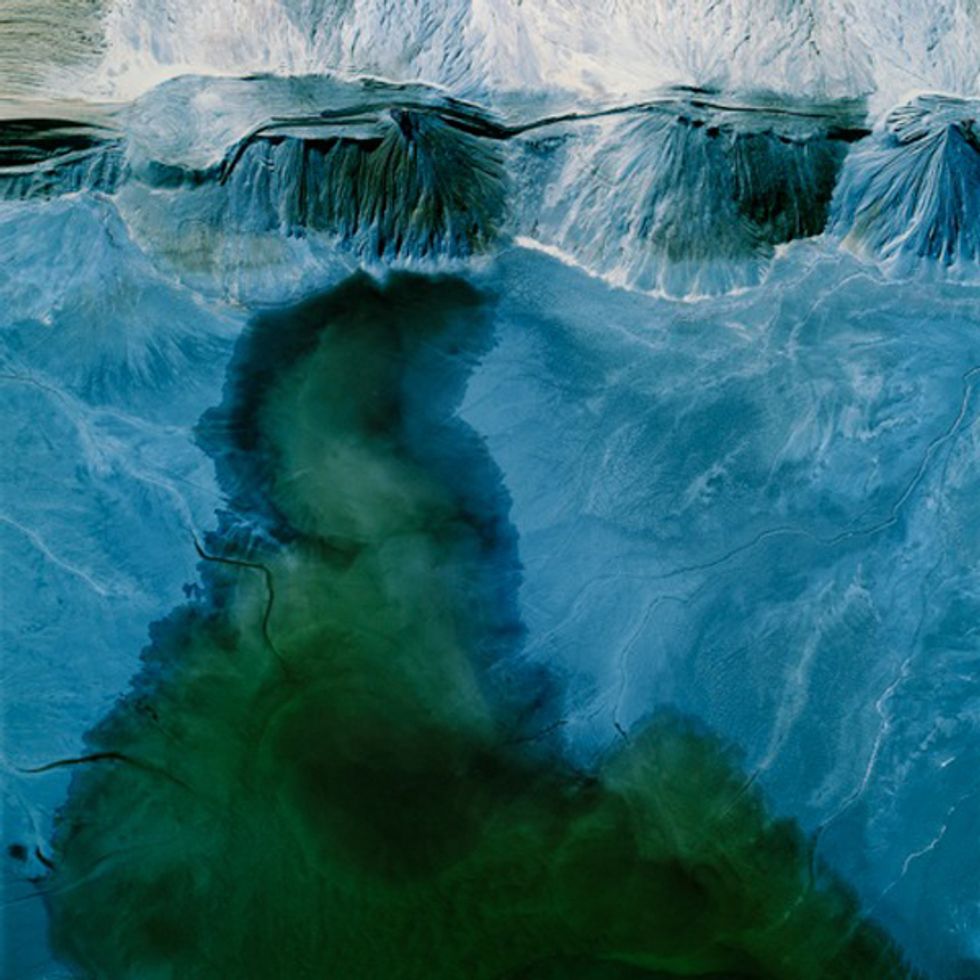 David Maisel, The Mining Project (Butte Montana 9), 1989, Archival Pigment Print, 2013, 48 x 48 inches, edition of 5
David Maisel: Mining, at Haines Gallery
David Maisel has been documenting the relationship between nature and humanity for three decades. With his first project, The Mining Project (1989), Maisel experimented with color and scale. With American Mine (2007-present), he focused on mines situated along the Carlin Trend in northeastern Nevada. 
Mining features a selection of aerial photographs from both undertakings, exposing the radical changes in the earth's landscape resulting from the extraction of natural resources. Mining coincides with the release of the photographer's new monograph by Steidl, Black Maps: American Landscape and the Apocalyptic Sublime.
Mining runs from September 5 through October 26 at Haines Gallery, 49 Geary Street, 5th Floor. The gallery will host a conversation between Maisel and Julian Cox, chief curator at the
Fine Arts Museums of San Francisco, at 5:30 p.m. on 
Thurs. 9/26.