You've probably driven through Petaluma hundreds of times, but have you ever pulled off Highway 101 to have a look around? There's more to this city than farmland and happy cows.
---
Lagunitas Brewing Company
Petaluma is hard to miss, a straight shot on 101, 30 or so miles north of the Golden Gate Bridge. Keep your eyes peeled for the Old Redwood Highway exit and head for Lagunitas Brewing Company. Brewery folks offer free tours seven days a week, many of which include tastings. The TapRoom has a munchies menu including the likes of nachos, Panini sandwiches and house made beer ice cream between cookies.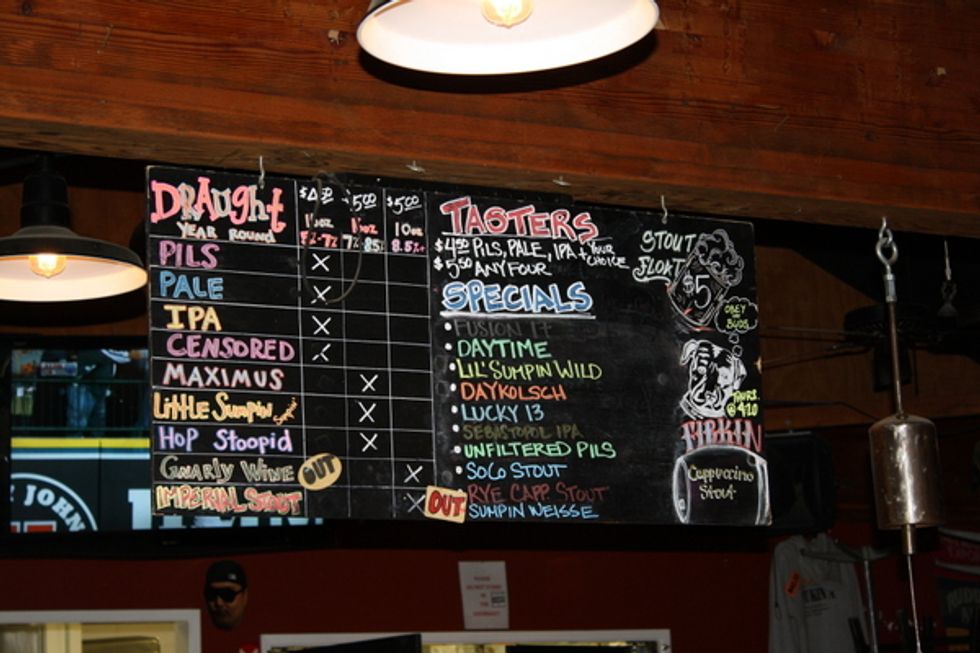 Lagunitas TapRoom
There's live music every day the TapRoom is open and the Beer Sanctuary is a great space to relax and listen on a sunny day. Special shows take place in the LaguMiniAmphitheaterette. Look for canine regular Kobi hanging out on the grass there. Throw the ball for her a few times in between sips and you'll have a new best friend. The TapRoom is open Wednesday-Friday, 2pm -9pm, Saturday and Sunday, 11:30am-8pm. 1280 N. McDowell Boulevard, 707.778.8776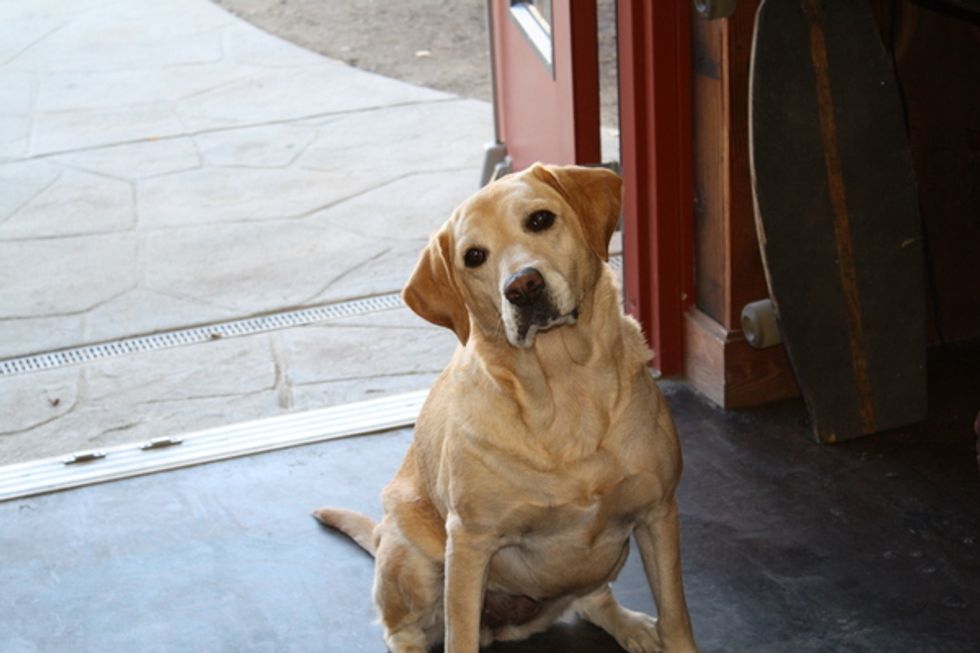 Kobi at Lagunitas Brewing Company
Head Downtown
Petaluma has a busy but charming downtown worthy of some walking time. It's loaded with an assortment of shops and restaurants and easiest seen on foot. Just pull over on Petaluma Boulevard North when you see an open spot on the street. If you're hungry grab pizza or salad at Rosso Pizzeria + Mozzarella Bar. If you're in the mood for something sweet, pop into Lala's Creamery. All of the ice cream is made by hand in small batches in this old fashioned ice cream parlor and soda fountain. 134 Petaluma Boulevard North, 707.763.5252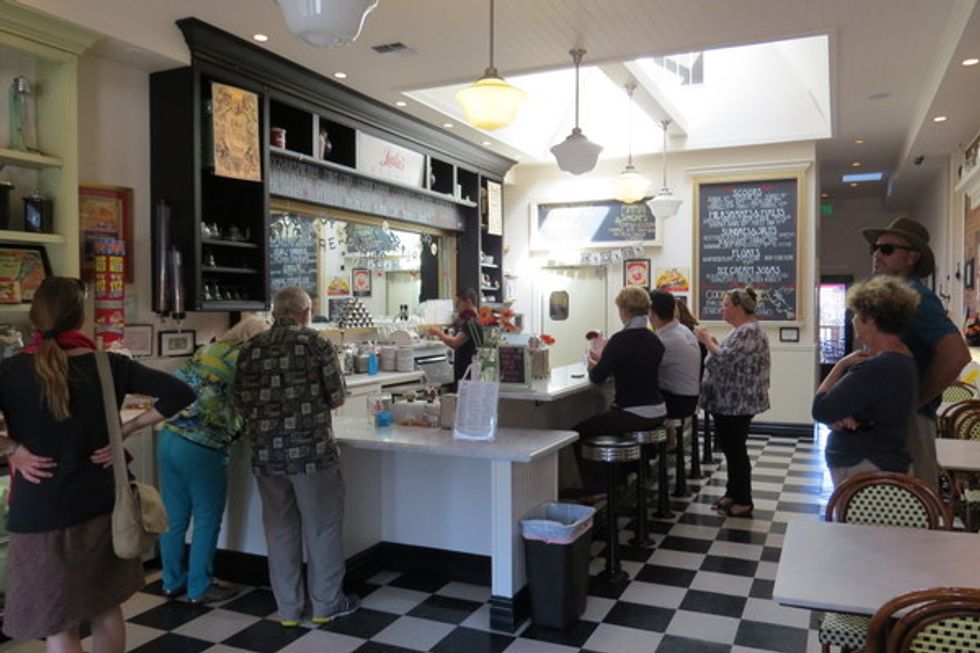 Lala's Creamery, Downtown Petaluma
Petaluma Creamery
It's easy to forget as you wander downtown, that Petaluma is dairy country. But a vivid and tasty reminder can be found just a couple blocks away on Western Avenue. The Petaluma Creamery was founded in 1913 by a group of dairy farmers. A hundred years later, it is the home of Spring Hill Jersey Cheese. Milk from local dairies is brought to the Creamery to be processed and turned into all those wonderful things that start with milk, like cheese, butter and ice cream.
Tours of the historic building and some of the more modern equipment it now uses to work its milk magic are offered Monday through Friday, by reservation. Ever wonder how they make those perfect little butter chips? Find the answer at the Creamery. Do you know the difference between white and yellow cheddar cheese? You will by the end of your tour. There are some specific dress code rules you need to know before you go. Pants and closed-toed shoes are required. No jewelry, and no cameras or phones are allowed in the Creamery plant.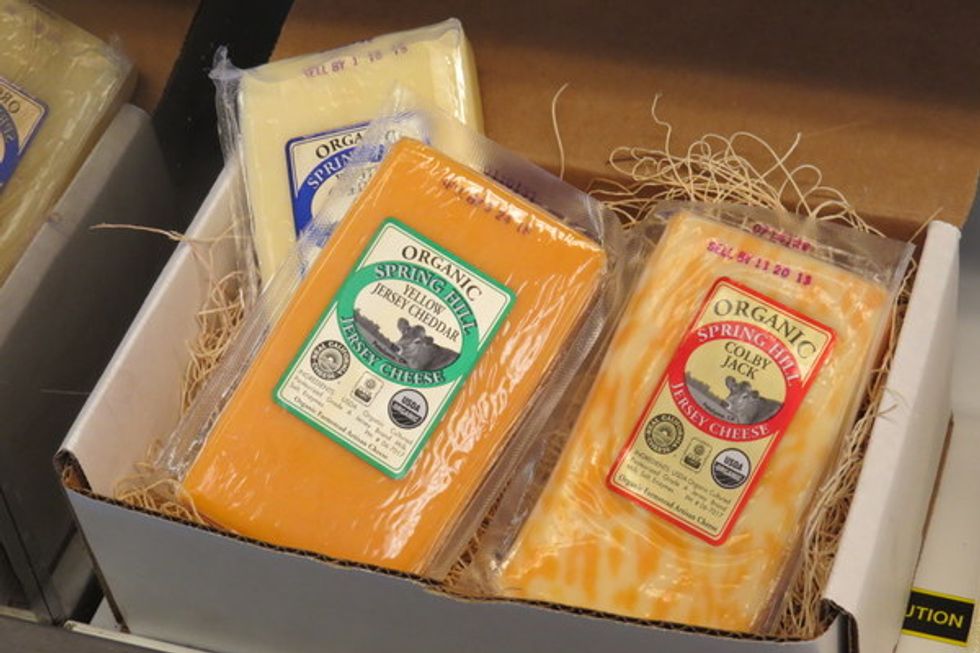 Spring Hill Jersey Cheese at the Petaluma Creamery Store
The tour ends in the Petaluma Creamery Store where you can sample as much cheese as your stomach can hold. Save room for the home-made ice cream. Both the Blackberry Swirl and Lavender Ice Cream won Double Gold at the 2013 Sonoma County Harvest Fair. Store Hours:  Monday - Friday 6am-7pm, Saturday & Sunday 8am - 7pm,  711 Western Avenue, 707.762.9038 Creamery Tours: Adults $20, Kids, age 7-15, $10
Dana can be found on Twitter @drebmann