These days, cocktails are about as nuanced and complex as duck confit at a Michelin-starred restaurant. So it's surprising that the latest cocktail trend is not a delicate concoction in a glass, but instead a giant vat of boozy liquid served in bowls at parties. Punch is taking over the bar scene, and we're not complaining. So grab your buddies and give these unique punch bowls a try.
---
HOBSON'S CHOICE (pictured above)
At Hobson's Choice, you don't have to be dependent on your friends.  This bar gives you the option of a glass, small bowl, or regular bowl of punch, so everyone can choose the punch they prefer. The Victorian Punch is made from silver, coconut, and pineapple rums, with cranberry and pineapple juices; the Go Go Punch uses raspberry citrus and silver rums, with organic lemonade and ginger; and the House Punch, their signature blend, is crafted with silver rum, and mango, orange, and pineapple juices. 1601 Haight St.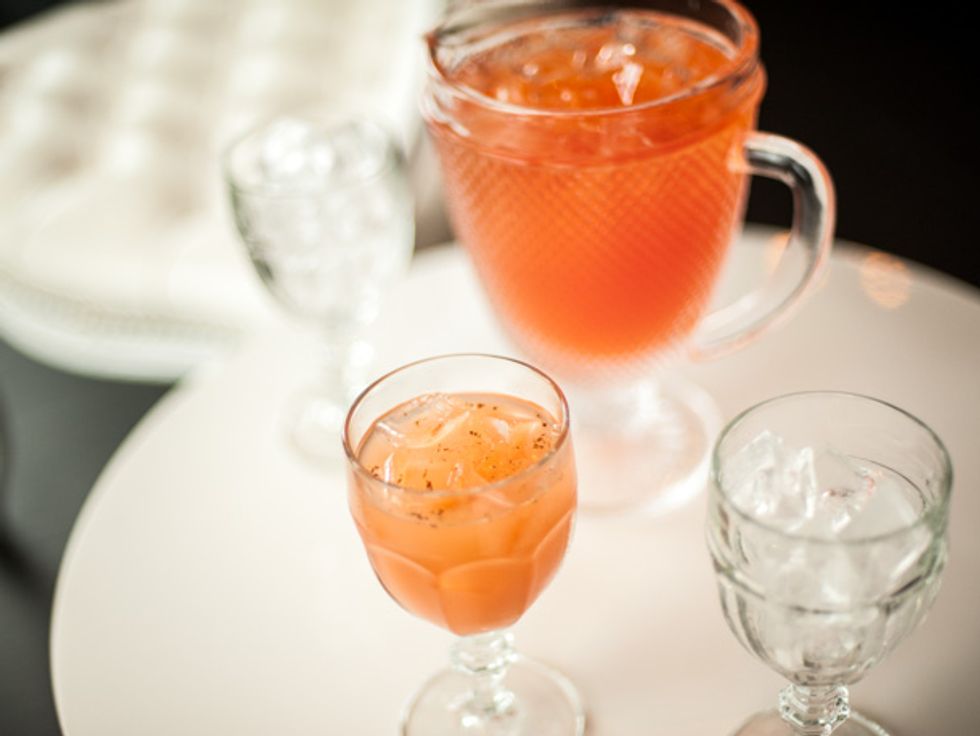 Gin Punch from Serious Eats

This new downtown bar has mirrored both their design and cocktail program on classic literary heroes. Drinks are named after characters from fictional masterpieces, such as the Leopold Bloom, Atticus Finch, Holden Caulfield, and Huckleberry Finn. But most noteworthy is their retro, on-tap punch menu, handcrafted from fresh fruits, quality spirits, and spices. Their house punch, the Hemingway's "Code Hero" Punch is made from three whiskeys, maraschino, Pimm's, earl grey, grapefruit, and lemon. Or try one of their other five seasonal punches, featuring gin, rum, pisco, tequila, or cognac. Pick your poison. 662 Mission St.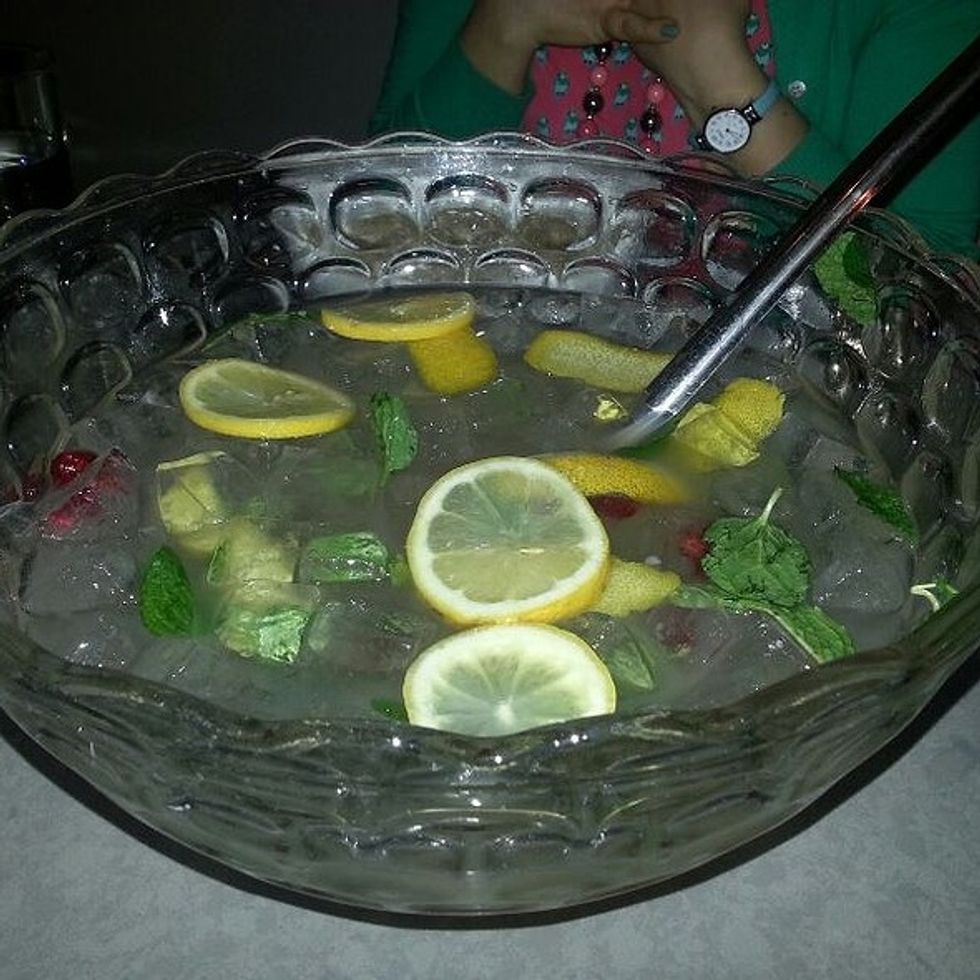 photo by Foodspotting user Susan

Much like Novela, Burritt Room + Tavern harkens back to saloon-era cocktails, giving their drinks names such as 20th Century, Mark Twain, and Knickerbocker La Monsieur. Choose from one of their three punch bowls, which each serve 6-8 guests. Their light, refreshing Gin Punch is made with Gin, Crème de Framboise, Orgeat, lemon, sugar, seasonal berries, and champagne. Or, for something a little more potent, try the Tequila Punch, made with tequila, agave, lime, Falernum, and pineapple. If you're feeling adventurous, gamble on the Punch of the Night, which is uniquely crafted each evening on the whim of the bartenders. 417 Stockton St.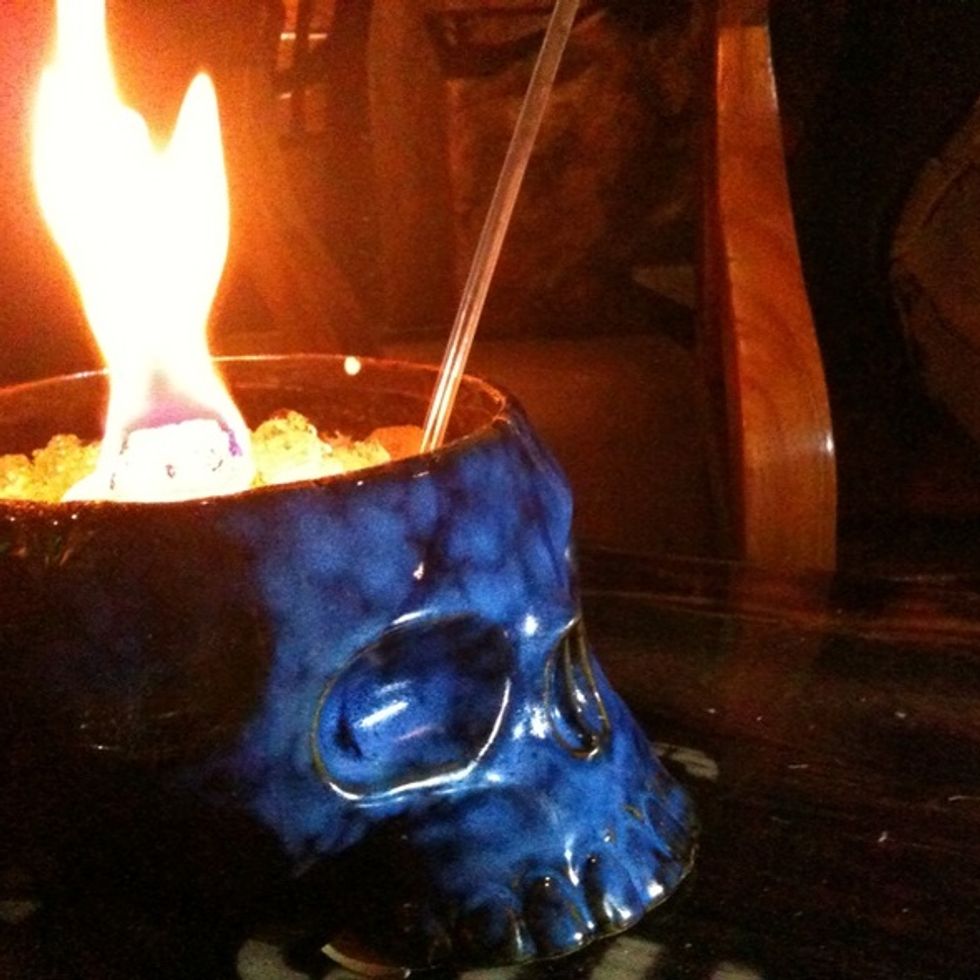 photo by Foodspotting user Sonyka

The cocktail world may just now be welcoming punch bowls into their repertoire, but tiki bar Smuggler's Cove has been mixing up large batches for awhile. This small, kitschy bar is a fixture of San Francisco, and makes some of the most unique and labor-intensive cocktails around. For a taste of the Caribbean Islands and Prohibition-era Havana, try their infamous Volcano bowl. Made with plenty of rum, and lit on fire, it's the definition of any good tiki drink. 650 Gough St.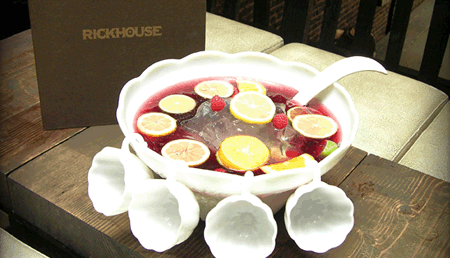 photo from Rickhouse

It may be hard to choose just one of the several bars created by the spirits geniuses behind Bourbon & Branch, but if it's a punch bowl you're looking for, then Rickhouse is your spot. Skip through their extensive menu and head straight to the array of exotic punch bowls, including a Pisco Punch, Emerald City Punch (Hendrick's gin, pear liqueur, lemon juice, sparkling wine, honey, bitters), or Fish House Punch (Appleton rum, cognac, peach liqueur, lemon juice, turbinado syrup, seltzer). 246 Kearny St.