Oddities, bookshops, and macchiatos abound in the blocks surrounding Healdsburg's well-manicured central plaza, just 69 miles north of the city. Residents and regulars of the Valencia Street corridor know that if there's a requisite ingredient to achieving the local vibe, it is artisan cult coffee.
---
Healdsburg keeps your buzz going with Four Barrel espressos and delicious homemade "oreos" at Moustache Baked Goods on the north end of the plaza. Flying Goat Coffee, meanwhile, not only makes a killer cup of joe from their responsibly sourced single-origin beans but also provides a clean, modern space should you need to bust out the MacBook.
Shoppers looking for Valencia Street's indie sensibility will find it at 14Feet, which showcases the one-of-a-kind antique and vintage furniture collection of Mike Morisette and Marne Dupere, who opened shop after a year-long Airstream voyage across the country. Here, Parisian bread carts and grandmotherly china laced with less ladylike expletives hold court with more rough-and-tumble objects such as 1940s locker room benches. More modern tastes should check out Tallulah, the home decor and accessories shop from designer Denise Trefry. It's Jonathan Adler whimsy meets Betsey Johnson frilly punk.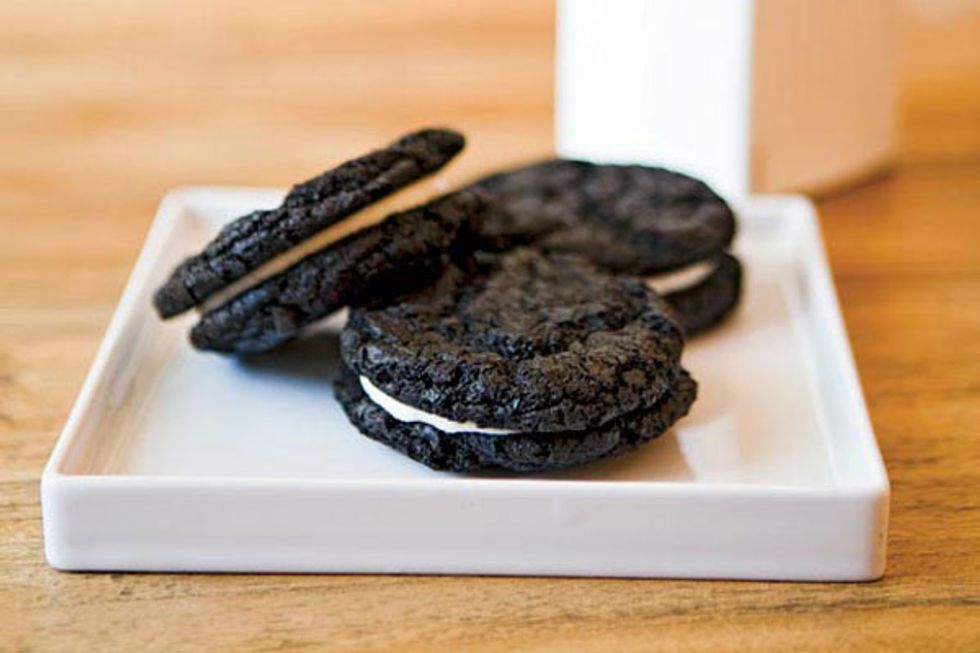 Anyone who's ever lost track of time perusing the poetry and magazines at SF's Dog Eared Books must pop into Levin & Company (707-433-1118). The small, independently owned bookstore has a well-curated selection of nicely displayed tomes, including nearly every culinary and oenological book published in the past five years.
Come dinner time, resist the urge to hightail it back to the city. Since 2008, Scopa has gained quite the following for its refined Italian dishes with the freshest possible ingredients such as rabbit Bolognese and spaghettini sugo Calabrese. In June, Scopa's sister restaurant, Campo Fina, opened just around the corner, pairing pizzas blistered in an outdoor wood-burning oven with bocce ball and local, Italian-style wines.
This article was published in 7x7's July/August issue. Click here to subscribe.