Picture color-crafted fruit plates; mouthwatering sauces enveloping crispy, fried foods; large bowls of perfectly chewy noodles swathed in chili sauce. Welcome to the dangerously delicious Instagram feed of Christing Song, aka Breadbunnie.
While it's clear looking at her images why she has become a food influencer, Christina started out just like the rest of us, obsessed with tasty eats, and even more fanatical about taking photos of her dining experiences. We sat down with the IG star to learn about her favorite eats, styling tips, and more.
---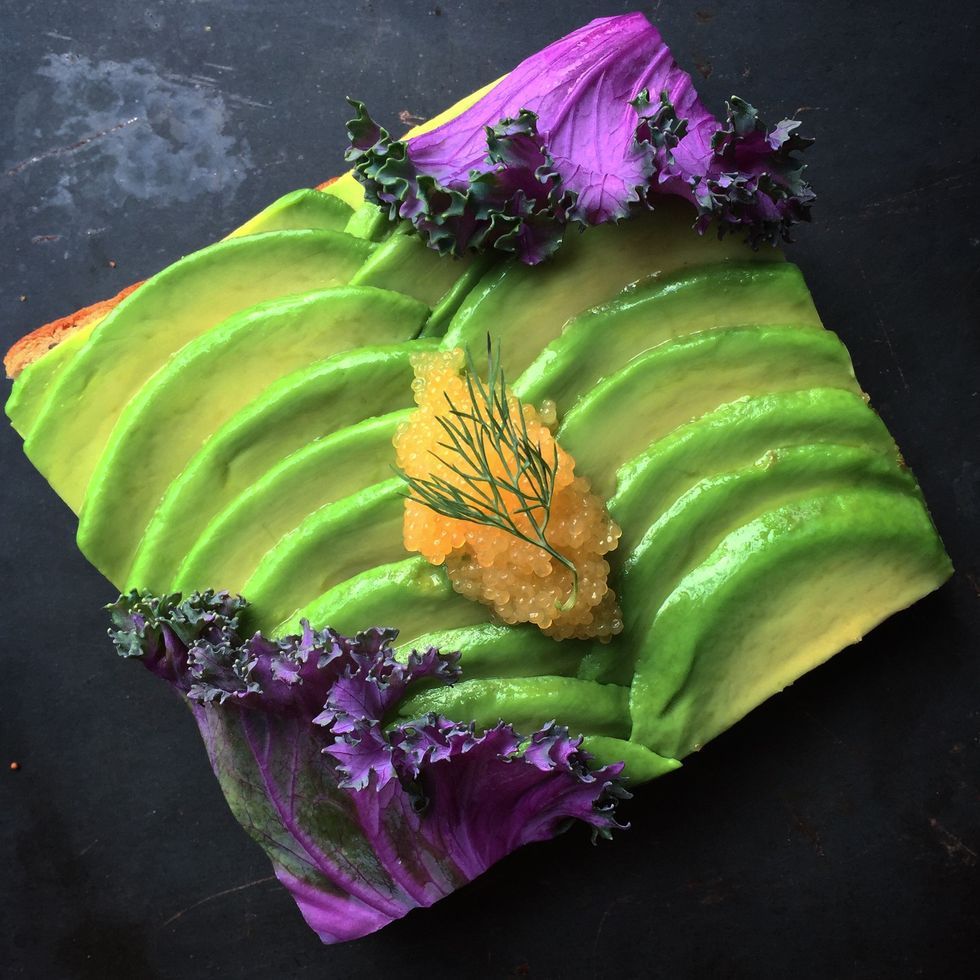 (@breadbunnie)
7x7: How did you get started with blogging, food, and photography?
CS: One evening about two years ago, I was scrolling through my Facebook page and realized 90% of my posts were related to food. Food was my life and it was apparent! However being that my Facebook account was private and only half of my friends appreciated my efforts to bombard their feed with pictures of avocado toast, I wanted to share my passion on a public platform. That night I started the @breadbunnie Instagram account. I combed through all of my favorite pictures from past meals and began posting. As the account gained traction, I found myself running out of content from my photo library. Inspired by the beautiful images that popped up on my Explorer page, I began my mission to style and shoot original material.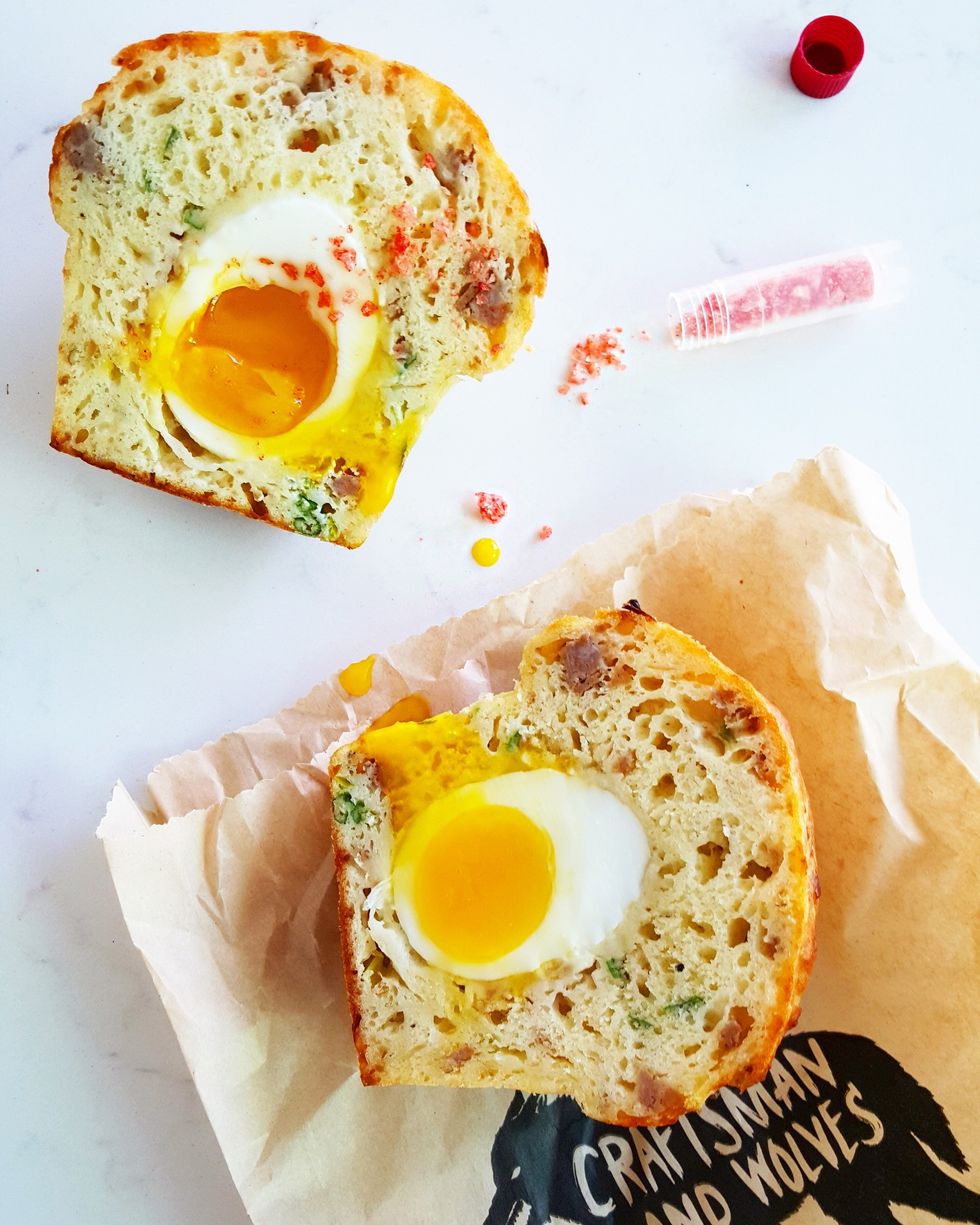 (@breadbunnie)
What's behind the name Breadbunnie?
Breadbunnie started off as a nickname given to me primarily because I teeter on both sides of the spectrum: never hesitating to overindulge but maintaining an overall health conscious lifestyle. I can't live without carbs, but I'm equally infatuated with vegetables and fruits. Life is about moderation and I try to incorporate all aspects of it, just in healthy doses.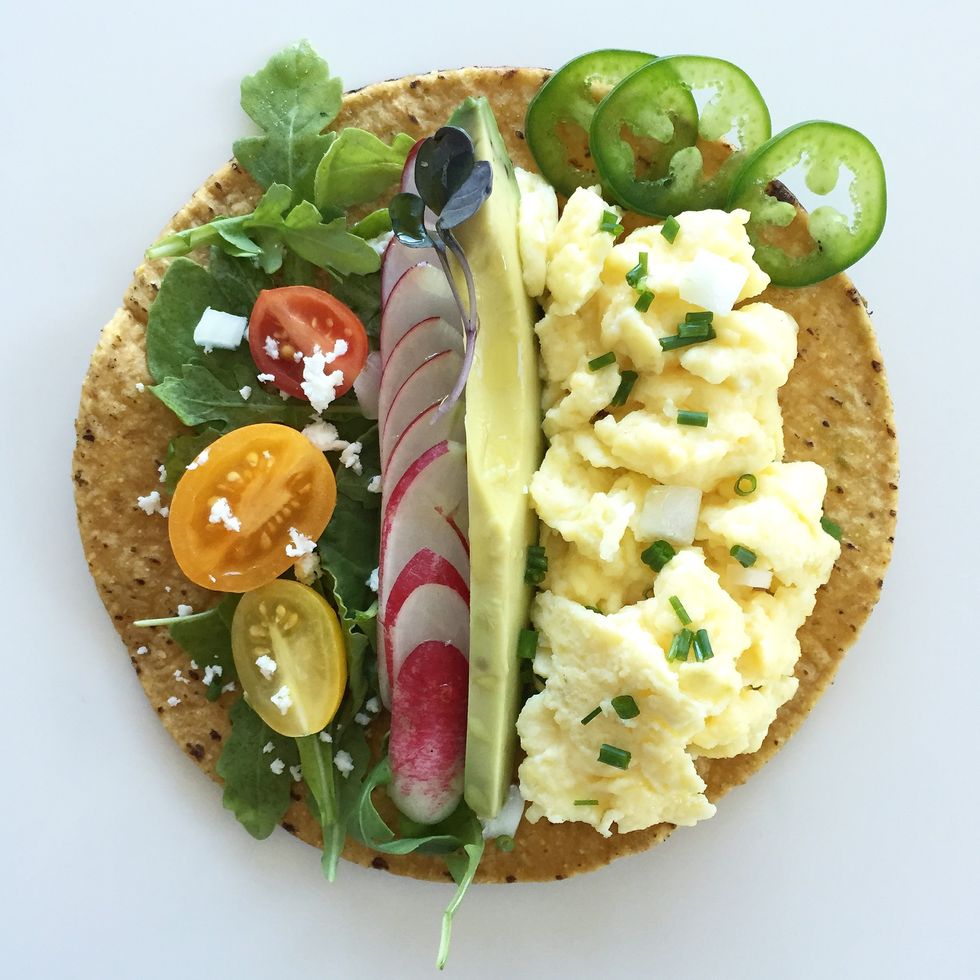 (@breadbunnie)
What does your average day look like?
An average day involves being glued to my phone (following-up on possible collaborations, scouting for restaurants with great lighting, and editing/posting photos, snaps, and stories). I try to incorporate at least one meal per day that is post-worthy. Usually that requires a little forethought on what time of the day I need to eat that meal.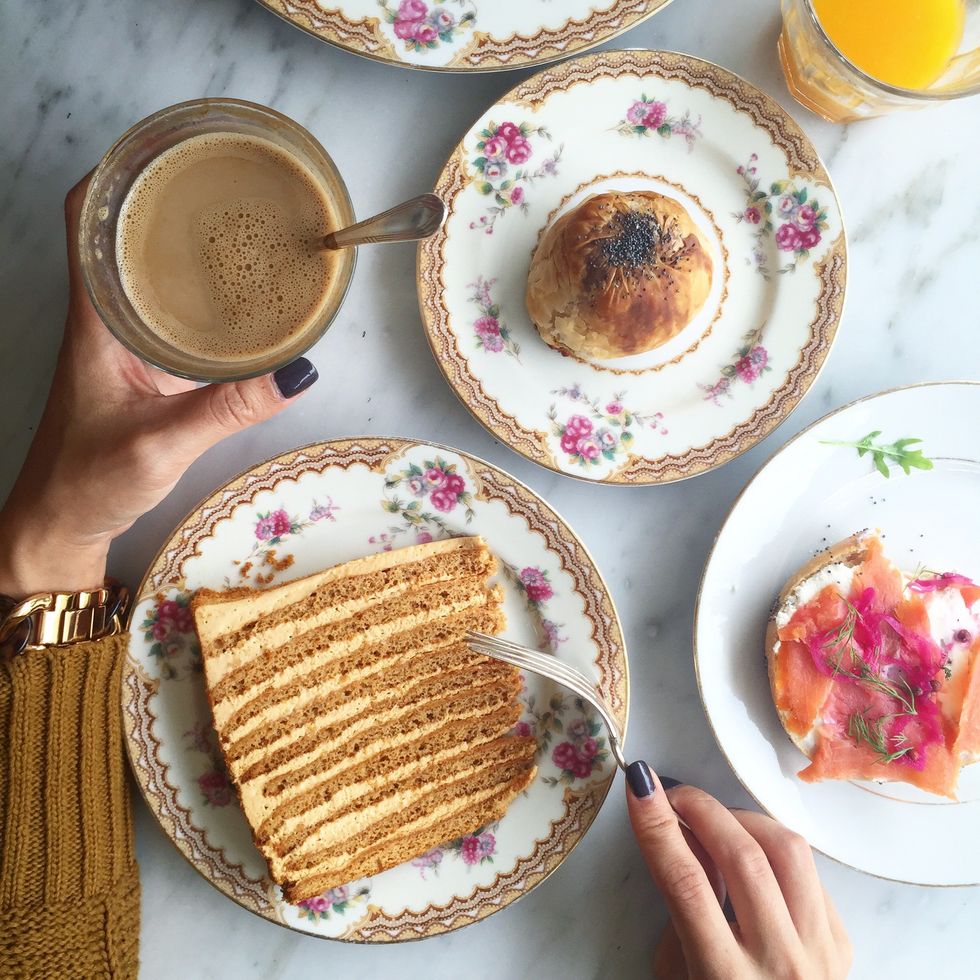 (@breadbunnie)
Best meal you've ever had?
That's hard to narrow down! The slice of Cheeseboard pizza I had after a 5 day juice cleanse.
Favorite thing to make?
Toast. It's ubiquitous. It can be sweet or savory, and as simplistic or extravagant as you want to make it. My favorites are grilled fig with crushed toasted hazelnuts and honey drizzle on sprouted grain toast, or a strawberry on mashed avocado and balsamic reduction sauce on levain toast. Bacon, avocado, and sous vide egg is a staple.
What would your last meal be?
It has to be some sort of comfort food. Good ramen with a perfectly soft boiled egg always hits the spot. Mensho ramen and Nojo ramen are my favorites in the city.
What's the weirdest thing you've ever tried?
Durian is one of the few foods I've avoided my entire life. On my recent trip to Asia, I finally gave in. It's surprisingly sweet and creamy if you can get past the foul smell. Still, it won't be making a mention on my top 10 favorite moments of the trip.
Something you are dying to try but haven't yet?
Being a huge fan of Vietnamese cuisine, it would be amazing to take a trip to Vietnam and experience the authentic local cuisine there.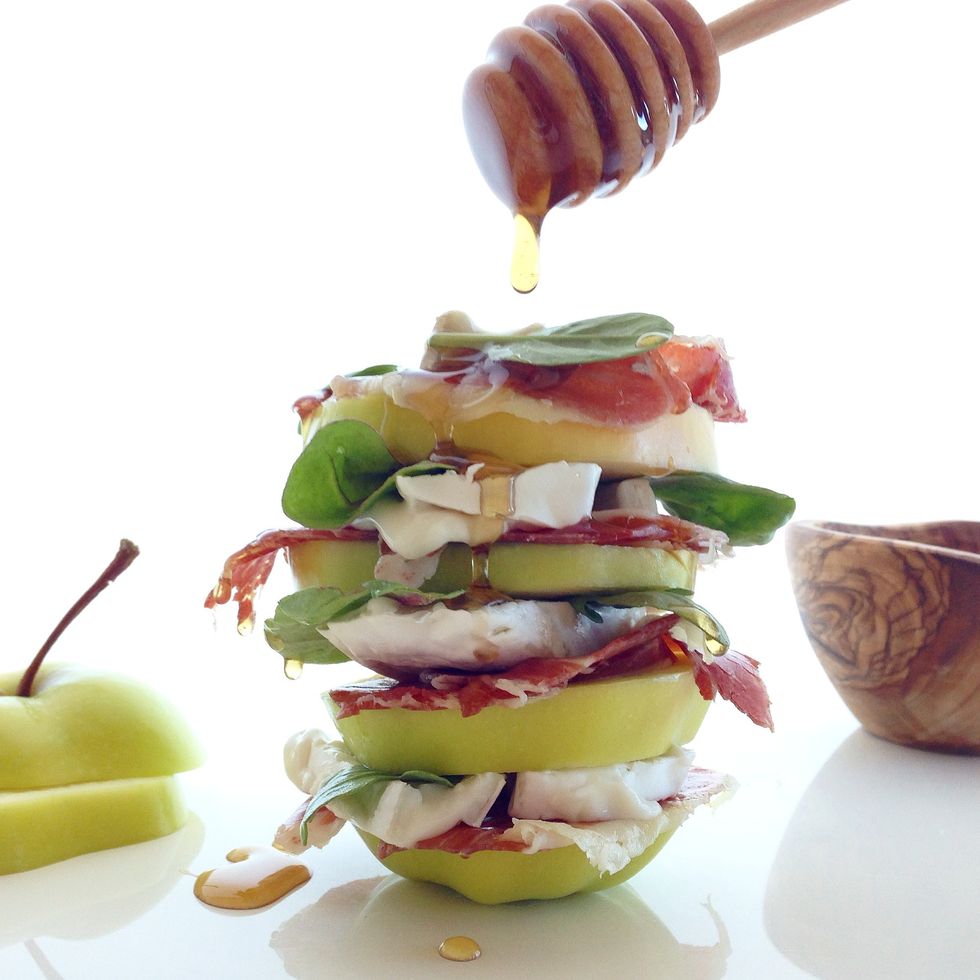 (@breadbunnie)
How do you go about styling and shooting your dishes?
I try to stick to 3 things: vibrant colors, simple backgrounds, and natural lighting. You'd be surprised at a how a dash of micro greens on an anemic bowl of pasta can make the entire photo pop. For food-in-the-air shots, I will survey the immediate vicinity for backgrounds before I order my food. Vibrantly painted walls, wood panels, or other textured planes provide great contrast to the subject. The be all and end all is natural lighting Certain cameras can compensate for poorly lit settings but any smartphone can produce an equally amazing shot under the right natural setting.
Favorite place to eat in SF?
Saturday mornings at the Ferry Building all the way. I recommend it to all my out-of-town relatives and friends. I tend to stick to my usuals: Primavera's chilaquiles plate, Blue Bottle's New Orleans iced coffee, Delica's eggplant salad, or Gott's burgers and fries. An added plus is getting some of my grocery shopping done at the farmer's market produce stalls.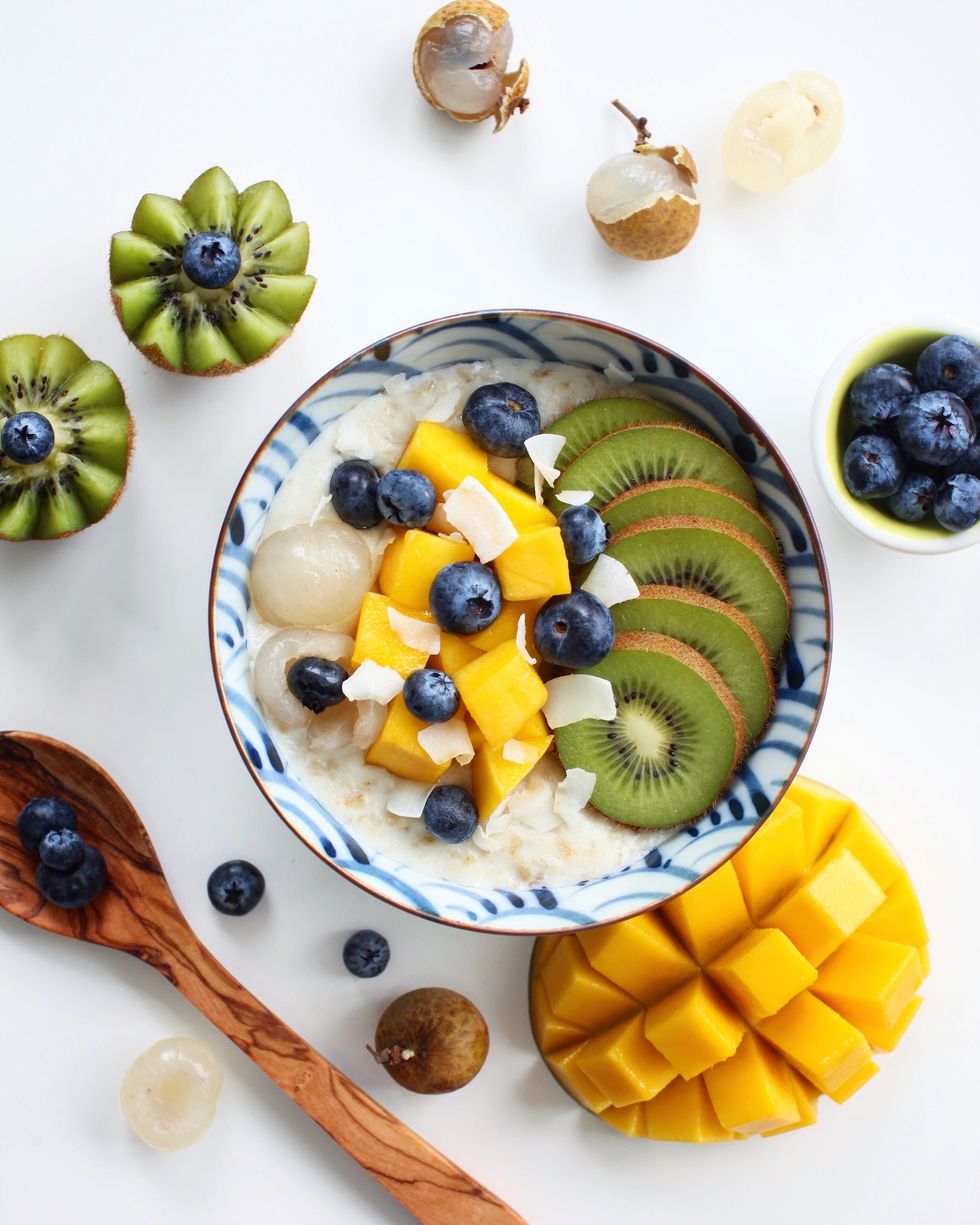 (@breadbunnie)
Favorite bar?
Coqueta. Their Barca gin and tonic is to die for.
Favorite dessert?
I'm not a fan of limitations. Top 5 lists are more suitable for me:
—B. Patisserie (kouign amann)
—Smitten's ice cream. Their season flavors are the best! Sweet corn with berries and strawberry white balsamic are two of my favorites.
—Yasukochi's (coffee crunch cake)
—Golden Gate Bakery (egg tarts)
—Craftsman and Wolves (anything at all)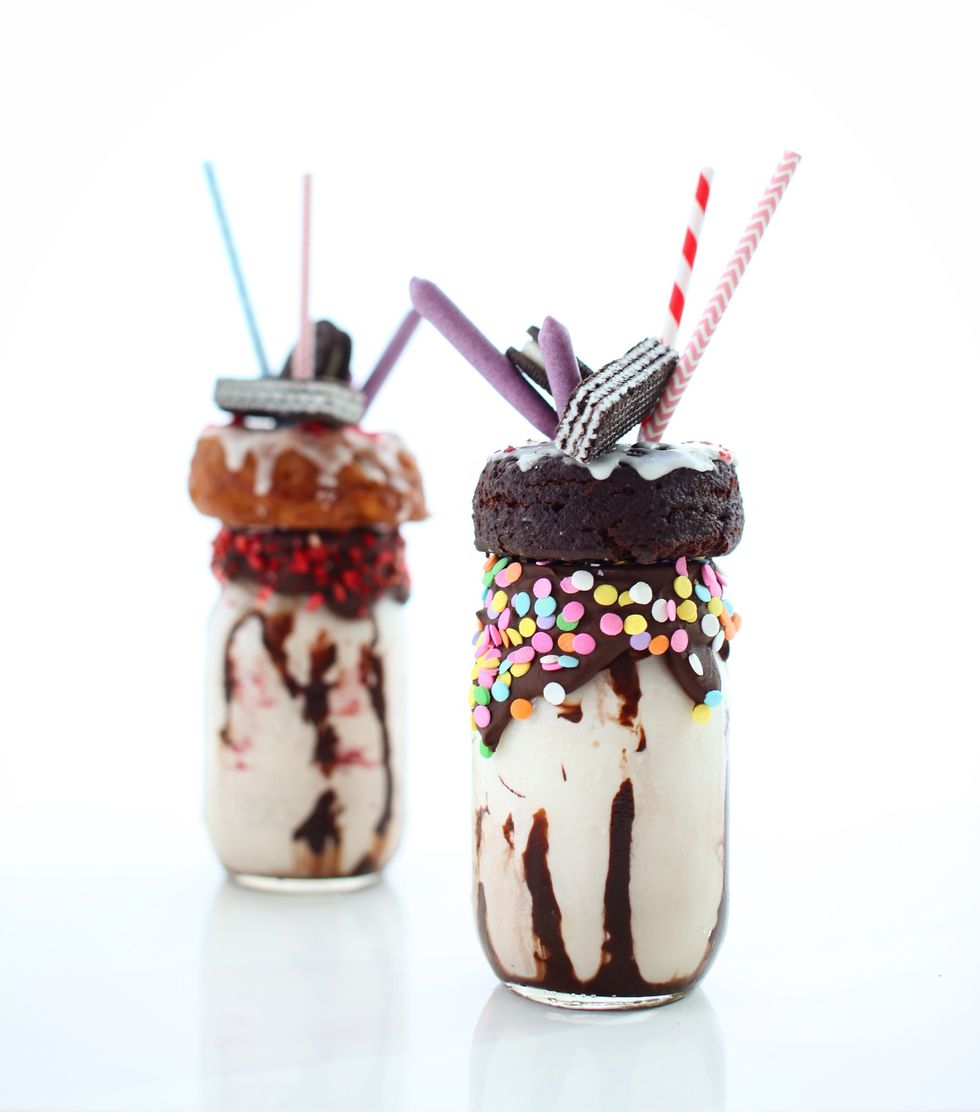 (@breadbunnie)
Any rituals you have while cooking?
I have to clean up as I go. Used dished and utensils need to go in the dishwasher immediately. I can't stand a cluttered kitchen counter.
Tell us about your partnership with Nom?
Nom is an awesome outlet for me. We're seeing a movement in the social media food community towards short and fun video tutorials. In the spirit of that I'm creating content using minimal ingredients, simple recipes, along with the usual Breadbunnie styling for compacted fun video clips. In a city inundated with food delivery services like UberEats, Caviar, and Grubhub, the goal is to inspire someone to say 'Hey, that looks delicious and healthy but easy and fun to make. I can do this at home. Let's try that!"
You're tired, you're lazy, you're hungry, but you need to cook a meal. What do you make?
Pancakes, scrambled eggs, avocado toast, and fresh squeezed orange juice. The only stipulation is that this meal must be eaten in bed with Netflix on.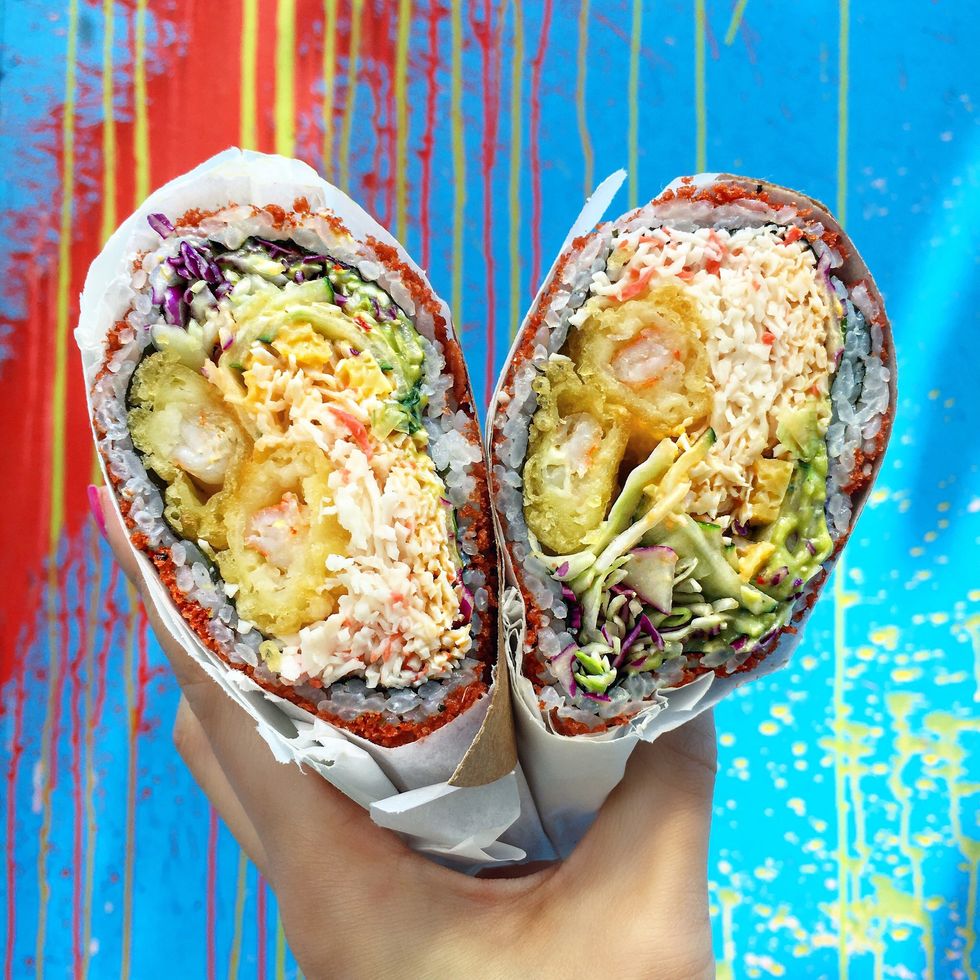 (@breadbunnie)