Welcome the changing seasons with three days of wellbeing in the Sierra Nevada Mountains near Lake Tahoe.
The seventh annual Lake Tahoe Wellness Weekend features movement workshops and lectures designed to rejuvenate the mind, body, and spirit.
---
Taking place November 9-11, 2018, this unique event is designed to help you connect with other like-minded individuals, and to connect with the Tahoe wellness community.
Immerse yourself in an educational seminar or grow in your practice with a movement workshop. Wellness Weekend brings two tracks of classes—movement and lecture-based, creating a unique fusion of education and physical movement and intention for the weekend.
Join New York Times bestselling author and acclaimed psychotherapist Dr. Mike Dow at his keynote speech, "Heal Your Drained Brain," on Friday evening. Dr. Dow will describe how to increase focus and clarity through holistic processes—lifestyle and diet changes, as well as simple mind exercises.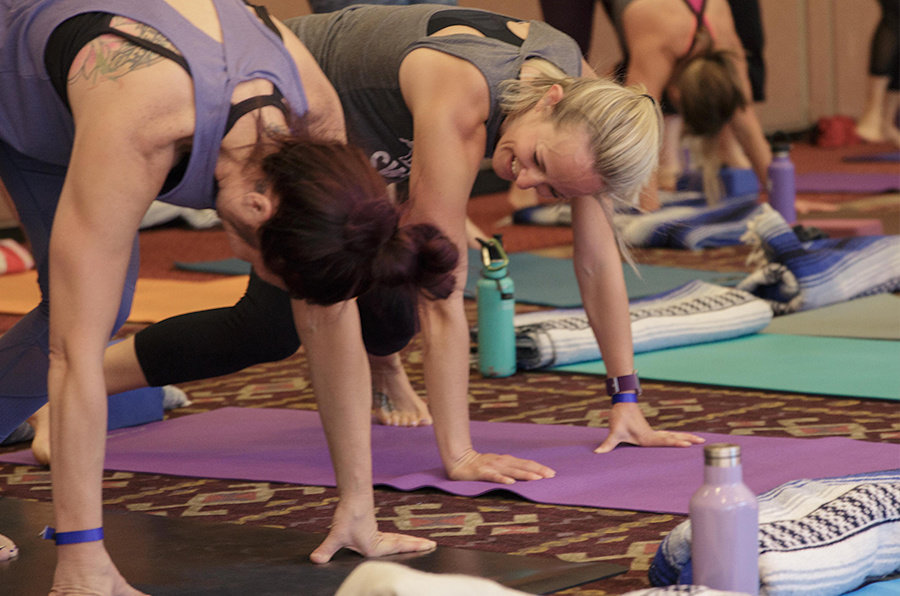 Also among the lecturers are Tahoe-based healers and health practitioners, who will be discussing a variety of topics—from aromatherapy to CBD oils. Learn how social media affects mental health with psychologist Dr. Amy Vail, and learn how to balance blood sugar for better health and energy with nutritionist Lindsay Rojas. Wellness Weekend offers unique perspectives and a holistic approach to common health questions, problems, and concerns.

Wellness Weekend isn't all just lectures—a second track of movement-based classes will help attendees grow in their practice or learn something new. Again, drawing from Tahoe's vibrant community of yoga instructors and wellness experts, classes from Tai Chi to daily morning yoga will help to keep you active in between lecture sessions. You won't want to miss Forest Bathing with Ashley Aarti Cooper—an intentional, yogic hike through the towering Tahoe pines, or Qi Gong with Dr. Tim Schroeder-an ancient energy balancing practice.
Immerse yourself in a weekend of wellness just steps from Lake Tahoe this November. November is a gorgeous time in the mountains, with crisp fall air and the quiet that comes before the winter months. Granlibakken Tahoe is situated in a private 74 acre wooded valley just one mile from Tahoe City and the shores of Lake Tahoe, and offers the perfect setting for a retreat.
Aside from hosting twice-annual Sierra Soul Wellness Retreats, Granlibakken is a great place to bring your own retreat, conference, or seminar. With 24,500 sq. ft. of meeting space, amenities and activities onsite, an award-winning kitchen staff, and an experienced events management team, Granlibakken fosters productivity and connections. Whether you are interested in hosting an off-site team building retreat or your own yoga retreat, Granlibakken offers everything needed to host a memorable retreat.
// Learn more by calling 800-543-3221 or by visiting granlibakken.com.