The Trish Lee trumpet wedding dress. (Courtesy of Trish Lee)
4 Fabulous Wedding Dress Designers in San Francisco
By
When it comes to sourcing local gowns, whether you're looking for simple elegance or a little more flair, there are four San Francisco designers every would-be bride must know.
Trish Lee
Simple meets bespoke in gowns designed by Trish Lee, whose vintage-inspired aesthetic and impeccable fabrics are combined with exact measurements and custom designs for a fully couture experience. A Trish Lee dress complements the bride's best features to ensure that she looks and feels her most beautiful on her most important day. // 323 Geary St., Suite 808 (Union Square), trishlee.com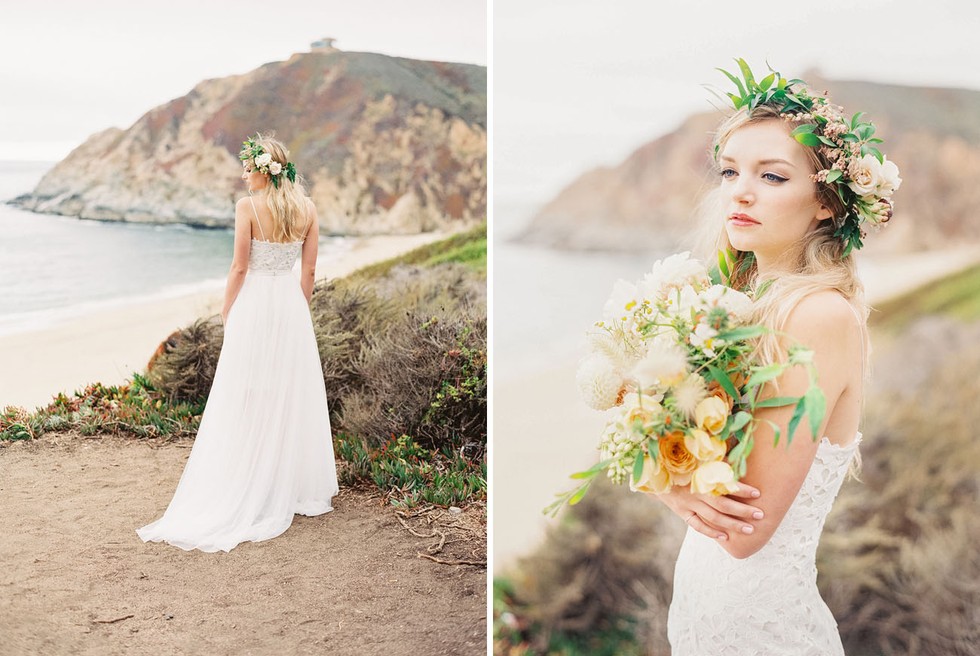 (Courtesy of Lace & Liberty)
Lace & Liberty
Taking wedding dresses into the tech age, Lace & Liberty has created a line of mix-and-match wedding separates aimed at online customization. A tech-savvy template allows brides to enter their measurements and build their two-piece looks; shorter skirts, optimal for dancing at the reception, are also available for quick changes once the formal pictures and speeches are over. // laceandliberty.com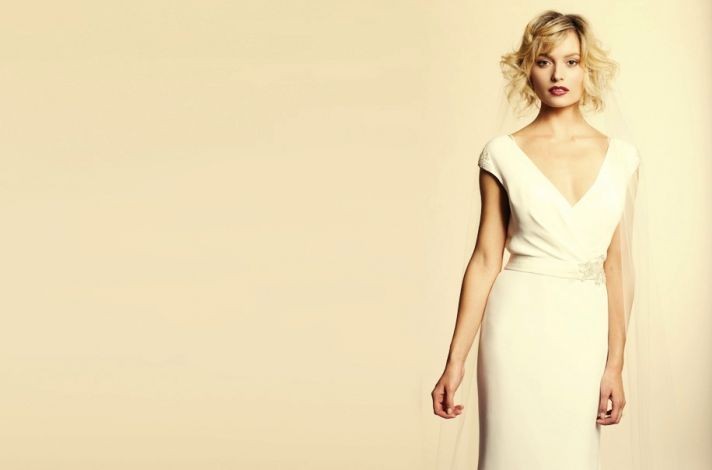 (Courtesy of Amy Kuschel)
Amy Kuschel
At Amy Kuschel's expansive showroom, brides of all stripes are bound to find a dress to suit their fancy amid the substantial collection of looks. The Lennon, the store's most popular style, is designed to emulate a "clean, blank canvas", while the Lemon Drop exudes a more classic ideal of elegance and charm. And for those blissful brides who are low on time, there is a "ready to wed" rack of dresses that can go home the same day. // 23 Grant Avenue, 5th floor (Union Square), amykuschel.com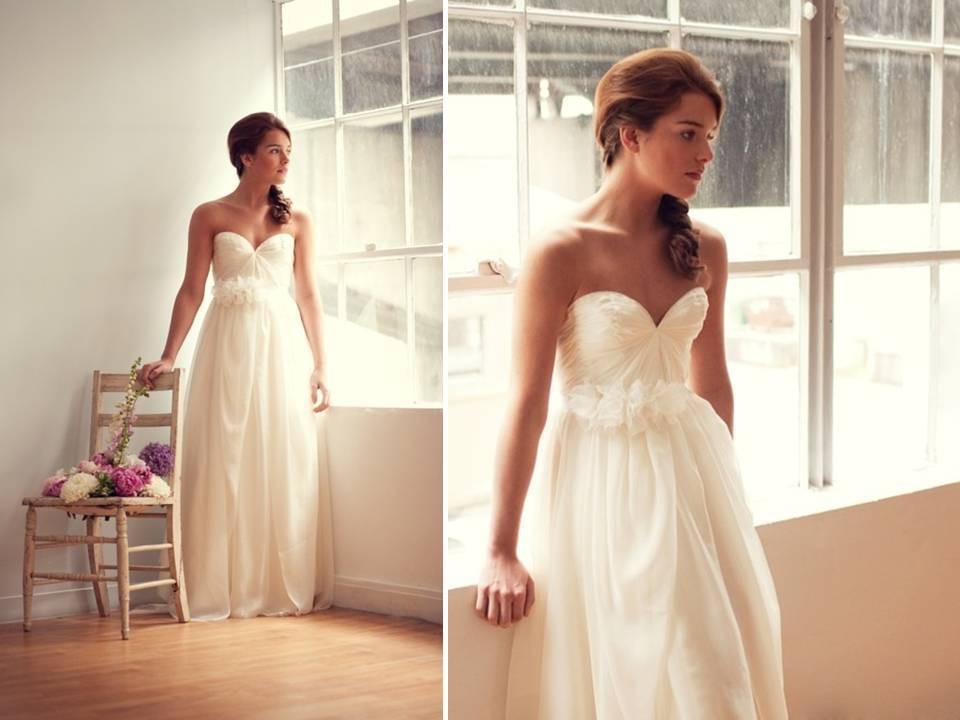 (Courtesy of One Wed)
Sarah Seven
The ambiance at Sarah Seven's showroom emulates the whimsical nature of the store's bridal collection. From the hickory floorboards to the stone fireplace, the space is urban yet modern just like the frocks. With French lace accents, romantic silhouettes, and soft flowing skirts, Sarah Seven is the premiere destination for the boho-chic and vineyard brides. // 3235 Fillmore Street, 2nd Floor (Cow Hollow), sarahseven.com
DON'T MISS A BAY AREA BEAT! SUBSCRIBE TO OUR NEWSLETTER.