Seven Napa Valley wineries offer their favorite holiday picks.
2009 Keever Vineyards Cabernet Sauvignon
At only 785 cases produced, the 2009 Keever Vineyards Cabernet Sauvignon is a truly artisan wine–grown, produced, and bottled at the western slopes of Yountville in Napa Valley. This wine is intensely fruit driven, with flavors of chocolate-covered cherries, blackberries, and baked plums complementing hints of sweet mocha, vanilla, and a creamy polished texture. The wine earned 93 points from Wine Advocate, and 92 from Wine Spectator.
Where to Buy: Keeyver Vineyards wines are available for purchase at select restaurants and retailers, at the Yountville winery, and online at keevervineyards.com.
Keever Vineyards, PO Box 2906, Yountville, CA 94599, 707-944-0910
2008 Long Meadow Ranch Cabernet Sauvignon
A Wine Enthusiast editor's choice (93 points), this beautifully balanced Napa Valley Cabernet Sauvignon reminds one of a classic Bordeaux. Garnet in color, the wine offers pure black fruit flavors with a hint of leather and cigar box notes. With moderate alcohol and a long, sophisticated finish, LMR Cabernet Sauvignon is an ideal complement to food.
Where to Buy: Long Meadow Ranch 2008 Cabernet Sauvignon is available online at longmeadowranch.com
Long Meadow Ranch Winery, 738 Main St., St. Helena, CA, 94574, 707-963-4555 x 1

2008 Silver Oak Cabernet Sauvignon
After 40 years of winemaking experience, the Duncan Family presents Silver Oak's 2008 Alexander Valley Cabernet Sauvignon. This 100-percent Cabernet Sauvignon wine is rich and full-bodied with great tannic structure and mouth feel. It has a garnet color and a nose of ripe boysenberries, cherry liqueur, dark chocolate, and sandalwood, as well as a hint of roasting meat. It has a long, savory finish and the slight grip of fine-grained tannins.
Where to Buy: Purchase the 2008 Alexander Valley Cabernet Sauvignon at our Oakville and Geyserville tasting rooms, or online at silveroak.com.
Silver Oak, 915 Oakville Crossroad, Oakville, CA 94562, or 24625 Chianti Road, Geyserville, CA 95441, 1-888-202-2006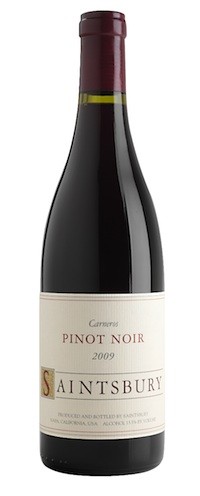 2009 Saintsbury Pinot Noir
Founded in 1981 by winemakers Dick Ward and David Graves, saintsbury is committed to making world-class Pinot Noir, a California mainstay via a belief in innovation and a critical look at vineyard and terroir. Today with winemakers Jerome Chery and Chris Kajani, Saintsbury continues to pursue the "philosophy of investigation" that has helped make it one of America's foremost Pinot Noir producers.
Where to Buy: To purchase Saintsbury's 2009 Carneros Pinot Noir, make a reservation for a tasting appointment 7 days a week from 10 am to 4 pm. Or visit them online at saintsbury.com.
Saintsbury, 1500 Los Carneros Ave. Napa, CA, 94559, 707-252-0592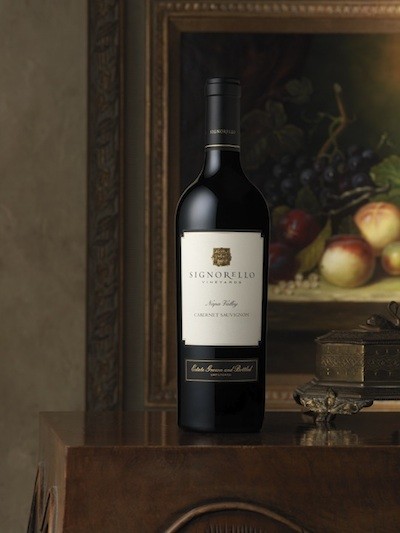 2010 Signorello Estate Cabernet Sauvignon
Signorello Estate makes limited quantities of premium varietals that blend classic French winemaking characteristics with California fruit. Their style of winemaking is directly tied to our vineyards. They strive for lush, concentrated fruit flavors, and good acid balance. Their goal: Wines with early accessibility as well as the potential to develop additional complexity as they mature.
Where to Buy: Our 2010 Estate Cabernet is available at the winery, select boutique wine stores, and online at signorelloestate.com.
Signorello Estate, 4500 Silverado Trail, Napa, CA, 94558, 707-255-5990.

2010 Twomey Pinot Noir
From the family behind Silver Oak Cellars, Twomey's 2010 Russian River Valley Pinot Noir has a dark, ruby-red hue and a nose of blueberries, blackberries, red currants, fresh rose petal, violets, and a hint of spearmint. On the palate, it has a refined attack with a beautiful balance of fruit and floral influences, a silky mid-palate, and a fruit-sweet finish that lingers for minutes.
Where to Buy: Purchase the 2010 RussianRiver Pinot Noir at our tasting rooms in Calistoga and Healdsburg, or online at twomey.com
Twomey, 1183 Dunaweal Lane, Calistoga, CA 94515 or 3000 Westiside Road, Healdsburg, CA, 95448, 1-888-202-2006.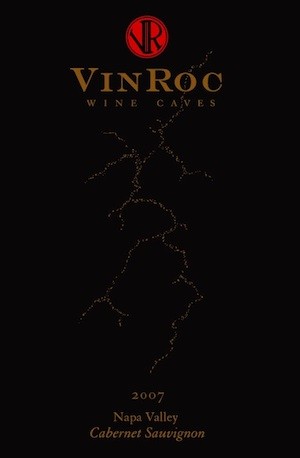 2009 Vin Roc Cabernet Sauvignon
Vin Roc derives its name from the rocky mountainvineyard where the elevation provides the perfect climate, and from our rock-hewn wine cave where consistent temperature and humidity is ideal for aging their wines.
Where to Buy: Find locations online at vinrocnapa.com
Vin Roc, 707-265-0943