Founder of the six-year-old website and author of Remodelista: A Manual for the Considered Home (that debuted on Tuesday 11/5), Julie Carlson knows a thing or two about making a small space work.
The biggest challenge to living in her 1,800-square-foot Mill Valley house, she says, is limited space for storage. "We are constantly pruning our possessions," says Carlson, a graduate of the Institute for Architecture and Urban Studies. "I have deaccessioned a large portion of our past. You have to look at everything with an appraising eye: Do we really need this plastic baseball trophy from third grade?"
Remodelista touts itself as a sourcebook for the considered home. And thanks to Carlson and three of her friends—Janet Hall, Sarah Lonsdale, and Francesca Connolly—DIY remodelers no longer have to sift through hardware store bins in search of the perfect fixture. Remodelista editors have done the sorting and the heavy lifting.
More than 750,000 readers visit Remodelista.com monthly, but the neatly packaged print book includes rare glossy features, such as a photo tour of Julianne Moore's home (the actress also wrote the book's introduction). Another don't-miss: "The Remodelista 100," an editors' roundup of top household objects.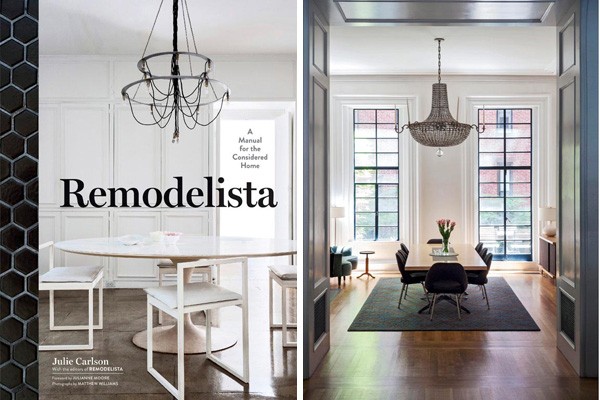 Words of wisdom:
Architects can be mercurial, but they're impassioned about reimagining the built world. It's an idealistic as well as an aesthetic pursuit. If you hire a good 
architect, it's a transformative experience.
Number one remodeling mistake:
Trying to economize by cutting out the architect. People tend to see architecture fees as an unnecessary luxury. But no matter how big or small the project, it's actually the best use of your funds.
Worthwhile splurge:
A Vola faucet. That's what I'd spend my last pennies on.
Perfect happiness:
An Abyssinian cat and a Catherine Memmi sofa.
If you were a piece of furniture:
I'd be a Hans J. Wegner Wishbone Chair.
Bay Area design store:
I love Summer House in Mill Valley and Mint, a new design store on Throckmorton Avenue. The owner, Cecile Ruby Wong, is a genius.
Up next:
We're looking into covering the fashion world from a new perspective.
This article was published in 7x7's November issue. Click here to subscribe.