This is our weekly guest-blog post from the moms behind Red Tricycle, a site that focuses on the "lighter side" of parenting. Every week, they'll be bringing us their picks of stuff to do around the Bay Area with kids.
Rock out with your kids! What better way is there to share your love of music than to take your children to a concert? But you better have your tickets because the concert billed as Coachella West is selling out fast. Here are some insider tips on how to get there and what to bring so you and your family can have the most fun!
Outside Lands 411:
Cost: $85-$450. Children 2 and under Free.
Time: Gates open at 11:00 am, Music starts at 12:00 pm. Fri., 11:00am–10:00pm; Sat., 11:00am–10:00pm; Sun, 11:00am-9:45pm.
Getting There:
The first thing you have to plan for is the crowds. There is public transportation to and from the event but it tends to get overwhelmed. Parking is so limited so we suggest dropping off your passengers before you look for a spot so your little ones don't have to walk too far. If you are driving, expect delays. 19th Ave. will get more congested as you get closer to the park. Nearby neighborhood parking will be a challenge. Good Luck!
Bike parking however is free and if you start from the South side of the park, downhill. There will be valet bike parking on site.
The 5 Fulton bus and the N Judah train will get you closest to the venue, but they will also be the most crowded. The 71 Haight/Noriega bus will also be crowded but the 31 Balboa, 38 Geary and 1 California should better. Check out the Muni's trip planner to map out your exact route.
There will also be a shuttle from the Bill Graham Civic Auditorium, adjacent to Civic Center Plaza. The Bart station stop is Civic Center.
3-Day Shuttle Pass – $29.50 ($4.90 per trip)
Shuttle Hours: 11:00 am – 12:00 am. Each day there is limited coverage from 5:00 pm – 8:00 pm.
Whether you drive, bike or take public transportation, plan on arriving early!
What to Wear:
The weather can still be cold in August so dress in layers. Expect fog in the morning and then some sunshine in the afternoon. Since this is San Francisco, we all know t hat temperatures can change 20 degrees on some days. Wear a hat and sunscreen in case of sunshine. Also make sure to outfit your kiddos in comfortable shoes as everyone will be on their feet for most of the day. If you plan on attending all three days your feet will thank you.
What to Expect at the Gate:
No Framed backpacks, something to keep in mind if you plan on carrying your child.
No Umbrellas so wear a hat for some shade and check the weather for rain.
No Picnic Baskets. Snacks should be ok, but be prepared for some long food lines later in the day.
There will be the standard bag check at the entrance and you are limited to 1 liter of water each. The full list of what is allowed can be found here.
Setting Up Base Camp:
Lay down a blanket and take turns getting food and watching bands but the ability to do so depends on the crowd. Think about having a quiet spot to retreat to. While you might be able to rock and roll all night, your little one might need to ease into the full experience of a concert.
Hearing protection for the kids is important. Over the ear muffs seem to be the most popular but use whatever you child will wear. Your kid might be comfortable with swimming ear plugs or the foam plugs that come in lots of different colors.
Be prepared to talk about 'Adults' acting strangely. There will be people smoking and drinking all around you, which won't go unignored by your little ones.
Insider Tip: Put a wrist band on your child with your phone number in case they get lost or separated from you. Due to the crowds, expect bad cell service so consider writing 'please text me' on the band as well.
Food & Wine:
Rolling Stone called Outside Lands a 'foodie fest', separate from all other concerts venues.   Where else but here will you find a grilled cheese sandwich with a tomato soup shooter and rosé wine food pairing at a rock concert?
Since you got there early, take advantage of the short lines. If you are new to eating out of a truck, give it a try. You will be amazed at what they can serve up out of a van these days. Bring your appetite and expect long lines but don't be afraid of trying new foods. If you run out of cash, there will be ATM's onsite.
Exit:
Expect it to get more crowded the later it gets with the big bands headlining in the evening. The crowds have to be mentioned again as it can be equally congested on the way out, as it was on the way in.
If it seems like too much effort to coordinate rest times and snacks you can always set your child up for an event of her own, or call a babysitter.
Long live Rock!
More from Red Tricycle This Week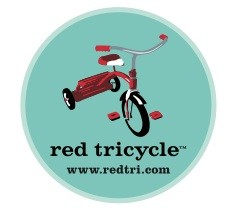 Pint Sized Panning for Gold in Northern California
15 Easy Day Trips From San Francisco
The Bay Area's Newest Food Truck Event