Whether you're buying for yourself or your sweetheart, here are the best sips Wine Country has to offer.
BENZIGER, 2009 Pinot Noir
This month, experience the beauty of Benziger's biodynamic estate. There is
always something to discover—whether you are touring the vineyard, exploring the cave, or tasting at the bar. Don't miss our portfolio of special, distinctive, and authentic pinot noirs from the Russian River Valley and the Sonoma coast.
Where to buy:
Mention 7x7 and receive 10 percent 
off wine or merchandise through 
Feb. 28, 2013. 1883 London Ranch Rd., Glen Ellen, CA 95442. greatwine@benziger.com, 888-490-2739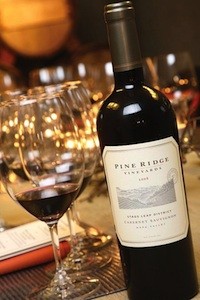 PINE RIDGE VINEYARDS, 2008 Cabernet Sauvignon
Pine Ridge Vineyards 
produces wines that showcase 200 acres of estate vineyards across five renowned appellations in Napa Valley. Relax on our terrace overlooking a 
spectacular panoramic view of the Stags Leap District palisades while enjoying our exceptional, world-class cabernets. Don't miss our 5x5 Tasting—
five of our appellation wines paired with gourmet samplings by winery chef Janet Sheehan.
Where to buy:
Open daily 10am to 4:30pm, 5901 Silverado Trail, Napa, CA 94558 707-253-7500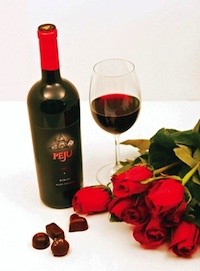 PEJU, 2007 Merlot
Treat your sweetheart with an escape to wine country for our premier Peju experience—the 
Valentine's wine and chocolate tasting (Feb. 14-16 from 2pm to 4pm). Savor an indulgent selection of Peju's finest red wines, including our Delicias dessert wine 
paired with succulent chocolate 
delights from the Peju Kitchen. Admittance 
is $45 per person. Reservations required.
Where to buy:
Open Daily 10-6 pm, 8466 St. Helena Hwy., 
Rutherford, CA 94573
800-446-7358


DOMINO, 2011 Cabernet Sauvignon
Domino is a collection of contemporary, smooth-drinking wines that are perfect for lounging with friends or pairing with your favorite dishes. Our 2011 California Cabernet Sauvignon is a sweetheart of a wine with a smooth mouth feel and rich flavors of currant, blackberry, and plum, and notes of sweet vanilla and spice.
Where to buy:
Check the website for a list of where you can purchase Domino wines. Also find us on Facebook.



TREFETHEN FAMILY VINEYARDS, 2009 Cabernet Sauvignon
Stunning, sweeping views of the Napa Valley surround the warm and romantic tasting room at Trefethen, providing the perfect backdrop for visitors to experience our annual Ultimate Decadent Tasting. In celebration of love, special food and wine pairings are offered throughout the week of Valentine's Day.

Where to buy:
Open Daily 10am to 4:30pm, 1160 Oak Knoll Avenue, Napa, CA 94558, 866-895-7696



LOUIS ROEDERER Champagne
Often known for its tête de cuvée Cristal, Louis Roederer also produces a more approachable non-vintage brut—the Brut Premier. Both are true French Champagnes from this historic, family-owned Champagne house, which has been 
managing vineyards and producing stellar 
Champagnes since 1776. Purchase a bottle of Louis Roederer's Brut Premier at K&L Wine Merchants or Plumpjack Wine & Spirits (look for the gift box too). Or, if you're dining out, order a glass at some of SF's best restaurants including Quince, Hakkasan,
Alexander's Steakhouse, and Seasons Bar & Lounge.
Where to buy:
Plumpjack Wine & Spirits, K&L Wine Merchants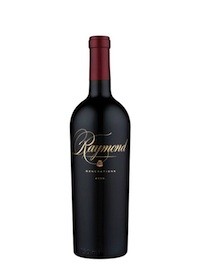 RAYMOND VINEYARDS, 2011 Cabernet Sauvignon
On Valentine's Day, treat your loved one to the best. Named American Winery of the Year by Wine Enthusiast, Raymond's Generations Cabernet is the pinnacle of our winemaking efforts. This wine scored 94 points from the magazine, which wrote that the cabernet is "so rich and ripe in fruit, you almost don't notice that it's also a complicated and layered wine in structure…An extraordinarily delicious wine." Enjoy it this 
Valentine's Day in Raymond's 
Red Room for the most luxurious 
experience in wine country.
Where to buy:
849 Zinfandel Ln., St. Helena, CA 94574, andrea.shaver@boisset.com